We're listing MANA (Decentraland) in the USA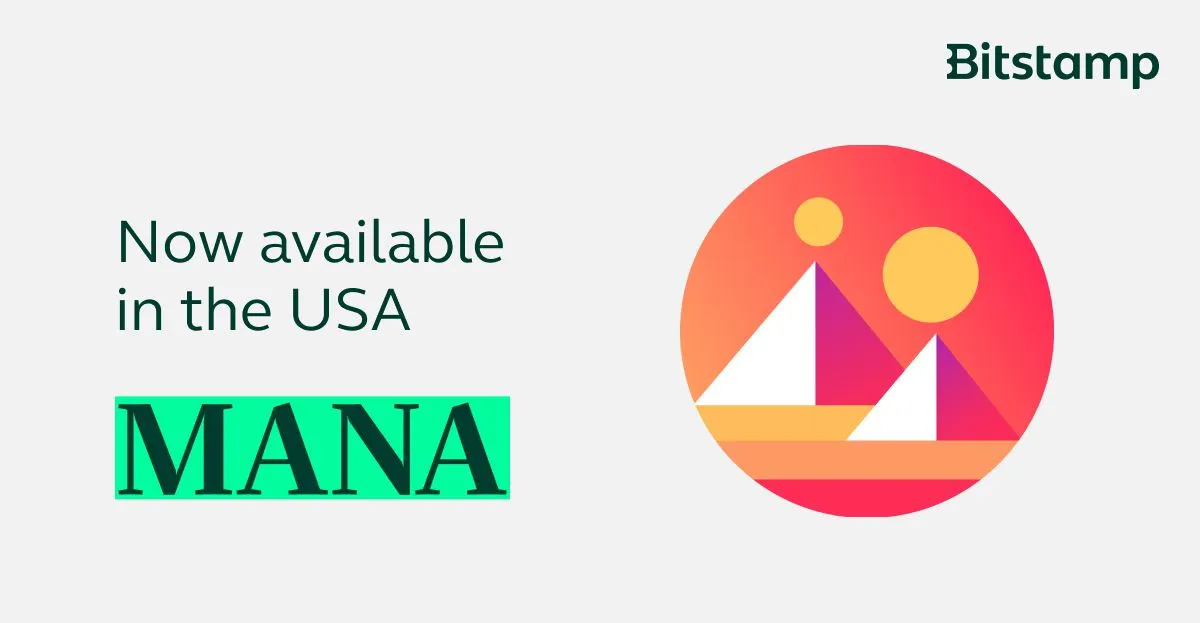 We're expanding the availability of MANA, the token powering the virtual world of Decentraland, for our US-based customers who can now buy and trade it on Bitstamp.
As with all our listed assets, you can trade MANA with no trading fees* (see our fee schedule for more details).
Start trading now
About Decentraland (MANA)
Decentraland is a decentralized virtual reality platform (metaverse) powered by the Ethereum blockchain. It allows users to create and monetize content and applications. It provides a vast number of experiences to its visitors, all powered by the wide array of functionalities of non-fungible tokens (NFTs).
MANA is the ERC-20 token of Decentraland used to pay for virtual land, goods, and services within the Decentraland ecosystem. It's also used to vote on proposals for software upgrades and governance issues.
You can read about the project and its token in our "What is Decentraland? (MANA)" Bitstamp Learn Center guide.
Log in to your Bitstamp account to start trading. Get the Bitstamp mobile app (available in the App Store or Google Play) to trade all our cryptocurrencies on the go!
*The 0% trading fee applies for your total trading volume of up to US$1,000 (or equivalent) over the previous 30-day rolling period.
Bitstamp USA, Inc. is licensed to engage in Virtual Currency Business Activity by the New York State Department of Financial Services. MANA is not available in the states of Hawaii and Nevada.