Bitstamp's Summer of Discovery is underway with 0% trading fee for all coins!*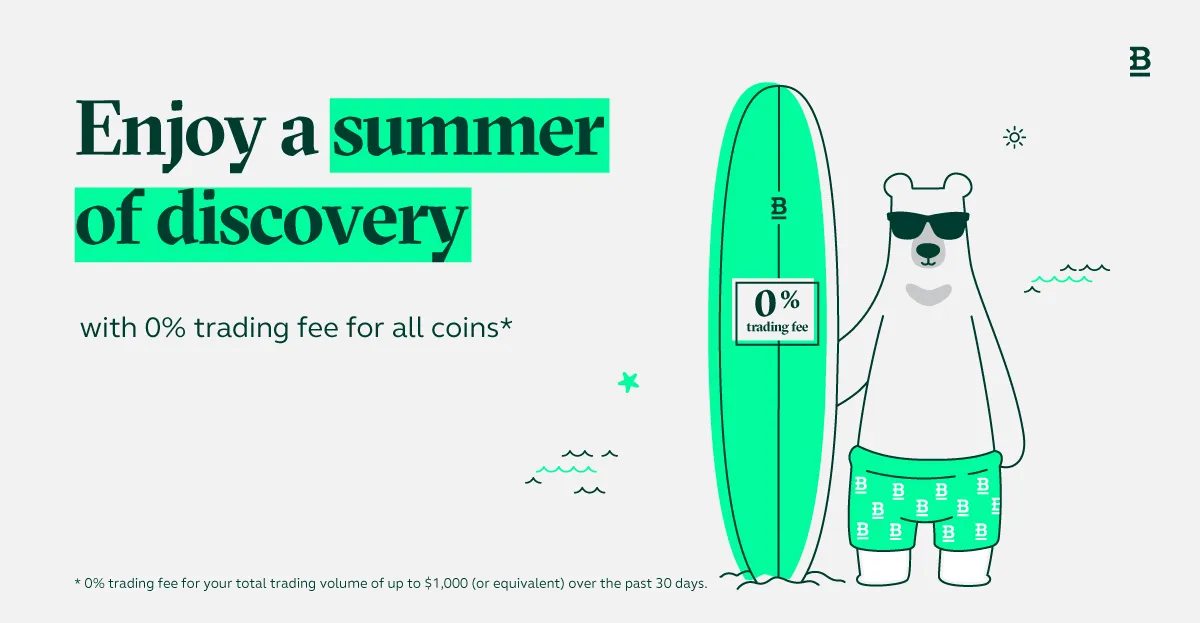 We're presenting you with the coolest way to trade cryptocurrencies this summer!
Summer is the time to discover new experiences, even better when you can do so for less. We're officially kicking off the Summer of Discovery and giving you the freedom to explore crypto by introducing a 0% trading fee for all coins!*
We're proud to announce that Bitstamp is the first and only crypto exchange to offer 0% trading fee across all coins.
*The 0% trading fee applies for your total trading volume of up to US$1,000 (or equivalent) over the previous 30-day rolling period. So, if you've traded more than $1,000 over the past 30 days, the fee for the next tier would apply.
The 0% trading fee pricing model is here to stay, not just through this summer! Check out the FAQ on how trading fees are determined at Bitstamp for more info.
Along with that, we're also changing our general pricing to a maker-taker model.
A maker is providing liquidity on the platform, and a taker is taking away liquidity from the platform, i.e., selling and buying instantly. The maker and taker fees vary and depend on the total trading volume. This should result in better liquidity, creating an ever more seamless trading experience. You can read more about what that means in our Fee Schedule.
And we're nowhere near done yet, this was just your first discovery of the summer. Stay tuned for more announcements!
Disclosure: Not offered in the following states: Hawaii, Louisiana, and Nevada. Bitstamp is licensed to engage in virtual currency business activity by the New York State Department of Financial Services.