We're listing Dogecoin (DOGE)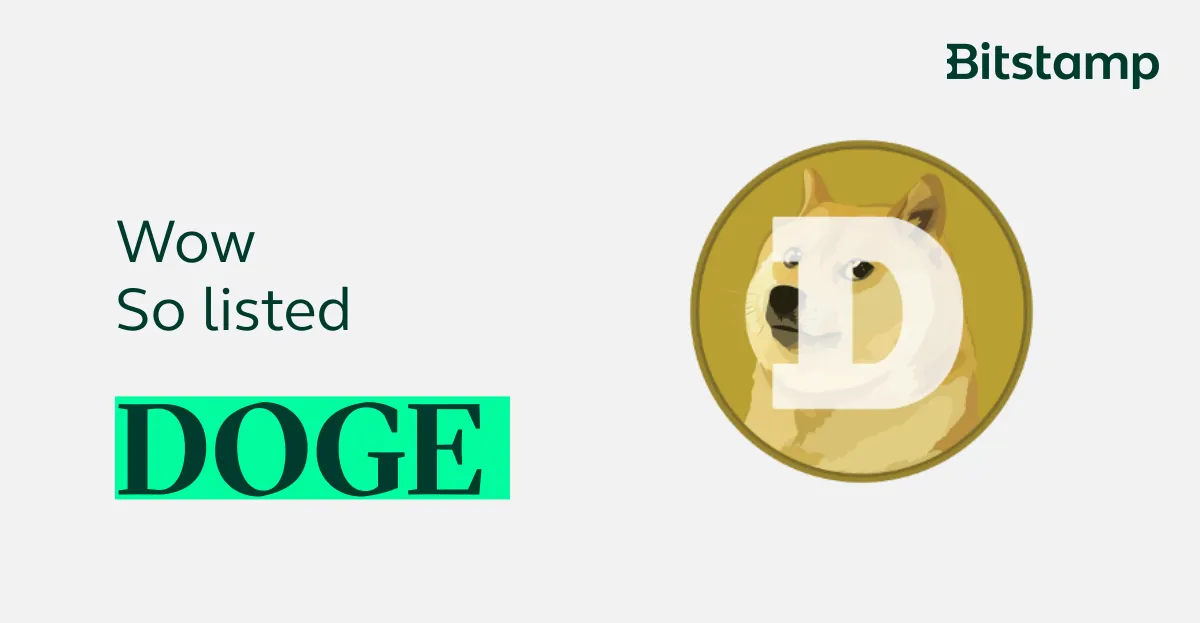 Much excitement. Such crypto. Wow.
We've launched Dogecoin, the cryptocurrency inspired by the popular Shiba Inu meme, for our customers**. Buy and trade DOGE on Bitstamp today!
As with all our listed assets, you can trade DOGE with no trading fees* (see our fee schedule for more details).
Start trading now
About Dogecoin (DOGE)
Dogecoin is a memecoin cryptocurrency created as a nod to the popular Shiba Inu meme. The token has become one of the most recognizable cryptos thanks to its dedicated community.
Dogecoin's continued development focuses on its function as a currency. It is accepted as a viable payment option on various online stores, such as Tesla's merchandise store.
You can read about the project and its token in our "What is Dogecoin? (DOGE)" Bitstamp Learn Center guide.
Log in to your Bitstamp account to start trading. Get the Bitstamp mobile app (available in the App Store or Google Play) to trade all our cryptocurrencies on the go!
*The 0% trading fee applies for your total trading volume of up to US$1,000 (or equivalent) over the previous 30-day rolling period. Find out more.
** Not available to customers in Singapore.
Bitstamp USA, Inc. is licensed to engage in Virtual Currency Business Activity by the New York State Department of Financial Services. DOGE is not available in the states of Hawaii and Nevada.