PayPal is now available on Bitstamp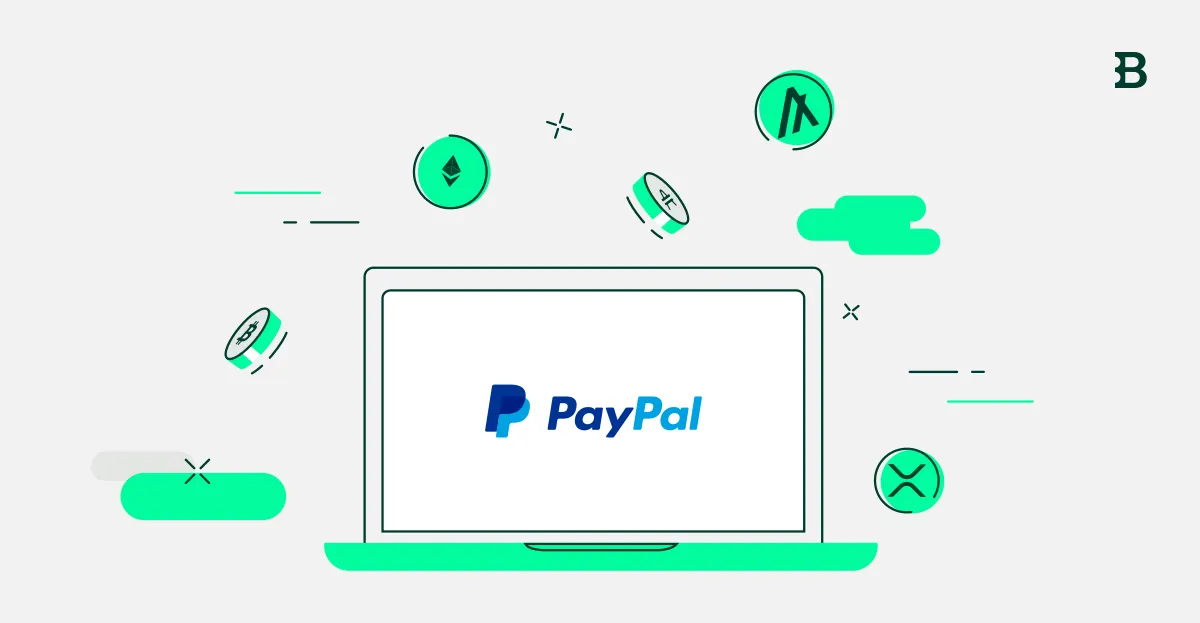 The latest fast and secure way to purchase crypto
We are now offering our millions of customers a simple and fast way to buy crypto using PayPal, one of the world's most popular payment services, via the Bitstamp web platform.
Moving money can be cumbersome, that's why we firmly believe that buying crypto should be simple, fast and secure. As part of our endeavor to make crypto accessible to all, we're widening our range of payment options. Now you can instantly fund your crypto purchases with PayPal in a few clicks via our web platform.
Directly connect with your PayPal account
If you already have a PayPal account, you can start making transactions on Bitstamp right away. There's no need to add additional payment methods to your Bitstamp account, as you can use PayPal to manage and keep track of your shared information.
If you don't have a PayPal account yet, you can sign up for free.
Fast and simple
To buy crypto on Bitstamp using PayPal, first select the cryptocurrency of your choice, then click Buy with PayPal, or click Direct Crypto Purchase on the Deposit page. Once you enter the fiat amount you want to spend, select Buy with PayPal. You'll then be directed to a PayPal login screen where you'll need to make sure that the name associated with your PayPal account match the ones associated with your Bitstamp account.
When you're logged in and have confirmed the transaction on the PayPal screen, you've successfully bought crypto using PayPal. You will not need to log in to it again for your future purchases. Also, please note that you need to have two-factor authentication enabled in your Bitstamp account to use PayPal.
You will be able to make crypto purchases of up to 2,500 USD/EUR/ daily using PayPal, and this way make the most of our latest offer – 0% trading fee across all coins for your first US$1,000 (or equivalent) in trading volume over the previous 30-day rolling period (see our fee schedule for details).
Note that withdrawals of funds to PayPal will not be supported for the time being, but we're planning to introduce this feature in the future.
Refer to our PayPal FAQ if you have any questions.
PayPal is not available in Singapore.
Cryptoasset activity in the UK does not fall within the scope of the Financial Ombudsman Services ("FOS") or the Financial Services Compensation Scheme ("FSCS"). Cryptoassets are currently not regulated by the Financial Conduct Authority ("FCA"). The value of cryptocurrencies is highly volatile. It can go down as well as up, and you may not get back the amount you invested. Capital Gains Tax could be payable on cryptocurrency profits. For more information on risks inherit to cryptocurrencies please visit: https://www.bitstamp.net/risk-warning/
Bitstamp USA, Inc. is licensed to engage in Virtual Currency Business Activity by the New York State Department of Financial Services.