Near New Asset Listing Bitstamp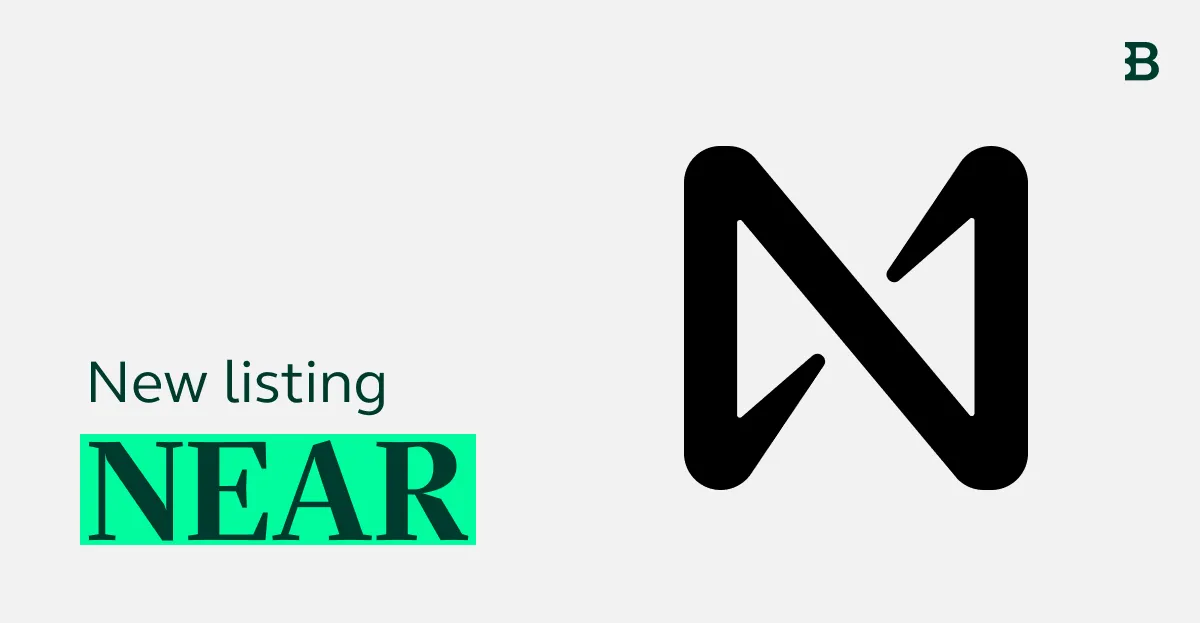 NEAR, the token behind the NEAR Protocol, is making its appearance on Bitstamp
We're listing NEAR, giving you another opportunity to take advantage of our new 0% trading fee* (check out our fee schedule for more details).
NEAR is the native token behind the NEAR Protocol platform that enables the creation of decentralized applications (dapps) through a scaling mechanism called sharding. More about the project below.
NEAR is listed globally (excluding Singapore).
NEAR trading on Bitstamp**
We're enabling transfers on Monday, September 12, 2022.  
Post-only mode: Tuesday, September 13, 2022, at 7:00 AM UTC
You will be able to place and cancel limit orders, but they will not be matched. Therefore, no orders will be completed during this stage.  
Limit-only mode: Tuesday, September 13, 2022, at 11:00 AM UTC
Limit orders will be matched. 
Full trading: Once the order books gather sufficient liquidity, we will enable all order types and card purchases for the new trading pairs as well.  
Here are the new trading pairs added on Bitstamp:
About NEAR Protocol
NEAR Protocol, a platform based on a layer 1 blockchain, is on a mission to help users own their data by creating a community cloud, similar to Amazon Web Services, that hosts dapps. NEAR's system is open to anyone, and instead of being controlled by a centralized entity, it's operated by individual teams building the dapps. Teams are compensated for their contributions along with validators who process transactions and secure the network.
The platform is known for its user friendliness and has an edge over competing blockchains in the form of higher transactions speeds and throughput. It also claims better interoperability, making NEAR Protocol a very attractive environment for developers of a wide array of dapps. It has established itself as a competing blockchain to Ethereum, boasting faster transaction speeds and lower costs and an ability to scale rapidly as developers continue to build their dapps with minimal disruption.
What's more, in April 2021, the project was awarded the Climate Neutral Product label as the first carbon neutral blockchain platform. From the beginning, the team behind NEAR Protocol has prioritized sustainability and they have achieved this milestone by utilizing the Proof of Stake consensus mechanism, low day-to-day electricity use and ensuring additional energy conservation in their use phase (online activity around transaction initiation) and validator activity.
Through its first five years, NEAR was one of the most well-funded and supported blockchain projects in the crypto space, helping drive its development and adoption.
Want to know more? Dig deeper into NEAR Protocol in our Learn Center.
*The 0% trading fee applies for your total trading volume of up to US$1,000 (or equivalent) over the previous 30-day rolling period. Find out more about our 0% trading fee.
**The listing schedule times might be subject to change.
NEAR will not be available in the following US states: Hawaii, Louisiana and Nevada. Bitstamp is licensed to engage in virtual currency business activity by the New York State Department of Financial Services.