Great summer vibes: US customers can now trade APE & FTM in the US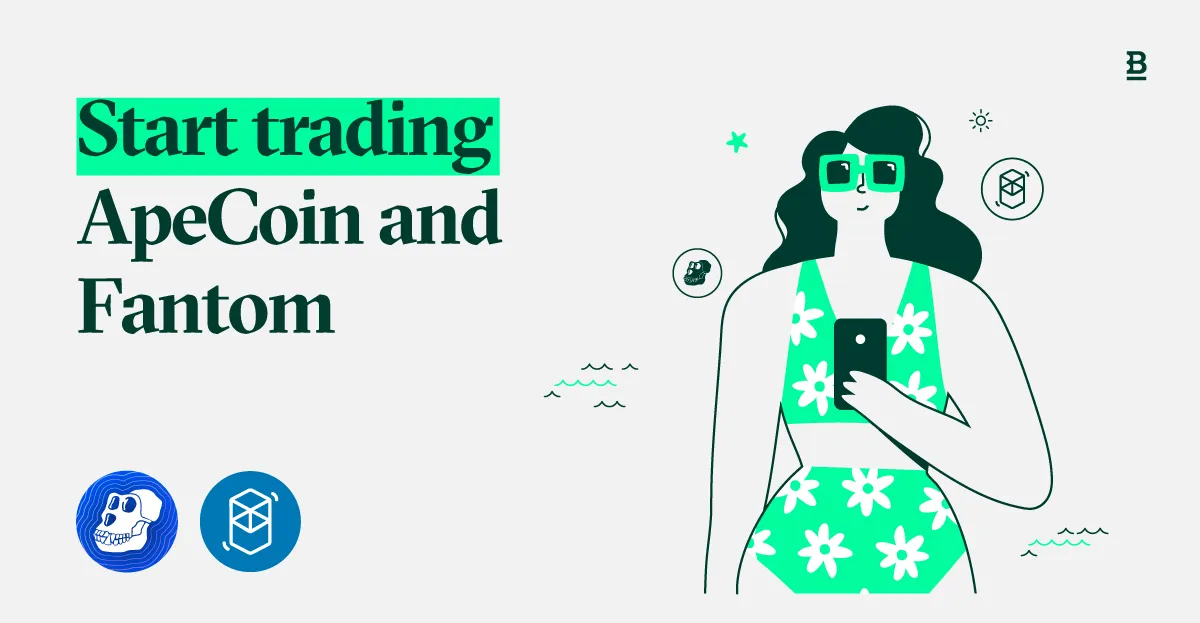 As we're gearing up for a summerfull of adventures, we're sending two new listings your way. All our US customers can now buy and trade ApeCoin (APE) and Fantom (FTM)on Bitstamp.
We're listing the following pairs:
APE/USD
APE/EUR
FTM/USD
FTM/EUR
Start trading now!
What are ApeCoin and Fantom?
ApeCoin (APE) is an ERC-20 token built on the Ethereum blockchain that enables participation in the community-driven direction of the ApeCoin DAO. Token holders will be able to access exclusive opportunities as part of the DAO. APE is also designed to facilitate new blockchain games and metaverse experiences in the Bored Ape Yacht Club ecosystem.
APE powers popular projects like Bored Ape Yacht Club (BAYC), Mutant Ape Club (MAC) and the Other side metaverse. If you would like to dive deeper into the Bored Ape Yacht Club and it's ecosystem, see our in-depth guide.
Fantom (FTM) is a smart contract platform that uses a directed acyclic graph (DAG) rather than a blockchain to support a network aimed at maximizing speed and scalability.
Fantom seeks to reduce fees and increase transaction speed by using its DAG alongside a novel Proof of Stake consensus mechanism, Lachesis. The team behind Fantom developed this model to increase access to decentralized finance (DeFi).
The FTM coin is Fantom's native utility token. It is used to secure the network, process and validate transactions, and power the DeFi suite that developers have built using the ecosystem.
If you would like to dive deeper into Fantom, see our in-depth guide.
How to trade APE and FTM
Navigate to "Markets" once you're signed into your account; select APE or FTM.
Click on "Trade"; choose the order type and how much you would like to spend.
Click on "Buy" to complete your purchase.
Make sure to visit our blog regularly for the latest updates, including new token listings.
But new listings aren't all we have in store for this summer. Stay tuned for more big summer announcements!
Not offered in the following US states: Hawaii, Louisiana and Nevada. Bitstamp is licensed to engage in virtual currency business activity by the New York State Department of Financial Services.