Flare Airdrop and FLR token Listing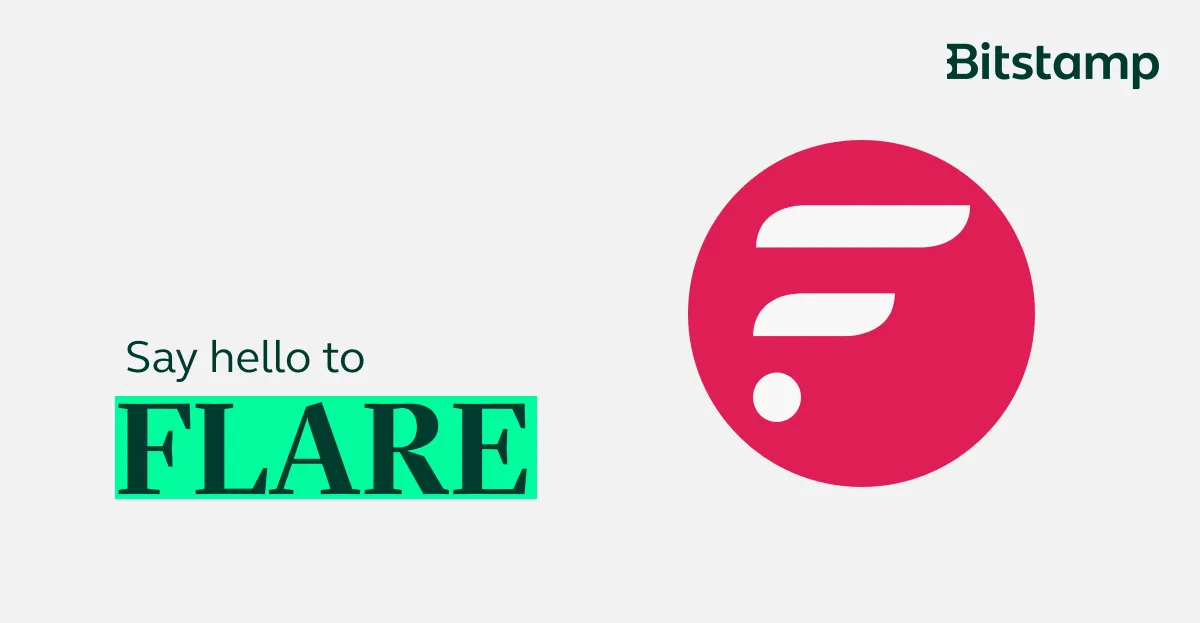 We're listing FLR, the Flare blockchain's native token, and distributing FLR to eligible users as part of Flare's airdrop.
As with all our listed assets, this is another opportunity to take advantage of our new no trading fee policy* (see our fee schedule for more details).
Additionally, we're happy to announce that Bitstamp is supporting the airdrop of FLR for all eligible users who held XRP in their accounts at the time of Flare Network's snapshot on December 12, 2020.
The amount of FLR you might receive depends on how much XRP you had in your Bitstamp account at the time of the snapshot. We will credit the tokens in a ratio of 0.1511 FLR for every 1 XRP held.
Feel free to read more about the FLR Airdrop.
Note that our decision to support any asset may be subject to regulatory approval in some regions. FLR will be initially available to clients in all regions except in Singapore. For our eligible customers in the US, we credited the FLR tokens on February 21, 2023, but their trading and deposits remain disabled; however, they can withdraw their FLR like any other cryptocurrency.
FLR listing schedule**
We are listing the following pairs globally (except in the US and Singapore):
Buy Flare with Dollar FLR/USD
Buy Flare with Euro FLR/EUR
We're enabling transfers and posting of orders on Tuesday, January 10, 2023, at 8:30 AM UTC
You will be able to place and cancel limit orders, but they will not be matched. Therefore, no orders will be completed during this stage. 
Limit-only mode: Tuesday, January 10, 2023, at 11:00 AM UTC
Limit orders will be matched. 
Full trading: Once the order books gather sufficient liquidity, we will enable all order types and card purchases for the new trading pairs as well.  
About Flare Network and FLR
Flare is an EVM-based Layer 1 blockchain designed to allow developers to build applications and smart contracts with decentralized access to high-integrity data from other blockchains and the internet. With that, Flare enables a vast array of new use cases and monetization models.
The FLR token has many functionalities on the Flare Network, including the provision of data via an on-chain oracle, collateralization of decentralized apps, and enabling its holders to take part in protocol governance.
Feel free to read more about Flare and its FLR token. FLR can also be delegated to earn rewards. Stay tuned for more updates on our support of the delegation.
Log in to your Bitstamp account to start trading and get the Bitstamp mobile app (available on the App Store or Google Play) to trade all our cryptocurrencies on the go!
*The no trading fee applies for your total trading volume of up to US$1,000 (or equivalent) over the previous 30-day rolling period.
**The listing schedule times might be subject to change.