Your crypto is always yours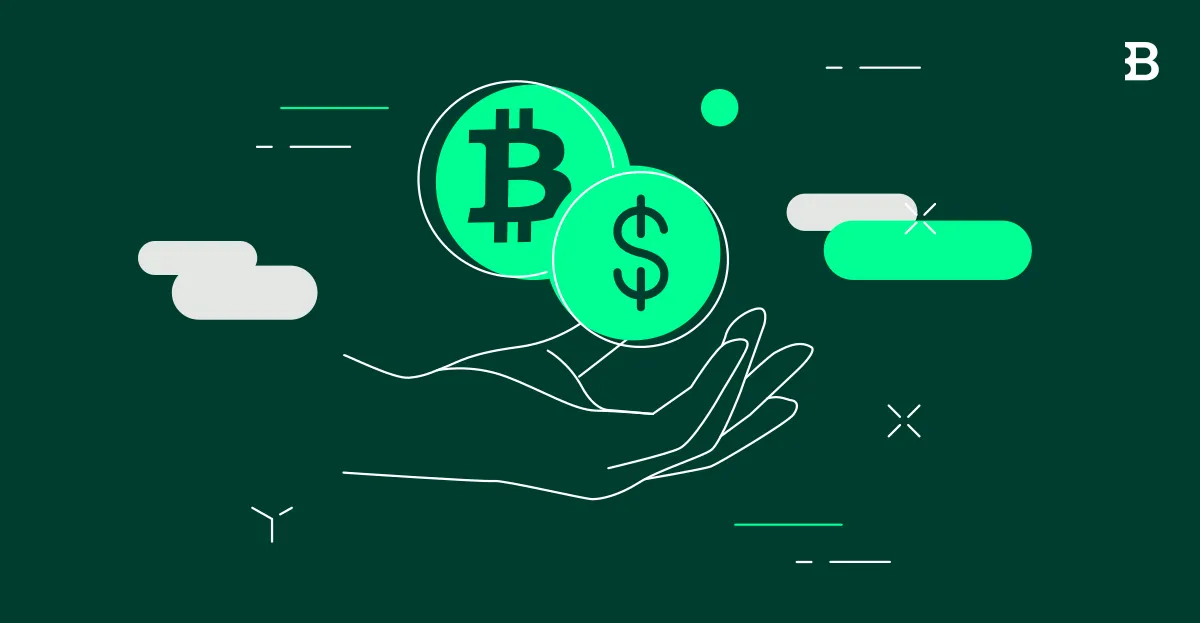 Serving customers since 2011 and for decades to come
Given the most recent market developments, we wanted to provide you with more detailed insights into how we operate, our core values and how they translate to our actions and the relationships we have with each one of you.
Since 2011, we've weathered a few cycles, some more severe than others, and have the playbook to survive and come out stronger. We've taken a different approach to growth than many other crypto exchanges, led by compliance and absolute asset security.
Our main goal is to bring secure access to crypto to all corners of the world and make it available to all. Tackling such a feat wouldn't be possible without a few ground rules.
Rule #1: Absolute protection of customer assets
Since our inception we have lived by the mantra 'Your crypto is always yours'. All the funds you deposit to Bitstamp and the crypto you hold, down to the last token, are unequivocally yours. That means that your assets with us are always available to you.
We have always taken a customer-first approach in the way we do business. That, foremost, translates to special care with which we handle all the assets, both our retail customers' and institutional clients'. All users have all their funds at the ready for use and withdrawal at any time, 24/7/365. They are stored in separate accounts and completely detached from our corporate assets. They are held 1:1 in custody, meaning we constantly maintain 100% reserves on all users' assets, with licensed trust company BitGo, or for fiat deposits, in bank accounts with regulated banking institutions. Moreover, 95% of all crypto assets are stored safely in cold (offline) storage.
Bitstamp has never and will never lend, trade or otherwise repurpose your funds without direct and specific instructions provided by you. 
Additionally, assets are covered by market-leading crime insurance. The utmost security of your assets is our top priority, and we take no shortcuts providing it.
What all this means is that market dynamics have no impact on your ability to withdraw your funds. We have achieved this through our internal policies, but all of these are underlined by external regulations and legal bodies that govern those policies.
Rule #2: Lead the industry in compliance and regulation
One of our key strengths has always been that we recognized compliance as the foundation for ensuring that you can access the crypto markets with a strong assurance of safety and transparency. That's why we became the first exchange to obtain a payment institution license in Europe all the way back in 2016, paving the way for the crypto market's regulatory development. We operate according to all licensing requirements in all jurisdictions, including a BitLicense in New York.
As part of our comprehensive compliance program, we undergo regular exams from regulators, and hold capital reserves as required by regulators in all jurisdictions, including by the New York Department of Financial Services.
Since 2016, we have been subject to regular audits by a Big Four accounting firm.
As part of the regular audits, they ensure that we always have the funds to return all customers' assets if needed – both crypto and fiat. Our internal audit team repeats this process weekly.
To provide additional assurance to all our customers, we are currently working with BitGo and our auditors on the preparation and publication of our Proof of Reserves that will be available to access soon.
We realize that all measures stated above, no matter how impeccable they may be, are just instruments which we use to exercise our core values. These have enabled us to serve over 4.5 million customers around the globe with a clean track record and unparalleled uptime in the industry.
Rule #3: Achieve the highest standards of operations
Our core values and the accompanying measures we've put in place have enabled us to continuously support the crypto economy since 2011, and be globally recognized as the highest-rated cryptocurrency exchange.
In October 2022, CryptoCompare, the industry's leading and most reputable crypto research firm, rated Bitstamp first among the 130 centralized crypto exchanges in their latest Exchange Benchmark report. We are also the only crypto exchange to receive the highest rating possible, a AA rating, both in this report and consistently over the last four rankings. This achievement simply would not be possible without our strong security and compliance posture.
Moreover, to help us stay on track, we have acquired two important security certifications - SOC2 Type 2 and ISO/IEC 27001. Both certifications are a testament that we're taking security seriously and prove that not only are our security controls effective, but also that we're proactively building trust and customer protection with an ardent approach to regulation.
We're here for you 24/7/365
We have always taken great care to ensure the services we offer satisfy all regulatory requirements, giving our customers peace of mind that our business is run in a compliant and transparent way.
At Bitstamp, we pride ourselves on reliability. Our technological backbone, mature attitude towards the quickly evolving crypto industry and determination to progress through persistence have been essential in making Bitstamp an industry leader and earning us the trust of our customers. Today, our technology uptime exceeds 99.9%, which is industry leading. In addition, we have live customer support teams who are available around the clock to answer questions and help in any way.
We continue to embrace compliance and our customer-centric approach, as it drives the market towards stability, transparency and maturity. This is the essence of the Bitstamp way.
With our cultivated view towards regulation, our exchange has been attracting traders and investors from all over the world since 2011. This is one of the key factors that made us the world's longest-running cryptocurrency exchange. We will continue to provide a secure and transparent trading venue to millions of individuals and enable our institutional partners to enter crypto markets through time-proven infrastructure for years to come.
And most of all, your crypto is and always will be yours.