XRP trading and deposits to be halted for US customers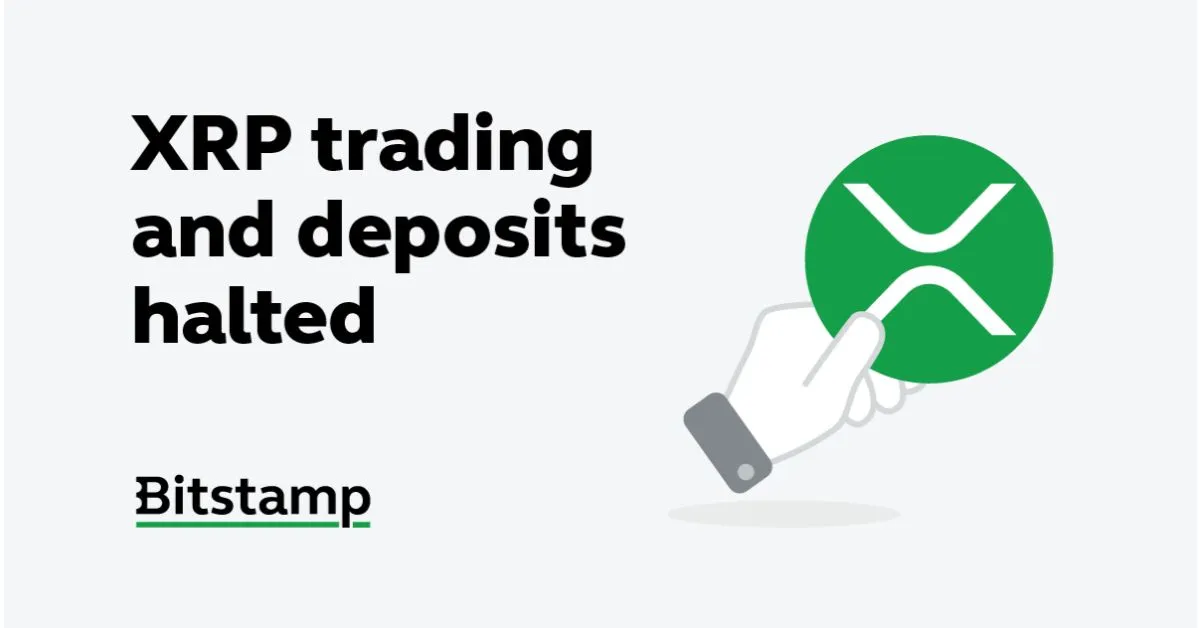 [Article updated with FAQ on 31 December 2020]
In light of the recent
SEC filing against Ripple Labs Inc.
, which alleges that XRP is a security,
we are going to halt all trading and deposits of XRP for our US customers on 8 January 2021 at 9 PM UTC
.
Our US customers will still be able to withdraw XRP from Bitstamp.
Customers from other countries are not affected
.
To clarify how this impacts our customers, we've compiled a list of frequently asked questions:
What does this mean for me?
After 8 January 2021, you will not be able to trade or deposit XRP and all your open orders will be canceled.
Will I still be able to hold and withdraw XRP?
You will be able to hold your XRP at Bitstamp for the purpose of withdrawing it after 8 January. How long you can continue to hold XRP in your account remains to be determined and we will make sure to let you know as soon as more information becomes available.
How long will these changes last?
We are monitoring the situation regarding the SEC's filing and will adapt according to any new developments.
Will this impact Bitstamp's IOU services?
We don't anticipate any changes to our Ripple IOU services. If this changes, we'll make sure to inform you in a timely manner.
Will this impact distribution of Spark tokens?
This does not affect our plans regarding the Spark token airdrop.
Thank you for your continued support in this matter. We will closely follow the unfolding situation and continue to adapt accordingly. Updates will be posted on our
Twitter
account as more information becomes available.