XRP is back in the U.S. - Start trading today!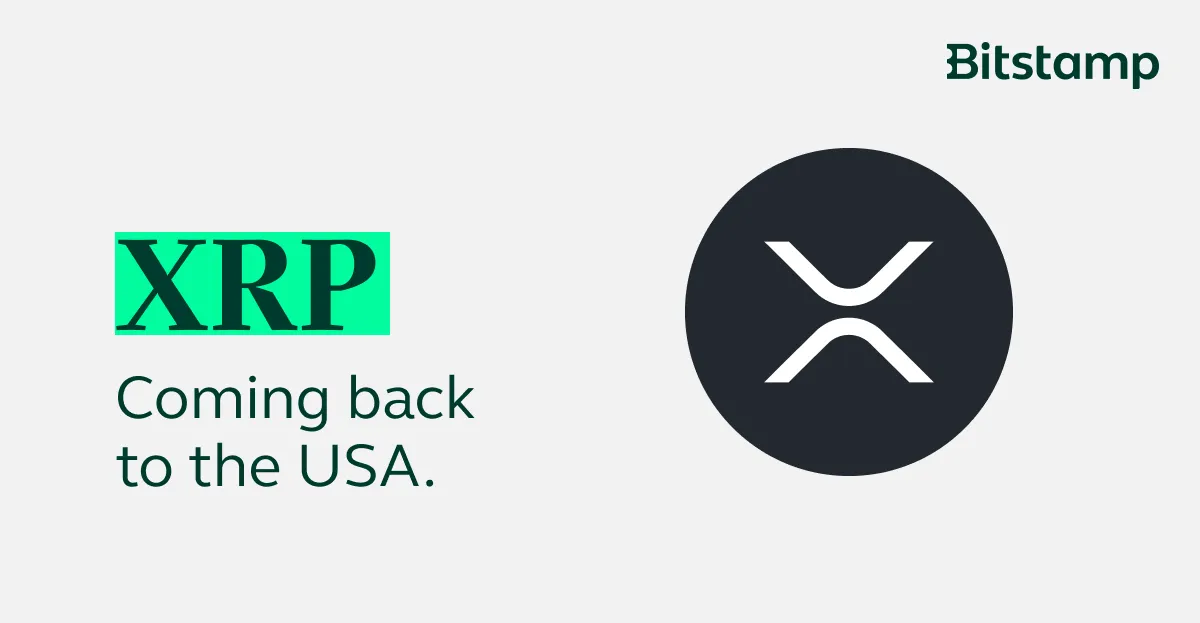 Good news for XRP traders - we have resumed trading for the digital asset for our U.S. customers! Bitstamp was one of the first exchanges to list XRP in 2017, and we are now one of the first exchanges to resume trading in the US.
Bitstamp halted trading for XRP for U.S. customers due to the SEC filing against Ripple Labs Inc., which alleged that XRP was a security, in December 2020. Today's decision by the District Court of the Southern District of New York prompted us to resume XRP trading on our exchange.
Bitstamp was one of the earliest exchanges to list XRP, and we are a leading liquidity venue for the asset globally. XRP is the asset most preferred by our customers after BTC and ETH, making our XRP community especially important to us.
The following pairs are available to trade:
For more information about the XRP process in the US, check out our FAQ page.
About XRP
XRP is the native cryptocurrency of the XRP Ledger, a blockchain that allows users to send and receive XRP instantly and for a nominal fee.
You can read about the XRP and the XRP ledger in our "What is XRP?" Learn Center guide.
Log in to your Bitstamp account to start trading. Get the Bitstamp mobile app (available in the App Store or Google Play) and trade all our cryptocurrencies on the go!
Bitstamp USA, Inc. is licensed to engage in Virtual Currency Business Activity by the New York State Department of Financial Services. XRP is not available in the states of Hawaii and Nevada. Licensed as a Money Transmitter by the New York State Department of Financial Services.
*The XRP/USDT trading pair is not available in NY.