We've obtained two new certifications, further boosting our security and reliability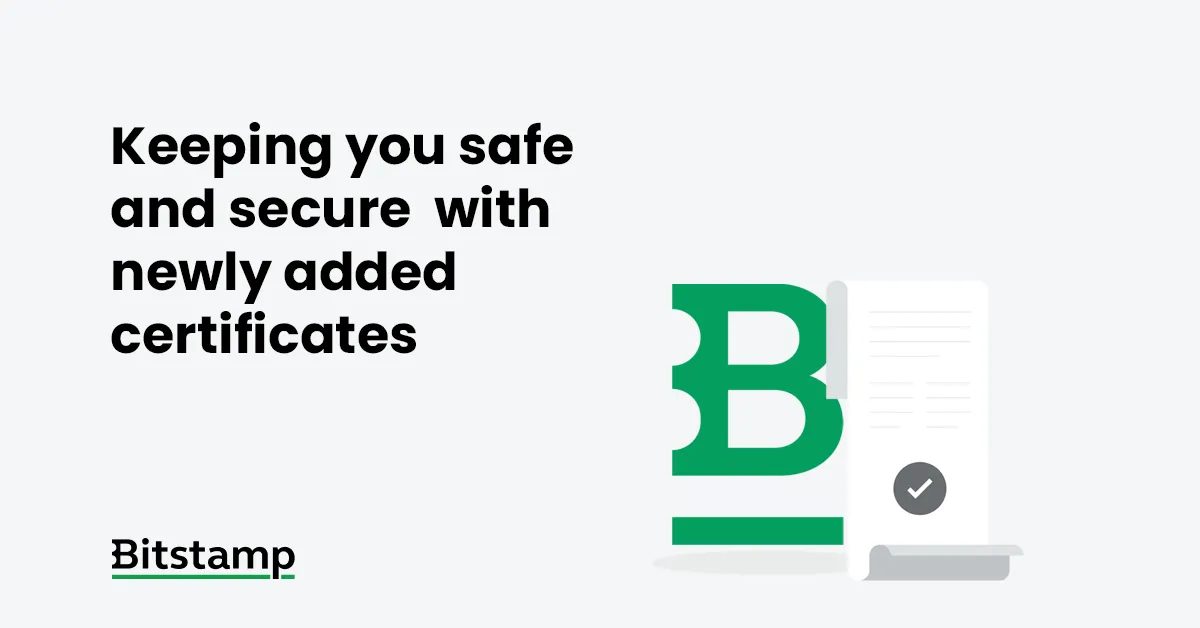 We've been a cornerstone of the crypto industry since 2011 and thus our overall commitment has always been in holding ourselves to the highest standards of security, accountability, reliability, and transparency. Our actions and achievements in this aspect have been extensive:
We've been regulated by CSSF since early 2016.
We were the first crypto exchange to receive a Payment-Institutions license in the EU.
We obtained the NY DFS BitLicense in the US since 2019.
We're audited by one of the Big Four.
In the US, we're currently obtaining MTLs on a state-by-state basis.
Since we want to keep making impactful progress through integrity, we're proud to announce that we've recently acquired two important security certifications. Both the SOC2 Type 2 and ISO/IEC 27001 certifications are a testament that we're taking security seriously and prove that not only are our security controls effective, but also that we're proactively building trust and customer protection with an ardent approach to regulation.
What are these newly acquired certificates?
SOC2 Type 2
The first is the SOC2 Type 2 certification, which confirms that our security controls are effective and meet the highest standards. SOC2 Type 2 is an audit standard that was developed by the American Institute of Certified Public Accountants (AICPA). The standard is used to assess the design and effectiveness of security controls put in place by organizations. With this standard we in turn impart the highest degree of confidence to our customers that their data is safe.
ISO/IEC 27001
The second is the SO/IEC 27001 certification, which verifies that our information security management system meets international standards.
It specifies the requirements for an information security management system (ISMS), which is a framework that organizations can use to manage and improve their information security. An ISMS is important for any organization that handles sensitive data, and crypto exchanges are no exception. An ISMS will help us protect our customers' data from unauthorized access, misuse, alteration, or destruction. It will also help us to comply with regulations more easily and protect ourselves from cybercrime.
Taking these milestones along with the newly obtained certificates and combining them with our proven stability, service, and unmatched uptime, it's clear that we're fulfilling the highest security standards and cementing our reputation as the most trustworthy crypto exchange with a diverse pool of market participants.