We're listing FTM and AMP!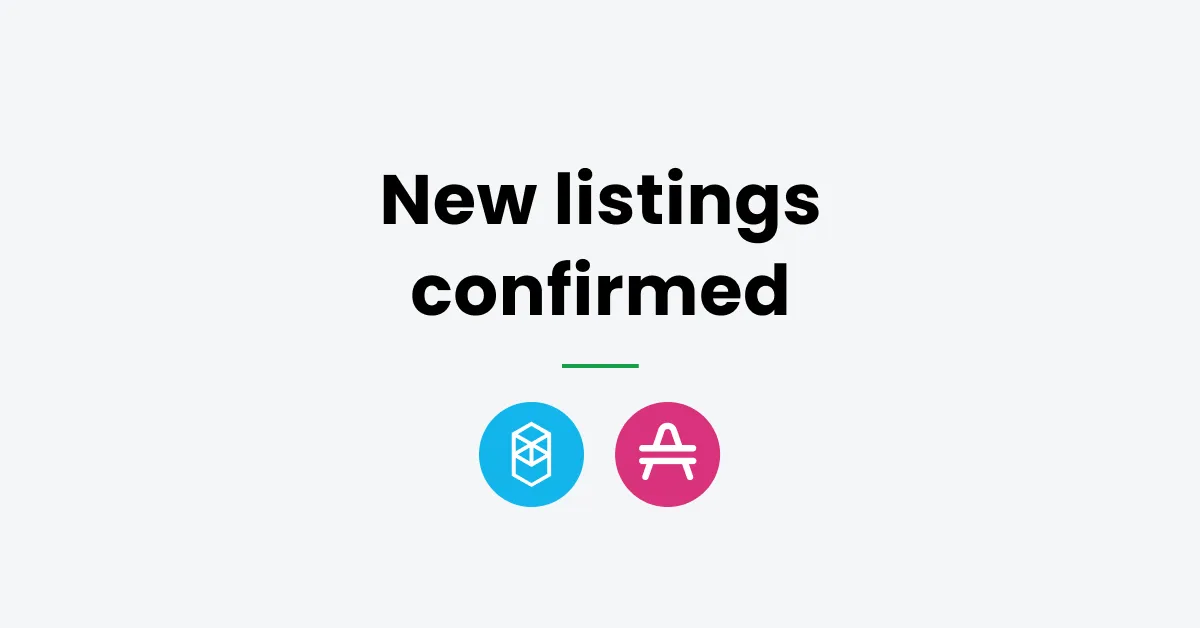 We're listing the following cryptocurrencies globally (excluding the U.S. and Singapore):
FTM – the token behind Fantom, a smart contract platform
AMP – a collateral token providing assets with instant assurance for real-world applications
---
Here's the listing schedule:
1. Transfer-only mode: Deposits and withdrawals open but trading is not enabled yet.
FTM, AMP: Tuesday, January 11
2. Post-only mode: You will be able to place and cancel limit orders, but they will not be matched. Therefore, no orders will actually be completed during this stage.
AMP: Wednesday, January 12, at 8:00 AM UTC
FTM: Thursday, January 13, at 8:00 AM UTC
3. Limit-only mode: Order matching will start and trades will be executed normally. However, only limit orders will be available.
AMP: Wednesday, January 12, at 12:00 PM UTC
FTM: Thursday, January 13, at 12:00 PM UTC
4. Full trading: Once the order books gather sufficient liquidity, we will enable all order types and card purchases for the new trading pairs as well.
Follow us on Twitter for real-time updates on the rollout of the new trading pairs.
Here's a full list of new trading pairs to be added at Bitstamp:
FTM/USD
FTM/EUR
AMP/USD
AMP/EUR
---
Fantom (FTM)
Fantom is a fast, high-throughput open-source smart contract platform for digital assets and dApps. Quite a mouthful, we know. To put it plainly, it's a thriving and growing ecosystem with thousands of active daily users. It provides Ethereum-compatible decentralized finance (DeFi) services to developers using its own bespoke consensus algorithm.
In their own words, Fantom's aBFT consensus protocol delivers unparalleled transaction speeds (supposedly under two seconds), security, and reliability with low fees. The problems with transaction speed associated with smart contracts are what they aim to solve foremost.
Click here if you want to know more about the project.
Amp (AMP)
Amp is meant to be used as collateral, enabling any digital asset to become a fast and secure medium of exchange. It helps decentralize risk for users with its smart contract features that are purpose-built for collateral.
In other words, Amp is a digital collateral token offering instant and verifiable assurances for any kind of value transfer. Using Amp, networks can quickly and irreversibly secure transactions for a wide variety of asset-related use cases.
Click here if you want to know more about the project.