Welcoming Stephen Bearpark as Bitstamp's Chief Financial Officer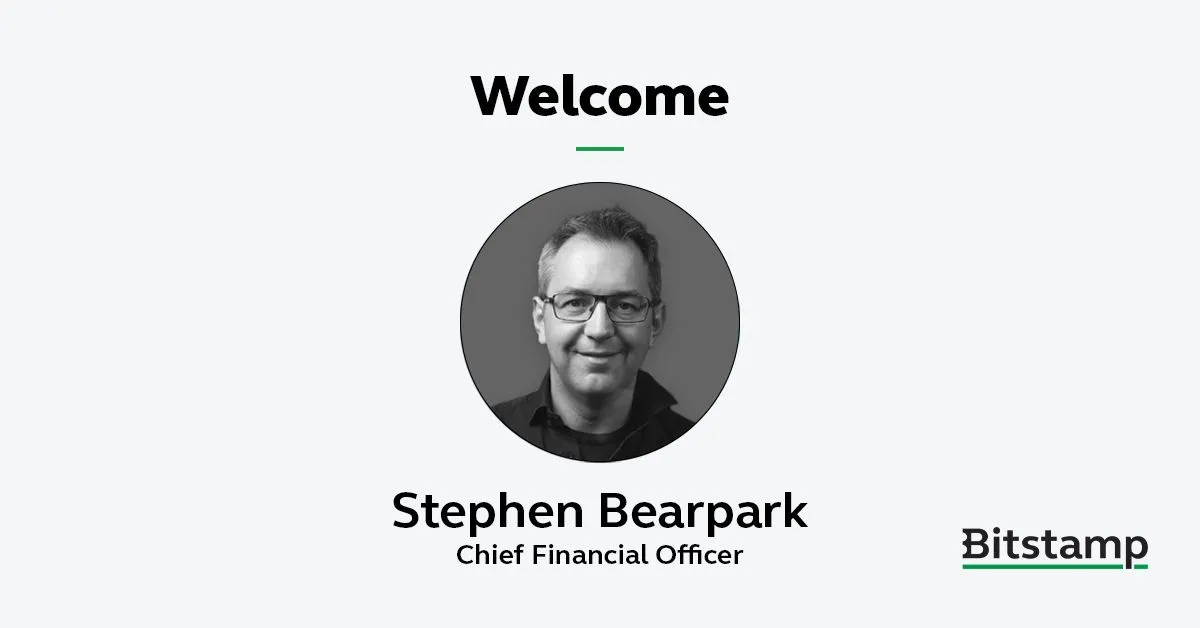 We're pleased to announce that Stephen Bearpark has joined Bitstamp as our new Chief Financial Officer! Stephen will oversee the financial growth of Bitstamp and strengthen our dedication to continued expansion in the years to come.

Stephen joins us from Amazon, where he held the role of Finance Director for the past three years. He has amassed extensive experience in various finance leadership roles, including corporate governance and control functions.

By bringing Stephen onboard, we continue bolstering our team with top leaders from the worlds of tech and finance. With more and more expertise and knowledge locked in key positions, Bitstamp is positioned better than ever to continue growing worldwide.

When we asked why he chose Bitstamp, Stephen responded: "With all the growth we've witnessed over the past year, and especially the first quarter of 2021, how could I not? The crypto industry is booming and Bitstamp has proven its place as its reliable cornerstone. I believe we have a real opportunity to build something special on this foundation."

Bitstamp is growing fast. To join Stephen and the rest of our team across Europe, US and Asia, visit our careers page.