Welcoming Robert Zagotta as Bitstamp's U.S. CEO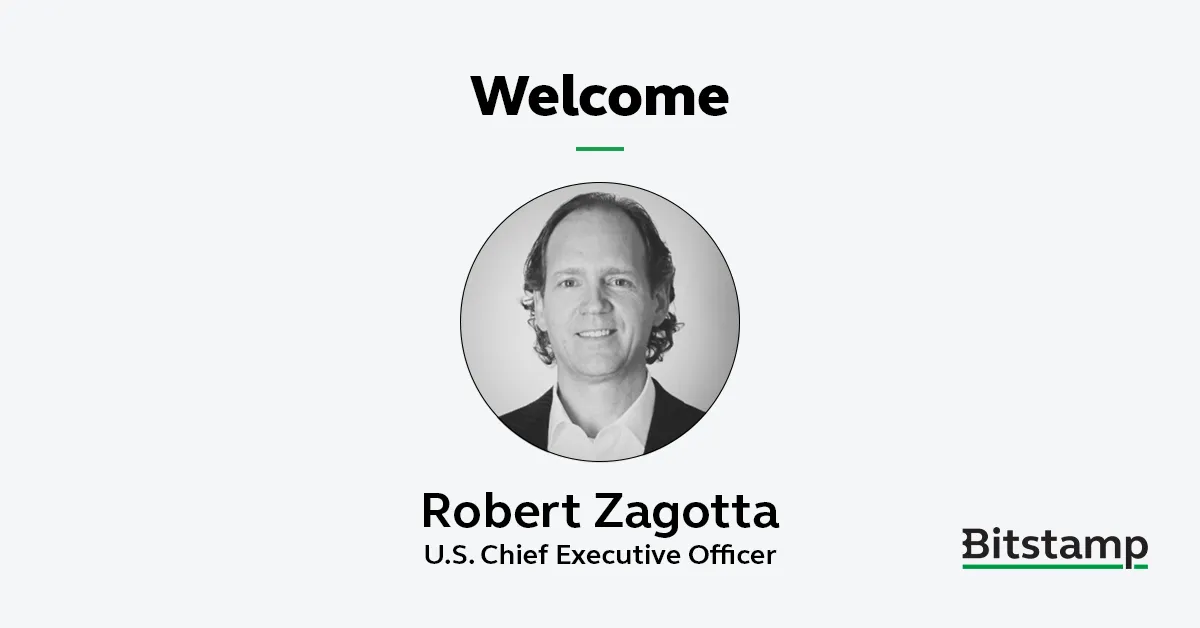 We're pleased to be welcoming Robert 'Bobby' Zagotta to Bitstamp as our new Chief Executive Officer for the U.S.
In his new role, Robert will lead our U.S. business as we continue to provide best-in-class service and transparency to our growing U.S. customer base. He will oversee day-to-day operations and accelerate Bitstamp's growth in the region as part of our commitment to expand further into the U.S.
"The U.S. has a unique regulatory landscape and a huge potential upside in the digital asset industry," said Julian Sawyer, our Global CEO. "By appointing a regional CEO for Bitstamp, it demonstrates the importance that the United States is playing for our global exchange."
Most recently Robert served as chief commercial officer at Kraken, where he was responsible for strategy, business development, research and analytics, and global growth initiatives. Prior to Kraken, Robert was a senior managing director and member of the executive team at financial exchange and markets operator CME Group, leading global strategy and growth. Robert also co-founded a strategy advisory firm, worked at PricewaterhouseCoopers as a senior manager and principal consultant and started his career as an engineer at Texas Instruments.
"Bitstamp and the entire digital asset industry have an amazing opportunity and obligation to bridge the gaps between traditional finance and crypto in smart, innovative ways to get more people—from the crypto newcomers to large institutions—involved," said Robert Zagotta.
Robert joins our growing team as we're significantly increasing our U.S. headcount to meet the needs of our rapidly expanding customer base. In the U.S. alone, Bitstamp has seen a 570% increase in new customers and 281% increase in assets under management in the first half of 2021.
We're continuing to bring in top talent and ramp up our global presence. To join Robert and the rest of our team across the U.S., Europe and Asia, visit our careers page.