Weekly News Roundup – 9 Aug 2021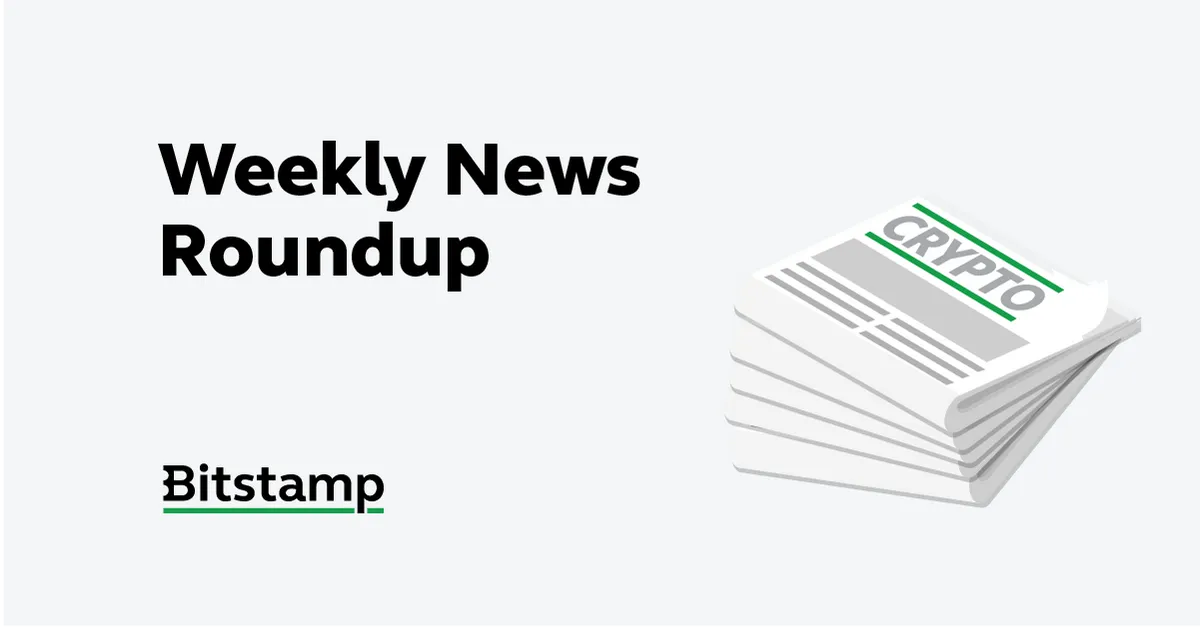 Ethereum's London hard fork is now live
At Block 12,965,000, Ethereum's latest hard fork upgrade, dubbed "London," officially activated on the network.
This latest backward-incompatible hard fork also marked the rollout of five new Ethereum Improvement Proposals (EIPs). EIPs 1559, 3554, 3529, 3198 and 3541 are code upgrades that aim to improve the Ethereum network's user experience, value proposition and more.
It is fair to say that the London hard fork has received more media attention than previous upgrades. The growth of crypto markets this year has helped bring Ethereum to the forefront of the news, and investors are interested in the potential effect that the new EIPs could have on the network as a whole.
EIP 1559 replaces "Ethereum's auction-style fee market with an algorithm that automatically sets the gas price." According to a report from Christine Kim, there are four significant purposes for the proposal, including counterbalancing ether's increasing supply, preventing economic abstraction of ether (ETH), reducing fee volatility and increasing fee market efficiency.
All stakeholders of the Ethereum network will be affected by EIP 1559 to some degree. Users of the network will now have a new fee market that will change how their transactions are prioritized and will add predictability to transaction fees. EIP 1559 will also introduce greater block size variance, meaning block sizes can fluctuate up to two times the current maximum limit during times of high network congestion.
Perhaps the most widely debated change that EIP 1559 implements is one that affects miner rewards. With the upgrade, miners will receive reduced transaction fees and become more reliant on block rewards, transaction tips and potentially "maximal extractable value" (MEV) for rewards.
https://www.coindesk.com/ethereum-hotly-anticipated-london-hard-fork-is-now-live
05.08.2021
One of the most active liquidity providers Jump Trading makes first crypto acquisition
Jump Trading—the Chicago-based trading firm and quant shop—announced its first crypto-related acquisition on Tuesday.
The firm is set to acquire blockchain infrastructure firm Certus One. Jump Trading, a pioneer in electronic trading, keeps a low profile relative to most other players in the crypto market. But it is one of the more active liquidity providers in the space and its affiliate venture capital firm, Jump Capital, has invested in firms like BitGo, Bitso, and BlockFi—to name a few.
Its acquisition of Certus One, which offers infrastructure services for blockchains ranging from Solana and Cosmos to Ethereum, will help Jump expand its scope in the crypto market, a press release notes. The financials of the deal were not disclosed.
In a sense, the move is an extension of other non-trading-related efforts it has made, including its involvement in Pyth, a Solana-based decentralized data project. Jump has lined up a long list of Wall Street firms (including IEX and Virtu Financial) to supply stock market data into Pyth, which will allow developers to build applications.
"Jump Trading Group has been the fastest moving institution in the space. They share our passion for contributing to and growing the ecosystem," said Hendrik Hofstadt, founder of Certus One. "We're incredibly excited to join forces with Jump and leverage their world class talent and resources to drive forward our mission of advancing the state-of-art in decentralized finance." Hofstadt is taking on the role of director of special projects at Jump.
https://www.theblockcrypto.com/linked/113319/high-speed-trading-firm-jump-trading-makes-first-crypto-acquisition
03.08.2021
NFT marketplace MakersPlace secures $30 million in Series A round
Quick Take NFT marketplace MakersPlace has raised $30 million in a Series A round led by Bessemer Venture Partners and Pantera Capital.
"With this Series A we will further our commitment to uniting the best digital artists with the most passionate collectors and continue to bring this new medium for creativity and collecting to a mainstream audience," said MakersPlace co-founder and CEO Dannie Chu.
NFT marketplaces play a crucial role in the creation and sale of these digital collectibles because they allow creators to store, display and trade their work. Typically, creators need to get verified to put their work up for sale in order to receive and accept bids.
MakersPlace was founded in 2018 by former Pinterest employees Dannie Chu and Yash Nelapati, as well as e-commerce executive Ryoma Ito. According to the company, MakersPlace has raised $100 million in sales over the past year, with thousands of creators and collectors on the platform.
The San Francisco-based company made headlines earlier this year after it sourced, minted and brought to market the digital artist Beeple's Everydays: The First 5000 Days, which sold for over $69 million at Christie's auction house. The collage of digital images was sold as an NFT.
https://www.theblockcrypto.com/post/113494/nft-marketplace-makersplace-secures-30-million-in-series-a-round
04.08.2021
Matrixport closes $100 million fundraise at ~$1 billion pre-money valuation
Matrixport—the crypto financial services platform that bills itself as a neo-bank—announced late Sunday evening the close of a Series C fundraise that clinches the firm $100 million at a more than $1 billion pre-money valuation.
Launched in 2019 as a spin-off of Bitmain, Matrixport is a large crypto player in Asia with around $10 billion in assets under management (AuM). Its platform offers a wide range of services, including trading, lending, and fixed-income-like products.
As for the round, it was backed by partners at DST Global, C Ventures, and CE Innovation Capital, as per a media release. Other investors include Tiger Global, Polychain, and Dragonfly.
Matrixport's fundraise announcement follows similar raises by a long list of crypto firms, including Fireblocks, Paxos, and crypto exchange FTX. Matrixport has raised $129 million to date.
https://www.theblockcrypto.com/linked/113201/matrixport-100-million-series-c-1-billion-valuation
01.08.2021
JPMorgan launches in-house Bitcoin fund for private bank clients
JPMorgan Chase began pitching an in-house bitcoin (BTC) fund to its Private Bank clients for the first time this week, completing its transformation from the "never-bitcoin" mega-bank to a participant in the digital assets market.
The fund is being offered in partnership with NYDIG, which is the bitcoin arm of asset-management firm Stone Ridge.
The fund, which CoinDesk revealed in late April, will be presented to clients as the safest and cheapest bitcoin investment vehicle available on private markets, the sources said.
The private fund would also act as a port to a bitcoin exchange-traded fund if the U.S. Securities and Exchange Commission ever approves a crypto ETF, a source said.
JPMorgan doesn't have a bitcoin ETF bid before the SEC, but almost a dozen other firms do, including Grayscale, which is widely expected to eventually convert its high-fee Grayscale Bitcoin Trust product to an ETF.
All of JPMorgan's wealth management clients recently gained the ability to access bitcoin funds such as GBTC through JPMorgan brokerage account, according to Business Insider. The new bitcoin fund, however, is limited to JPMorgan Private Bank customers.
https://www.coindesk.com/jpmorgan-launches-in-house-bitcoin-fund-for-wealthy-clients
05.08.2021