Weekly News Roundup – 5 Jul 2021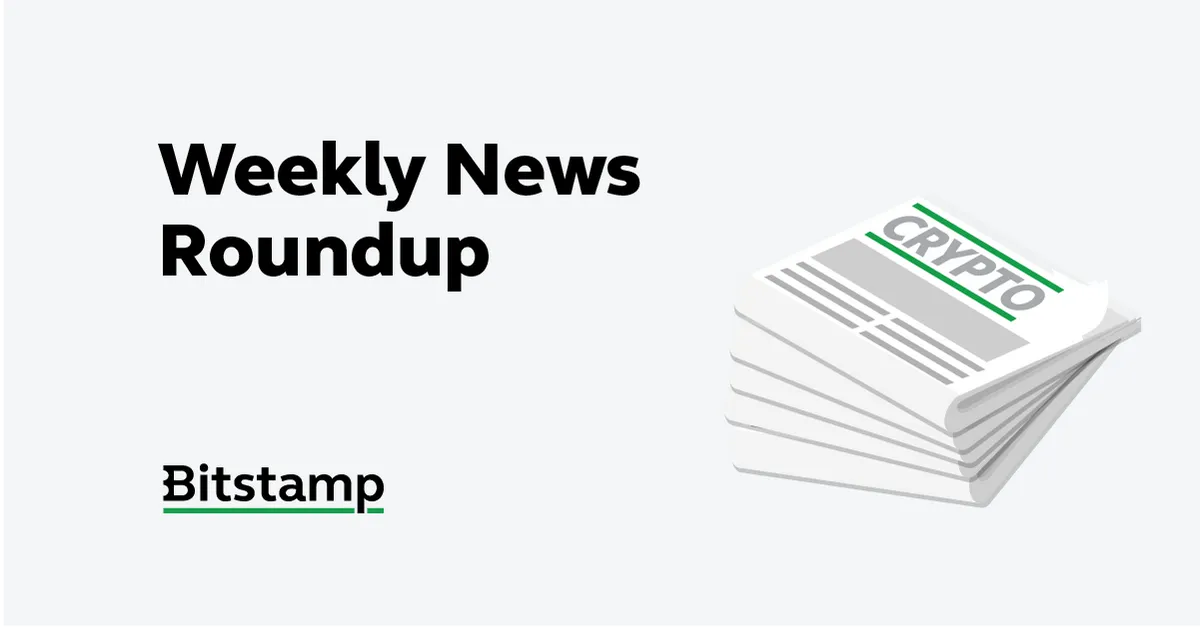 Crypto moves fast and it can be hard to keep up with all the developments. To help you stay on top of what's going on across the industry, we've created this overview of the key news from last week.
World's biggest interdealer broker TP ICAP to launch crypto trading platform with Fidelity and others
TP ICAP, the world's biggest interdealer broker, is set to launch a crypto trading platform for institutional investors.
The platform is being developed with crypto custody providers Fidelity Digital Assets and Standard Chartered's Zodia Custody, alongside liquidity provider Flow Traders. The idea is to provide clients a separate but interoperable model for execution and settlement.
Simon Forster, co-head of digital assets at TP ICAP, said the current crypto market infrastructure prevents many institutional clients from trading because most execution venues require pre-funding and also act as custodians.
"This poses challenges from a conflict of interest perspective and results in fragmented liquidity," said Forster. "Our partnership, and resultant new platform, is a natural evolution in market structure that will make digital assets, such as Bitcoin, more accessible for the wholesale market."
The platform is in the process of registering with the U.K.'s Financial Conduct Authority (FCA) and is expected to launch by the end of this year. It will allow institutional clients to spot trade in bitcoin (BTC) and ether (ETH).
https://www.theblockcrypto.com/post/109952/tp-icap-crypto-trading-platform-fidelity-standard-chartered-flow-traders
German law allowing $415B investment into crypto takes effect
A new law in Germany that could prompt up to $415 billion to flow into crypto took effect Thursday.
Germany's Fund Location Act, introduced in April and approved by parliament shortly after, permits "Spezialfonds," or special funds, to invest as much as 20% of their portfolios in crypto.
If every Spezialfond chose to allocate the full 20% in crypto, that would equate to €350 billion ($415 billion), based on the total assets under management of such funds in Germany. The figure was arrived at by Sven Hildebrandt, CEO of Distributed Ledger Consulting, and was cited in a report by financial newspaper Boersen Zeitung in April.
Spezialfonds are the dominant institutional investment vehicle in Germany. A sizable allocation of this market toward crypto could have profound implications across Europe because the country has Eurozone's largest economy.
https://www.coindesk.com/german-law-allowing-415b-investment-into-crypto-takes-effect
Morgan Stanley fund holds more than 28,000 shares of GBTC
Morgan Stanley's Europe Opportunity Fund has snapped up more than 28,000 shares of Grayscale's Bitcoin Trust product, according to a filing by the firm with the Securities and Exchange Commission.
The fund, which seeks exposure to many European companies as well as other assets, owns 28,289 shares of GBTC — equal to about $1.3 million.
The allocation follows an April filing by Morgan Stanley showing that the firm had given the green light to certain funds — including the European Opportunity Fund, the firm's Institutional Fund, and Insight Fund among others — to gain exposure to bitcoin "indirectly." Each fund can invest as much as 25% of its total assets into bitcoin-related products.
Grayscale—the largest asset manager in the crypto space—touts its bitcoin trust as a way for large institutions to allocate to bitcoin through a product structured as a security. Sometimes its products trade at a discount or premium relative to the cryptocurrency it is meant to track.
Grayscale's Bitcoin Trust currently has around $21 billion under management, according to The Block's data dashboard.
https://www.theblockcrypto.com/linked/109930/morgan-stanley-fund-holds-more-than-28000-shares-of-gbtc
Crypto firms are giving up UK regulatory registration bids: report
Crypto firms are dropping their bids to register with the U.K.'s Financial Conduct Authority (FCA) amid mounting regulatory scrutiny of the industry.
The number of companies abandoning their efforts to register with the financial watchdog has increased by a quarter in less than a month, Reuters reported Monday.
Fifty-one had dropped their bids in early June, a number that has now increased to 64.
The news follows a development over the weekend that the FCA banned crypto exchange Binance Markets Limited from undertaking any regulated activities in the U.K.
https://www.coindesk.com/crypto-firms-are-giving-up-uk-regulatory-registration-bids-report