Weekly News Roundup – 28 Jun 2021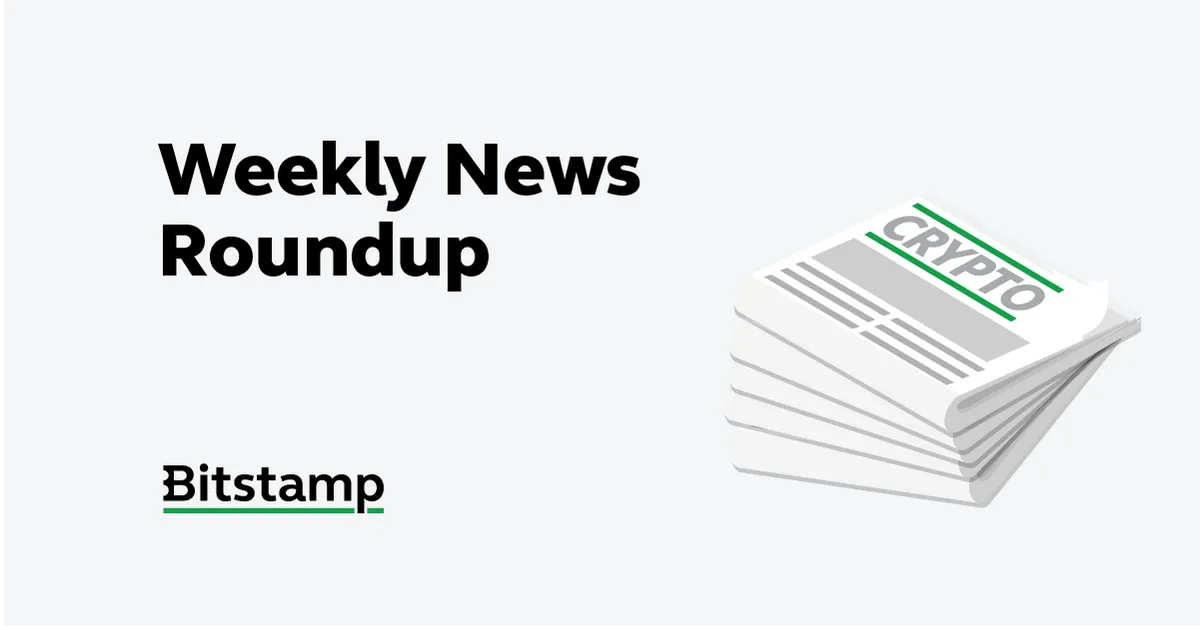 Crypto moves fast and it can be hard to keep up with all the developments. To help you stay on top of what's going on across the industry, we've created this overview of the key news from last week.
Bitcoin & inflation: maturing into a real asset as a hedge against inflation
With commodity and producer prices rising, inflation is now at 7.1% for the developed world, which is in the 90th percentile of historical figures.
Data suggests that bitcoin is beginning to fulfil this inflation hedge role. Observing bitcoin's price changes relative to changes in inflation shows that this relationship is becoming statistically significant.
Conceptually, it makes sense that bitcoin would be a hedge against inflation. It is what economists would call a "real asset"—an asset of limited and predictable supply that is often priced in U.S. dollars. If the supply of U.S. dollars or any other fiat currency is rising, it is likely that bitcoin will appreciate against those currencies, even if its purchasing power were to remain stagnant.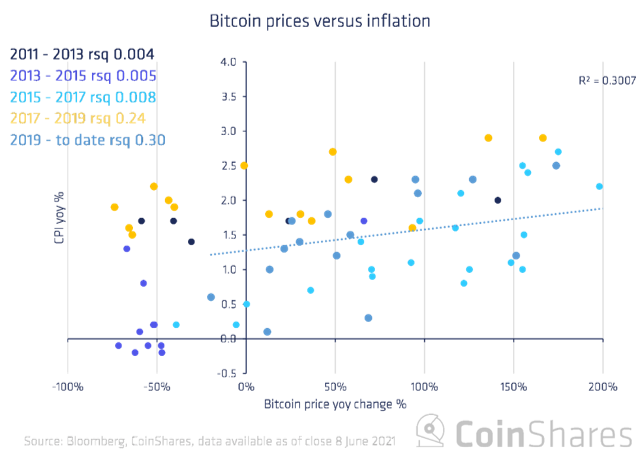 https://coinshares.com/research/bitcoin-and-inflation-maturing-into-a-real-asset
Andreessen Horowitz officially launches new $2.2 billion crypto venture fund
Andreessen Horowitz — the prominent venture capital fund led by Ben Horowitz and Marc Andreessen — announced Thursday the close of its third crypto venture fund, a $2.2 billion fund that the firm says is the largest of its kind.
Rumors of Andreessen Horowitz raising a mega-fund have appeared in various reports in recent months. The Financial Times reported in April that the California-based investment firm would be raising $1 billion for a crypto fund. In late May, tech blogger Eric Newcomer wrote that the firm was raising $2 billion.
It's mandate in crypto has been broad, ranging from decentralized finance (DeFi) to bitcoin applications to so-called Web 3, or a decentralized version of the internet. The firm's portfolio includes Dapper Labs, Celo, Uniswap, and Near.
The announcement of Crypto Fund III follows a flurry of recent activity in crypto venture investing. Despite the slump in coin prices, investors have been raising large sums of cash to pour into new crypto startups. Framework Ventures recently announced a $100 million new fund to invest in DeFi. Blockchain Capital, meanwhile, recently announced a new $300 million fund with backing from tech giants PayPal and Visa.
Data shows investors poured more than $8.8 billion into startups during 2021, compared with 3.07 billion in all of 2020.
https://www.theblockcrypto.com/post/109408/a16z-third-crypto-venture-fund
Citigroup launches a digital asset unit within its wealth management division
Wall Street giant Citigroup has officially launched a new business unit dedicated to the cryptocurrency and blockchain space.
"Given the exciting new developments we are seeing around cryptocurrencies, tokenization, and other advances powered by blockchain technology, we are pleased to announce the formation of the Digital Assets Group," the company announced.
The unit will be led by Alex Kriete and Greg Girasole. The move by Citi makes it the latest bank to break into crypto wealth management.
Notably, Morgan Stanley and Goldman Sachs have launched their own internal initiatives to help their rich wealth management clients access the crypto market.
https://www.theblockcrypto.com/post/109526/citigroup-digital-asset-unit
NYDIG expands its play to bridge bitcoin and banking with new partnerships
NYDIG has announced a range of partnerships to broaden the access to cryptocurrency in the banking world.
NYDIG, which has $6 billion of assets under custody, is the bitcoin arm of the $10 billion asset management firm Stone Ridge. Thus far, it has teamed up with FIS, Fiserv, Q2 and Alkami — all of which are providers of financial services and serve as underpinning infrastructure for local banks and credit unions.
One of NYDIG's recently announced partnerships was with Q2, a provider of digital transformation solutions for banking and lending. The two firms said that they will "collaborate together to provide the more than 18.3 million registered users on the Q2 platform with the ability to buy, sell and hold bitcoin." Patrick Sells, head of bank solutions at NYDIG, pointed out that Q2 provides digital banking to 10% of Americans and for 30 out of the top 100 banks in the U.S.
NYDIG also announced a deal with Alkami, connecting Alkami's customer base — including credit unions — with NYDIG's bitcoin investment services. Sells noted that Alkami is currently the fourth largest digital banking provider in the U.S.
The third recent deal was with Fiserv, a provider of payments solutions. The deal similarly enables financial institutions to let their customers buy, sell and hold bitcoin. Beyond that, the two firms are working on enabling banks to provide bitcoin rewards programs. Sells told The Block that Fiserv reaches 40% of all financial institutions, touching nearly every household in America.
https://www.theblockcrypto.com/post/109556/nydig-expands-its-play-to-bridge-bitcoin-and-banking-with-new-partnerships
Brazil Stock Exchange lists first Bitcoin ETF in Latin America
Blockchain investment firm QR Capital's bitcoin (BTC) exchange-traded fund (ETF) started trading on the Brazil stock exchange.
In March, the Brazil Securities and Exchange Commission approved QR Capital's bitcoin ETF to trade on the Sao Paulo-based B3 exchange under the ticker QBTC11.
The bitcoin ETF will give investors exposure to bitcoin with safe custody, daily liquidity, without worrying about private keys, said the firm.
QR Capital CEO Fernando Carvalho said the arrival of bitcoin in the stock market is a "historic moment for the crypto market and the conventional financial market as well."
"We can see the market maturing in its search for safer and simpler bitcoin exposure options. Our bitcoin ETF is a landmark for both financial and crypto markets, once it is the convergence point between them. The Brazilian investor has now a regulated and robust choice to buy bitcoin," said Carvalho.
https://www.coindesk.com/brazil-stock-exchange-lists-first-bitcoin-etf-in-latin-america