Weekly News Roundup – 23 Aug 2021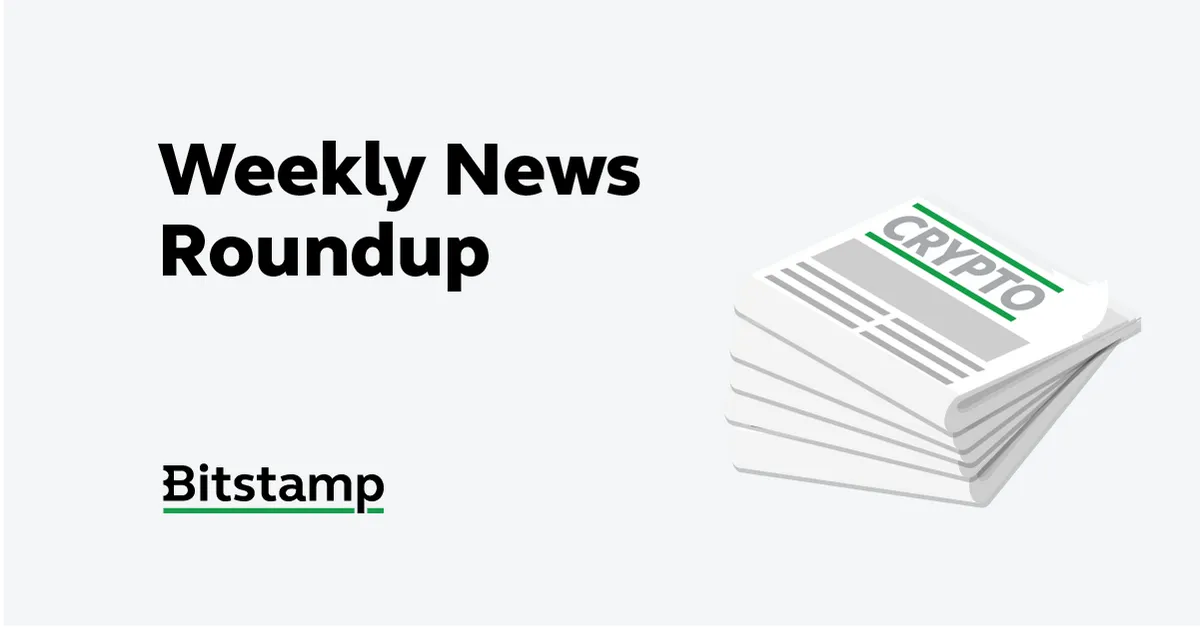 PayPal launches crypto services for UK customers
•       Beginning this week, residents of the United Kingdom will be able to buy, hold and sell cryptocurrencies through PayPal for the first time — marking a significant milestone for a company that began offering digital asset services less than a year ago.
•       The global payments provider announced that U.K. customers will have access to Bitcoin (BTC), Ether (ETH), Litecoin (LTC) and Bitcoin Cash (BCH) through PayPal's website and mobile app. The announcement marks the first expansion of PayPal's cryptocurrency services beyond the United States — a service that first launched in November of last year.
•       Jose Fernandez da Ponte, a senior executive for PayPal's crypto division, cited the "digitization of money" during the pandemic as one of the primary motivations for entering crypto in the first place. By offering its cryptocurrency services to U.K. residents, PayPal could play a role in increasing exposure to digital assets in the country. It's reported that, among all European countries, PayPal penetration is highest in the United Kingdom at over 2 million monthly active users.
https://cointelegraph.com/news/paypal-launches-crypto-services-for-uk-customers
23.08.2021
Worldwide crypto adoption jumps over 880%
•       The table below shows the top 20 countries in our 2021 Global Crypto Adoption Index, as well as their rankings in the three component metrics that make up the overall rankings.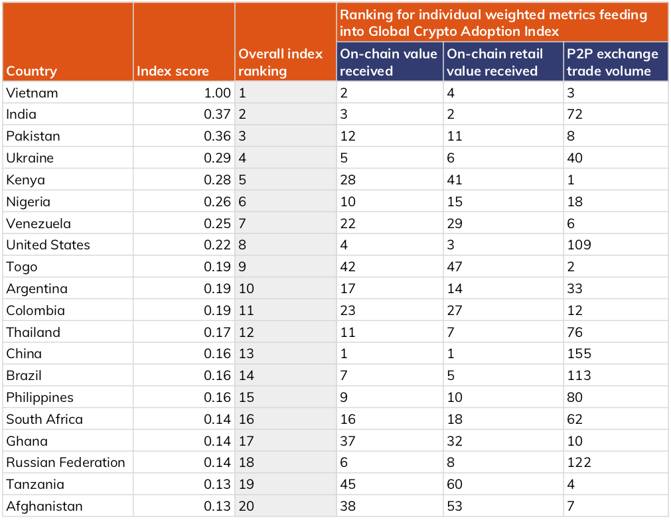 https://blog.chainalysis.com/reports/2021-global-crypto-adoption-index
18.08.2021
Global total value locked in DeFi reached $148 billion
•       Global total value locked in DeFi just reached $148 billion and is rapidly approaching new ATHs.
•       Ethereum, Terra, and Solana are leading the way, with the latter two printing new ATHs in recent days.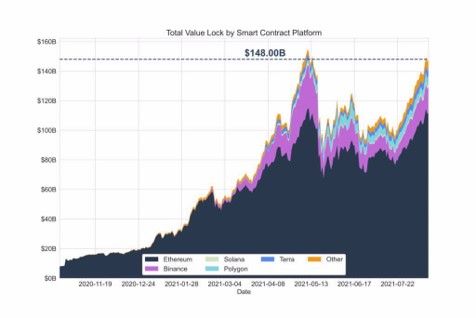 https://twitter.com/RyanWatkins_/status/1427411329975996417
17.08.2021
Wells Fargo, JP Morgan partner with NYDIG to launch bitcoin funds
•       Filings with the Securities and Exchange Commission on Thursday reveal that both Wells Fargo and JPMorgan are working with investment services company NYDIG to offer bitcoin investment exposure to their respective client bases.
•       Two of the notices name JP Morgan Securities as the recipient of the shares tied to the bitcoin fund. Another notice names Wells Fargo Clearing Services.
•       All three will offer "pooled investment fund interests" from private issuers that NYDIG has established to hold bitcoin.
•       The notices indicate that the partnered banks will receive placement and servicing fees for clients it refers to NYDIG. The filings don't show any sales having yet been made in connection with the funds.
•       NYDIG has $6 billion assets under custody and continues to expand. It announced a variety of new partnerships in Q2 of this year to enable ease of access to Bitcoin in the banking space. Meanwhile, J.P. Morgan has been on a blockchain hiring spree to fill positions in its Onyx unit, and it recently took steps to allow its wealth management clients to invest in crypto funds.
https://www.theblockcrypto.com/linked/115087/wells-fargo-jpmorgan-partner-with-nydig-to-launch-bitcoin-funds
19.08.2021
Bloomberg and Galaxy team up on decentralized finance index
•       Mike Novogratz's Galaxy Digital has teamed up once again with data and financial information giant Bloomberg to launch a new crypto index tied to decentralized finance (DeFi).
•       The new index, revealed Thursday, will track nine DeFi tokens to start, and will also serve as the basis for a new passively-managed fund by Galaxy. In 2018, Bloomberg and Galaxy launched the Bloomberg Crypto Index, comprised of the market's most liquid tokens including bitcoin and ether.
•       Indexes underpin financial products, such as an over-the-counter derivative or exchange-traded product. Both indexes are owned and administered by Bloomberg, which determines the product's constituent assets.
•       Assets in the index include Uniswap, Aave, Maker, Compound, Yearn, and Sushi. The new index joins a rival DeFi index operated by Bitwise which launched in February.
•       According to a press release, the coins in the DeFi index were "selected based on institutional trading and custody readiness in the United States as well as quality of pricing."
•       "Galaxy continues to pioneer inroads for institutions seeking exposure to the innovation happening within the crypto ecosystem," noted Galaxy's head of asset management Steve Kurz. "The blockchain-based infrastructure behind DeFi is maturing at an accelerating rate and clear examples of how this new technology can disrupt financial services are emerging in real-time. Our unique DeFi Index Fund provides investors with institutional-grade exposure to the future of financial services."
https://www.theblockcrypto.com/linked/115036/bloomberg-and-galaxy-team-up-on-decentralized-finance-index
19.08.2021