Weekly News Roundup – 22 Nov 2021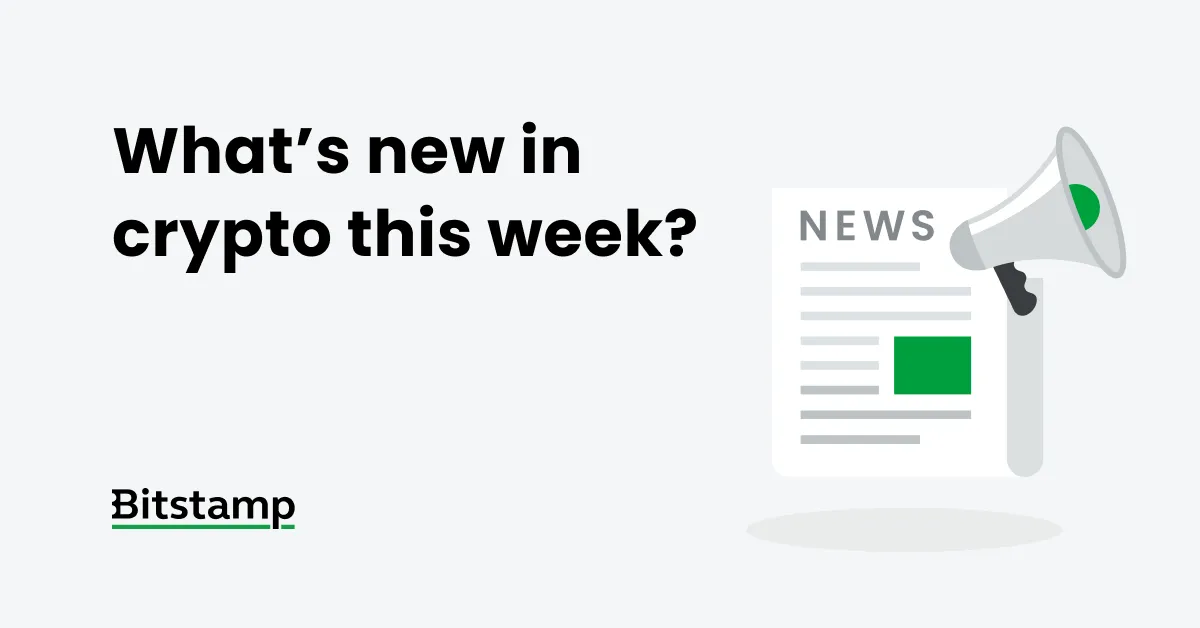 Citadel founder Kenneth Griffin beat crypto group in US Constitution copy auction report
The Wall Street Journal reported Friday that the winner of last night's chaotic auction for a rare copy of the U.S. Constitution, which spawned a week-long effort among a group of crypto enthusiasts to raise the millions of dollar needed to bid on it, was Citadel founder and CEO Kenneth Griffin.
Griffin's winning bid of $43.2 million was declared "record breaking" by Sotheby's on Thursday evening, beating out the representative for ConstitutionDAO, which raised more than $40 million for its own effort. The group is now in the process of moving to refund its donors.
Thursday night's auction and aftermath were notably chaotic, with the winner of the auction not immediately apparent at the time of its conclusion.
The publication reported that Griffin intends to lend his newly-won copy of the U.S. Constitution to an art museum based in Arkansas.
https://www.theblockcrypto.com/linked/124942/citadel-founder-kenneth-griffin-beat-crypto-group-in-us-constitution-copy-auction-report
19.11.2021
---
Rehabilitation plan for defunct bitcoin exchange Mt Gox is now finalized
The years-long slog by creditors of the defunct bitcoin exchange Mt Gox is nearing the end after a rehabilitation plan approved last month has been finalized.
The finalization was announced in a letter penned by Mt Gox trustee Nobuaki Kobayashi. Tuesday's announcement follows the approval by a "large majority" of creditors on October 20, according to the letter.
"The Rehabilitation Trustee would like to express sincere gratitude to all involved parties for their understanding and support, which led to the Rehabilitation Plan becoming final and binding. The Rehabilitation Trustee will then make repayments to rehabilitation creditors holding allowed rehabilitation claims in accordance with the Rehabilitation Plan," Kobayashi wrote. "An announcement will be made to rehabilitation creditors on the details of the specific timing, procedures, and amount of such repayments."
A rehabilitation plan was filed in Tokyo court nearly a year ago, as The Block previously reported.
The Mt Gox saga began in 2014 when the bitcoin exchange collapsed amid fraud and mismanagement allegations. Its CEO, Mark Karpeles, was accused of embezzlement and data falsification. Karpeles was ultimately found guilty of falsifying records and received a suspended prison sentence. Mt Gox declared bankruptcy after its collapse, later embarking on a civil rehabilitation process that now appears to be nearing its conclusion.
https://www.theblockcrypto.com/linked/124536/rehabilitation-plan-for-defunct-bitcoin-exchange-mt-gox-is-now-finalized
16.11.2021
---
Paradigm launches $2.5 billion venture fund for crypto companies
VC firm Paradigm has announced a new $2.5 billion venture fund for crypto companies and protocols. The fund will continue alongside its existing flagship fund.
"This new fund and its size are reflective of crypto being the most exciting frontier in technology," said Paradigm co-founders Matt Huang and Fred Ehrsam in a blog post. "Web3 applications have grown to reach tens of millions of users, yet are still a far cry from the billions of Web2 users. The journey is just beginning, and the potential of crypto has never been more clear."
CoinDesk first reported that this fund was in the works. In October, it said that Paradigm was looking to raise $1.5 billion, according to an investment deck.
In the same month, Paradigm also hired Matthew Mizbani from hedge fund Coatue Management as a partner, The Block reported. A source familiar with the matter said that Paradigm hired Mizbani for the new fund.
We have reached out to Paradigm for more information and will update this story should we hear back.
https://www.theblockcrypto.com/linked/124327/paradigm-launches-2-5-billion-venture-fund-for-crypto-companies
15.11.2021
---
Bitso and Circle work on crypto payments between Mexico and US
Bitso, a major Latin American cryptocurrency exchange, is collaborating with the USD Coin (USDC) stablecoin operator Circle to launch a new cross-border payment tool between Mexico and the United States.
Called Bitso Shift, the new tool uses cryptocurrency to enable low-cost and instant cross-border payments available 24/7, allowing users to instantly exchange between Mexican pesos and the United States dollar (USD)-backed stablecoins.
"Wire transfers to Bitso Shift are processed in twenty-four to forty-eight hours through fully regulated institutions," Bitso said in the announcement.
The new offering intends to unlock easier and more affordable access to the USD for individuals in Mexico while increasig the transparency of USD transactions.
According to the U.S. Department of Commerce's International Trade Administration, Mexican citizens who are non-account holders are allowed to deposit up to $300 daily, but no more than $1,500 per month. Account-holders can deposit no more than $4,000 monthly. At the same time, there are reportedly no regulations on the transfer of U.S. dollars into or out of Mexico.
"The opportunity for Circle and USDC to be part of making cross-border exchanges seamless between the U.S. and Mexico — the world's largest exchange corridor — is tremendous," Circle co-founder and CEO Jeremy Allaire said.
Founded in 2014, Bitso is one of the biggest cryptocurrency platforms in Latin America, backed by large crypto companies like the U.S. crypto exchange Coinbase and Ripple. Bitso is the core crypto service provider for El Salvador's official Bitcoin (BTC) wallet, known as Chivo. The exchange's user base almost tripled from 1 million in July 2020 to nearly 3 million users by September 2021.
https://cointelegraph.com/news/bitso-and-circle-work-on-crypto-payments-between-mexico-and-us
18.11.2021
---
DCG taps debt markets for $600 million through credit facility
Digital Currency Group (DCG) announced Thursday the completion of a $600 million debt capital deal led by private equity firm Eldridge.
According to a press release released on November 18, the deal, which provides DCG with a credit facility from which the firm can draw as needed, "enhances DCG's strategic, operational, and financial capabilities by reducing DCG's cost of capital and fueling the growth of its investment portfolio and wholly-owned subsidiaries," the company said.
Capital Group, Davidson Kempner Capital Management, and Francisco Partners participated in the deal.
DCG also plans to use the fresh capital influx to finance the growth of its investment portfolio as well as the company's wholly-owned subsidiaries. The crypto investment firm is the parent company of Grayscale Investments, the largest crypto asset manager with over $50 billion in assets under management.
Thursday's announcement marks the company's maiden foray into the debt capital market.
The debt capital deal comes barely a fortnight after the company secured a $10 billion valuation after conducting a secondary investment round that included backers like SoftBank Group.
https://www.theblockcrypto.com/linked/124777/dcg-taps-debt-markets-for-600-million-through-credit-facility
18.11.2021