Weekly News Roundup – 2 Aug 2021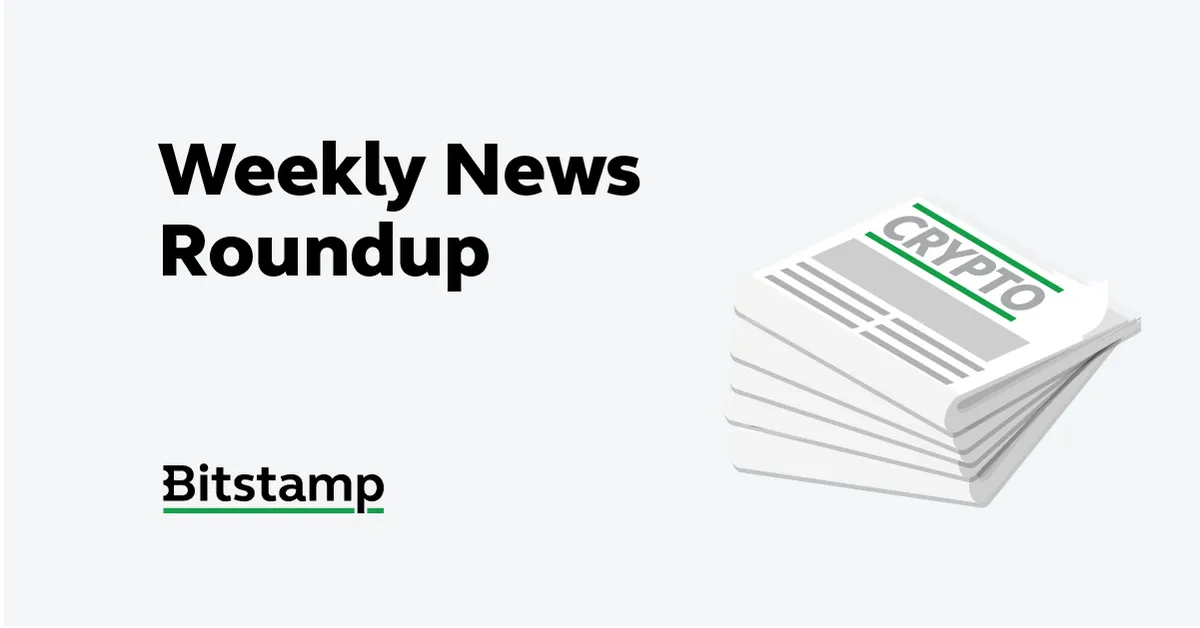 Crypto moves fast and it can be hard to keep up with all the developments. To help you stay on top of what's going on across the industry, we've created this overview of the key news from last week.
Paypal to expand Bitcoin buying to UK, wallet withdrawals in progress
PayPal president and CEO Dan Schulman has issued new details about the payment giant's Bitcoin and cryptocurrency services expansion.
Schulman hinted at the possibility of buy and sell functionality becoming available in the U.K. as soon as next month, a development that would find PayPal following through on promises issued as far back as February.
Although the call contained no mention of Bitcoin directly, Schulman said the company is adding functionality to its Venmo crypto services, which if launched in the U.K. could allow thousands to gain Bitcoin price exposure.
Still, Schulman was short in his remarks on the company's most-requested feature, the ability for users to make use of some of the Bitcoin protocol's most basic components, namely withdrawing Bitcoin to their own wallets.
https://bitcoinmagazine.com/business/bitcoin-buying-paypal-uk-q2-earnings-call
29.07.2021
The amount of global crypto users is rising rapidly
The number of global crypto users reached 221 million in June 2021.
It only took four months to double the global crypto population from 100 million to 200 million. In comparison, it took nine months to reach 100 million from 65 million.
Although Bitcoin drove growth in January and February, altcoin adoption in May led to a massive surge in crypto users, from 143 million at the end of April to 221 million in June.
Altcoin adoption was likely spurred by the influx of new users who were interested in tokens like Shiba Token (SHIB) and Dogecoin (DOGE), among others.
https://blog.crypto.com/global-crypto-users-over-200-million/
https://crypto.com/images/202107_DataReport_OnChain_Market_Sizing.pdf
29.07.2021
Goldman Sachs files with SEC to create a 'DeFi and Blockchain Equity ETF'
Wall Street megabank is planning to create an exchange-traded fund tied to the performance of companies that are working on blockchain technology and the digitization of finance, according to a Monday filing with the Securities and Exchange Commission.
The fund "seeks to provide investment results that closely correspond, before fees and expenses, to the performance of the Solactive Decentralized Finance and Blockchain Index (the "Index")." What that index is comprised of is unclear; an index with that name is not included on Solactive's list of active indices. However, Solactive maintains an array of indices related to cryptocurrencies and blockchain.
"The Index is designed to deliver exposure to companies that are aligned with two key themes, the implementation of Blockchain Technology and the Digitalization of Finance (the "Themes")," per the filing.
"The eligible universe of stocks is comprised of common equity securities, including depositary receipts, of companies located across developed and emerging markets worldwide, listed and traded on major exchanges in certain developed markets.
https://www.theblockcrypto.com/linked/112560/goldman-sachs-files-with-sec-to-create-a-defi-and-blockchain-equity-etf
26.07.2021
Crypto deals attract bigger players who push up prices
Fundraising by cryptocurrency companies has seen a rapid rise in valuations as large investors push up prices, according to professional services firm PwC.
Boutique firms and family offices are being elbowed out by big venture-capital names, private equity players and even some pension funds, PwC's Henri Arslanian said in a phone interview Thursday. Smaller venture capital firms are unhappy, he added.
Crypto deals have heated up in recent months after gains in digital currencies and as investors debate the future of the asset class. Crypto M&A was about $3 billion in 2020 and a similar amount was probably raised in the last two to three months alone, Arslanian said.
Challenges include how to discount for regulatory risk in such a new area and how to assess the valuation of businesses where many are only a few months or years old, Arslanian said. Another issue is lack of suitable assets to invest in, given many firms aren't that big or well-developed yet.
"If your minimum ticket size is around $50 million, there aren't that many companies that have that status yet," he said. "If you're a large pension fund and you decided to make a crypto allocation, there are no more than two dozen companies around the world that are investable, looking for capital and could absorb $100 million."
https://www.bloomberg.com/news/articles/2021-07-30/crypto-deals-attract-bigger-players-who-push-up-prices-pwc-says
30.07.2021
State Street to offer crypto services to Private-Fund clients
State Street Corp. is set to offer cryptocurrency reporting, reconciliation and processing services to its private-fund clients—the latest sign that digital assets are gaining acceptance on Wall Street.
The firm is partnering with Lukka Inc., a provider of middle- and back-office crypto software, for the fund-administration services. Lukka also will provide State Street's private-fund clients with data to support valuation services, Lukka spokesman Brian Brown said. Boston-based State Street is one of the world's largest custodians, with $42.6 trillion in assets either under custody or administration.
Wall Street began experimenting with blockchain about five years ago, with banks including JPMorgan Chase & Co., Goldman Sachs Group Inc. and Bank of New York Mellon Corp. and the crypto unit of Fidelity Investments all offering clients various digital-asset services. Startup Paxos Trust Co. is using blockchain technology to settle some equity trades in near-real time, while Arca is offering digital shares in a U.S. Treasury fund, showing that distributed-ledger technology can help streamline finance.
As cryptocurrencies and decentralized finance gain mainstream acceptance, money has been pouring into the space to fund startups and new ways of conducting financial transactions. Last month, State Street created a new division, State Street Digital to expand the firm's services for crypto, central bank digital currencies, blockchain and the tokenization of securities.
"The growth in popularity of digital assets is showing no signs of a slowdown and State Street Digital is committed to continuing to build out the necessary infrastructure to further develop our digital assets servicing models to help meet our clients' growing demands," Chakar said in the statement.
https://www.bloomberg.com/news/articles/2021-07-29/state-street-to-offer-crypto-services-to-private-fund-clients
29.07.2021