Weekly News Roundup – 17 Jan 2022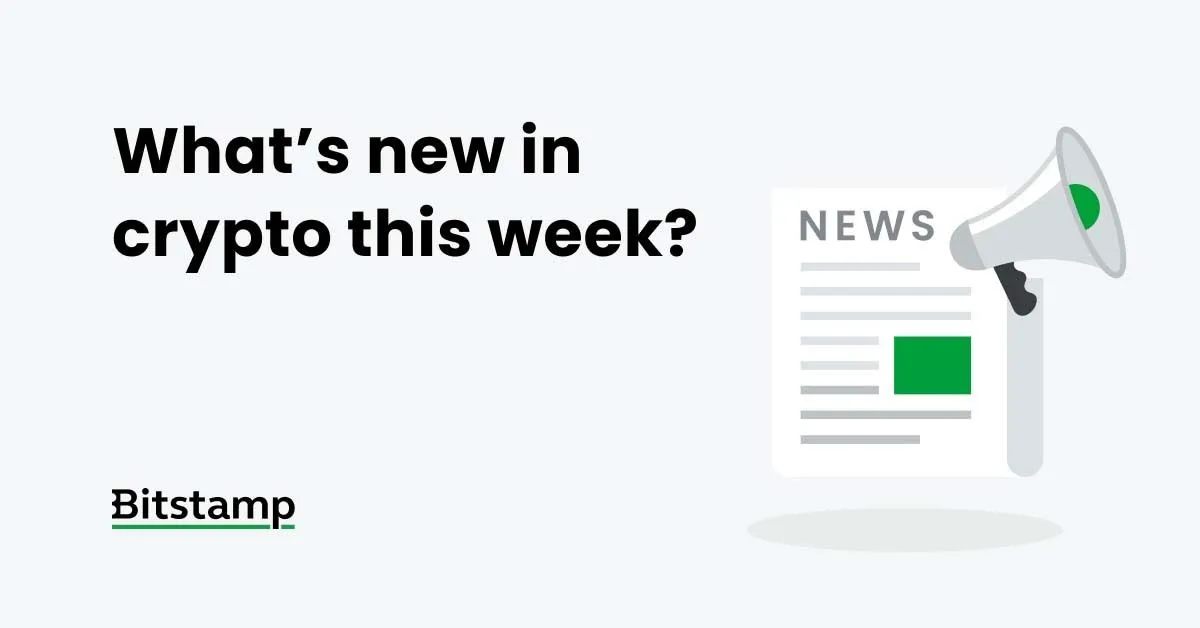 Crypto funds outperformed traditional hedge funds and digital asset benchmarks
A big rally in stocks over the course of 2021 did not translate into outsized returns at some of the world's largest hedge funds. But their crypto counterparts were able to produce returns that beat both stock and digital asset indexes.
In aggregate, hedge funds eked out a return of just over 10% last year, underperforming the S&P 500 index's return of 26.9% as well as the aggregate performance of hedge funds in 2020. The lagging results of hedge fund managers are tied to their underexposure to big tech names like Apple and car-maker Tesla, which clocked in eye-watering returns in 2021.
Even top hedge funds like Ken Griffin's Citadel performed on par with the broader market. Citadel delivered a 26% return for 2021, according to Bloomberg News.
It's a different story for crypto funds, according to data provided by Hedge Fund Research. The firm's crypto index suggests crypto hedge funds returned, on average, 214% in 2021. Aside from the 2017 boom cycle, that represents the best performance for crypto hedge funds since the firm started tracking this particular subset in 2015.
The performance is not only strong relative to their equity brethren, but is also strong relative to some accepted benchmarks. Bitcoin returned 48.5% over the course of 2021. The Bloomberg Galaxy Crypto Index posted a return of 153.39%. TCAP - a cryptocurrency that leverages oracles to track the entire market - gained 185% in 2021.
Still, cryptos like ether outperformed funds, with the native asset of the second-largest network by market capitalization clocking in a return of more than 400% in 2021.
According to Jeff Dorman, the chief investment officer at crypto investment management firm Arca most Wall Street institutions are focused entirely on bitcoin and ether, leaving opportunities among the mid-cap tokens available for crypto funds.
https://www.theblockcrypto.com/post/129806/crypto-funds-outperformed-traditional-hedge-funds-and-digital-asset-benchmarks
11.01.2022
---
Ray Dalio: Allocating up to 2% of your portfolio to bitcoin is reasonable
According to billionaire investor Ray Dalio, it's reasonable for everyday investors to hold a small amount of bitcoin, the largest cryptocurrency by market value.
So how much exactly? On a recent episode of the We Study Billionaires podcast, Dalio was asked by co-host William Green whether allocating 1% to 2% of one's portfolio to bitcoin was reasonable. "I think that's right," Dalio replied. Dalio owns "a little bit" of bitcoin himself, he previously disclosed.
Dalio acknowledges that bitcoin has "pros and cons": Though it has become prominent, he told Green he has concerns about the government outlawing the cryptocurrency and about its use in ransomware attacks. That's in part why his stance on the cryptocurrency isn't "black and white," Dalio said.
Dalio also touched on the fact that bitcoin is seen as a digital gold and hedge against inflation by its supporters. He said it can be compared to gold, because, by design, there is a limited supply of bitcoin.
"I think over time, inflation-hedge assets are probably likely to do better," Dalio told Green. "That's why I'm not favorable to cash and those types of things."
Diversification is extremely important, Dalio told Green. But even when it comes to bitcoin, "one wonders, when does somebody take the money they made in bitcoin and then diversify that? There are other things that are developing, not only other coins, but nonfungible tokens and other things that become popular with that crowd. Does that diversify [bitcoin]?" Nonetheless, as Dalio said in December, bitcoin "has some merit as a small portion of a portfolio."
https://www.cnbc.com/2022/01/05/ray-dalio-allocating-2percent-of-portfolio-to-bitcoin-is-reasonable.html
05.01.2022
---
Paradigm, Sequoia to Invest $1.15B in Citadel Securities
The move brings Ken Griffin's Citadel closer to the world of crypto. Venture capital firms Paradigm Capital and Sequoia Capital have agreed to invest $1.15 billion in electronic trading giant Citadel Securities, Citadel announced on Tuesday.
The move brings Citadel Securities closer to crypto, as Paradigm focuses on investing in crypto and Web 3-related firms. Pardigm was co-founded by Fred Ehrsam, a co-founder of Coinbase, and Matt Huang, who previously led crypto investments at Sequoia.
"We look forward to partnering with the Citadel Securities team as they extend their technology and expertise to even more markets and asset classes, including crypto," Huang said in a statement.
Citadel Securities, a sister company to the hedge fund behemoth Citadel founded by billionaire Ken Griffin, was founded in 2002 and now handles about 27% of the shares that are traded in the U.S. stock market each day, according to its website. Griffin is chairman of Citadel Securities.
A large part of that volume comes from processing trades for online brokerages such as Robinhood, according to the Wall Street Journal, which first reported news of the investment. Citadel Securities has thus far avoided trading cryptocurrencies because of what Griffin has called regulatory uncertainties around them, according to a recent Reuters report. The investment values Citadel Securities at roughly $22 billion. Following the funding round, Sequoia partner Alfred Lin will join the Citadel Securities board of directors.
Griffin was the winning bidder in a recent Sotheby's auction for a rare copy of the U.S. Constitution, beating out the ConstitutionDAO group. Griffin reportedly intends to donate the document to a museum.
https://www.coindesk.com/business/2022/01/11/paradigm-sequoia-to-invest-115b-in-citadel-securities-bringing-trading-firm-closer-to-crypto/
11.01.2022
---
Crypto bank SEBA raises $120 million in Series C funding
SEBA — the Swiss regulated crypto bank founded by former UBS employees — has raised 110 million Swiss francs (around $120 million) in a Series C funding round.
The round was co-led by a consortium of three investment firms — Altive, Ordway Selections, and Summer Capital — and DeFi Technologies. Alameda Research and SEBA's existing investor Julius Baer, a Swiss private bank, also participated in the round, among other investors.
The fresh capital will help SEBA expand internationally, increase its headcount and launch new products and services, the bank's CEO Guido Buehler told The Block in an interview. Buehler was formerly the head of asset servicing at UBS Wealth Management and founded SEBA in 2017 with Andreas Amschwand, former global head of foreign exchange at UBS, who left SEBA as its chairman in 2020.
SEBA is currently present in over 25 markets, and it is looking to expand in the UAE, Hong Kong, and Singapore. As for headcount expansion plans, Buehler said the bank looks to double its current team size of over 100 in the next 12 to 18 months.
SEBA is an institutional-focused crypto bank providing services such as custody, trading, lending, and investment management. Buehler said the bank is also exploring opportunities in the NFT market, such as lending and custody services, and the DeFi market, such as providing access to permissioned pools.
Earlier this month, SEBA was whitelisted by Fireblocks to participate in Aave's permissioned protocol Arc. Now the bank is looking to be a whitelister of Aave Arc to onboard its customers.
Buehler also declined to share SEBA's valuation. Last week, SEBA rival Sygnum raised $90 million in a Series B funding round at a post-money valuation of $800 million.
https://www.theblockcrypto.com/post/130055/crypto-bank-seba-raises-120-million-series-c-funding
12.01.2022
---
Tesla launches Dogecoin payments for merch but there is a catch
Tesla CEO Elon Musk announced that Tesla now accepts Dogecoin (DOGE) as payment for the company's merchandise. DOGE-eligible products in the Tesla store can be purchased by sending DOGE to Tesla's Dogecoin wallet.
While it's accepting DOGE, the firm also clarified that they are not taking any other crypto. The company states that it cannot detect other assets but DOGE on its website. The business tells customers that "non-Dogecoin digital assets sent to Tesla will not be returned to the purchaser."
Additionally, items purchased with DOGE "cannot be returned, exchanged or canceled." Tesla considers all sales made through DOGE as final.
Dogecoin creator Billy Markus instantly replied to the announcement, rallying the Dogecoin community. "Alright Dogecoin community, you know what to do," Markus tweeted.
A month ago, Tesla confirmed that they will start accepting DOGE for merch. The announcement resulted in a 25% price increase for the meme coin at the time. Today, just a few hours after implementing DOGE payments, the asset's price shows an 18.63% gain.
Back in December, the billionaire expressed his thoughts about DOGE comparing it to Bitcoin. According to Musk, "even though it was created as a silly joke, Dogecoin is better suited for transactions." He stated that DOGE is slightly inflationary, and this encourages people to spend it rather than using it as a store of value.
Meanwhile, Tesla may not be the only company to start implementing crypto payments this year. A survey conducted by Visa shows that small and mid-sized firms are also set to adopt crypto payments in 2022.
https://cointelegraph.com/news/tesla-launches-dogecoin-payments-for-merch-but-there-is-a-catch
14.01.2022
---
Swiss central bank trials wholesale CBDC with BIS and commercial lenders
The Swiss National Bank (SNB) has successfully tested the integration of a wholesale central bank digital currency (CBDC) settlement with commercial banks.
According to an announcement by the Bank for International Settlements (BIS) on Thursday, the successful trial was a major part of the second phase of Project Helvetia that aims to integrate tokenized financial assets with mainstream markets.
The BIS joined five commercial banks — Goldman Sachs, Credit Suisse, Citi, UBS, and Hypothekarbank Lenzburg — as well as the Swiss stock exchange platform SIX to carry out the test. In December 2020, the SNB stated plans to expand its digital currency trials to include commercial lenders.
The trial test which took place in Q4 2021 involved issuance, redemption, and the use of CBDCs for securities settlements both within and outside Switzerland. "A wholesale central bank digital currency (wCBDC) can be integrated with existing core banking systems and processes of commercial and central banks," the BIS report stated.
Despite the success of the trial phase, the SNB has maintained that Project Helvetia is only an experimental study and that the work done is not an indication of the central bank's plans to float a wholesale CBDC.
Several central banks are currently studying or testing retail and wholesale CBDCs with global financial bodies like the BIS advocating for state-backed digital currencies as opposed to cryptocurrencies and privately-issued stablecoins.
https://www.theblockcrypto.com/linked/130191/swiss-central-bank-trials-wholesale-cbdc-with-bis-and-commercial-lenders
13.01.2022
---
Tether freezes $160M of USDT stablecoin on Ethereum blockchain
Stablecoin issuer Tether froze three Ethereum addresses on Thursday, holding over $160 million worth of USDT, according to data from Etherscan.
The three accounts will now not be able to move funds.
In total, Tether has blacklisted 563 addresses on the Ethereum blockchain since November 2017, according to the Bloxy block explorer.
Tether has said in the past that it regularly works with regulators to supervise suspicious accounts.
An address with over $1 million in USDT was frozen in late December.
Tether, which issues tokens on several blockchains, began blacklisting addresses following a November 2017 breach in which the firm said $30 million of USDT was stolen.
"Today, Tether has frozen three addresses on the Ethereum blockchain containing $160m USDt upon a request from law enforcement. At the moment we are unable to disclose any further details," a Tether spokesperson wrote in an email.
https://www.coindesk.com/markets/2022/01/13/tether-freezes-160m-of-usdt-stablecoin-on-ethereum-blockchain/
13.01.2022