We continue our global expansion with new Amsterdam office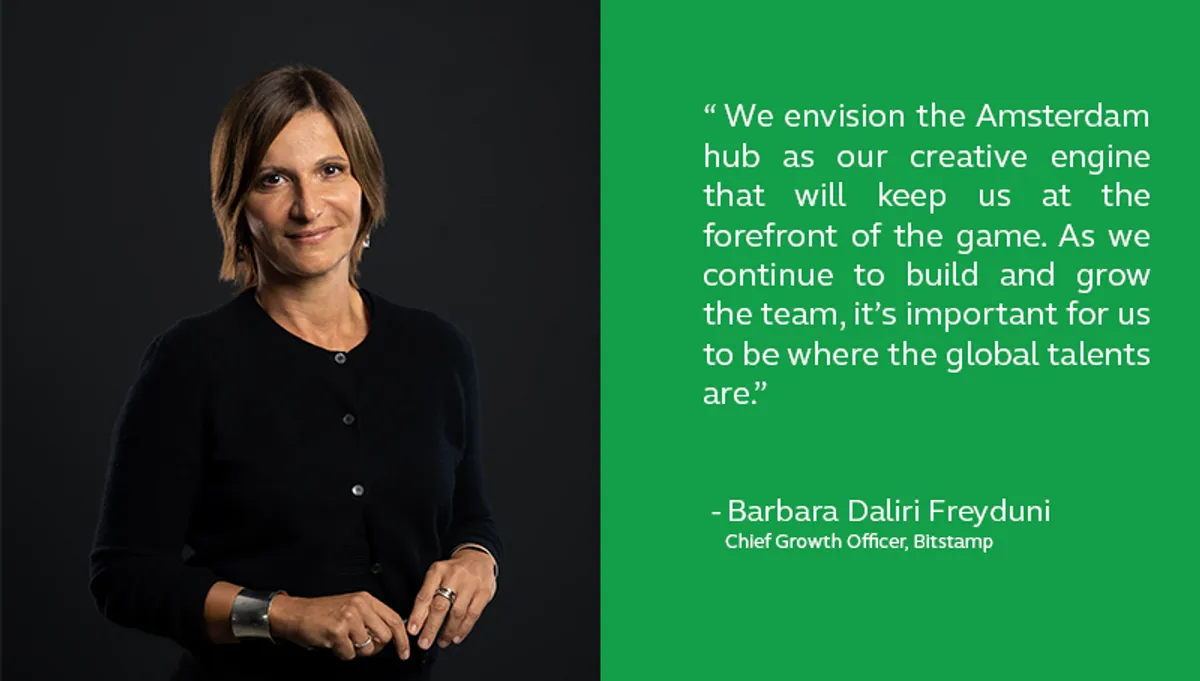 We are excited to announce our new office in Amsterdam, the world's capital of green finance … and tulips!
We at Bitstamp are always looking for growth opportunities, that is why we are thrilled to announce that we are increasing our global footprint by opening our new office in Amsterdam. Not only is Amsterdam a beautiful and historical city, it's also one of the fastest-growing tech markets in Europe. It's just a place to be, and we – being the longest running cryptocurrency exchange in the world – just have a nose for these things.
As our fifth global base, the Amsterdam Hub will focus on growth marketing as we've witnessed our volume rate more than triple over the course of 2021. With this, we will be able to expand our services to both retail and institutional users across Europe.
In the last year, we have almost doubled our headcount. We have more than 500 employees and expect to reach 700 by the end of the year, which is a testament to our accelerating growth in 2021 and to our reputation as one of the most trustworthy and reliable cryptoverse platforms.
Julian Sawyer, our CEO, added: "As part of our global expansion and our commitment to provide the best service to our clients all around the globe, we want to establish ourselves in one of Europe's most innovative, competitive and culturally diverse markets. We believe that building a team with best-in-class talents will accelerate our capacities to achieve our commitment to our clients and our business partners, as well as support our fast-paced growth. Putting our employees and customers first is at the heart of everything we do."
Barbara Daliri Freyduni, our Chief Growth Officer, said: "We will have Amsterdam as one of our global hubs for growth marketing to keep us at the forefront of the game. Not only is Amsterdam a fantastic city to live and work in but it has also become a leading hub for technology and innovation in Europe. As we continue to build and grow the team, it's important for us to be where the global talents are."