Want to transfer funds to your Bitstamp account in a jiffy? Try Instant SEPA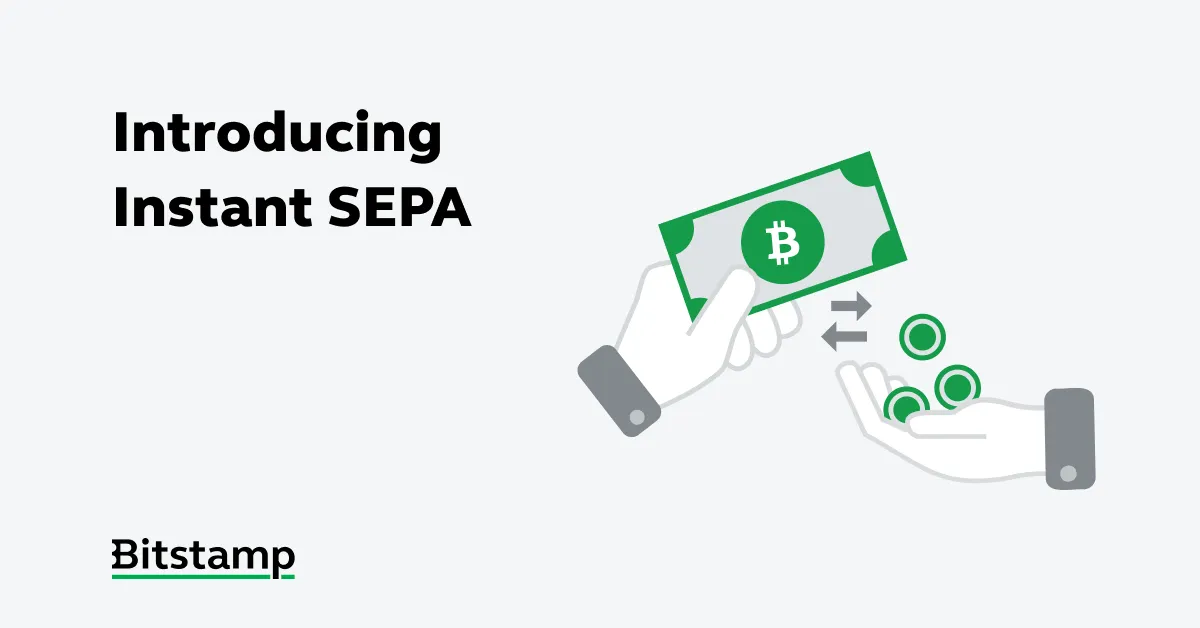 A while back, we've introduced Instant SEPA payments, enabling you to transfer money to your account in a blink of an eye. We're talking minutes. It offers a worthwhile alternative to all who don't have or for any reason don't want to use a credit card.
---
Instant SEPA payments are now available in France, The Netherlands and Italy too!
---
Usually, SEPA payments can take up to a couple of days to go through, but now with Instant SEPA you can transfer money anytime, in mere moments. During the holiday or over the weekend? Sure, it doesn't matter, it's completely 24/7. The funds will be deposited to your Bitstamp account in a matter of minutes, and you'll be ready for that sweet spot when it's time to invest.
Instant SEPA transfers funds incomparably faster than ordinary SEPA. It's possible if both the sender's and the receiver's banks are connected to the SEPA Instant scheme. You can use it if you've verified an account on Bitstamp with one of the following as your country of residence:
Estonia
Finland
France
Germany
The Netherlands
Italy
Lithuania
Luxembourg
Spain
Your bank also needs to be part of the Instant SEPA network. You can find the list of all the banks that support Instant SEPA here.
We'll keep adding support for more countries in the eurozone, so make sure you're up-to-date by regularly checking our Twitter.
Please note that the first time you deposit from your bank account, using either regular or Instant SEPA, it may take up to a couple of hours. After that, all further deposits using Instant SEPA should be completed in just a few moments.
It's very straight-forward, but if you want to learn more about how to transfer funds to your account using Instant SEPA, read our FAQ.
Instant SEPA just made our lives a whole lot easier, why not give it a go yourself?