Transfer bitcoins to and from your TREZOR
Dear Bitstamp customers,
Bitstamp integrated TREZOR - the hardware Bitcoin Wallet, and we wish to celebrate this event with a weekly giweaway draw!
Bitstamp is happy to announce the integration of TREZOR. Bitstamp's interface enables simple transfers of your bitcoins to and from your TREZOR wallet with only a few clicks.
With a new integration of the hardware bitcoin wallet, Bitstamp makes its marketplace more accessible to different customers' demands and is expanding options for better security of users without any expense of friendly user experience.
How to use TREZOR with Bitstamp?
Bitstamp developers have made the integration of TREZOR as simple as possible. You can store your funds straight in your hardware wallet on TREZOR without having to leave the Bitstamp website. Embedded TREZOR accounts allow you to withdraw acquired BTC to the safety of your TREZOR device, with the convenience of only a few clicks:
https://www.bitstamp.net/account/deposit/bitcoin/hw-wallet/
.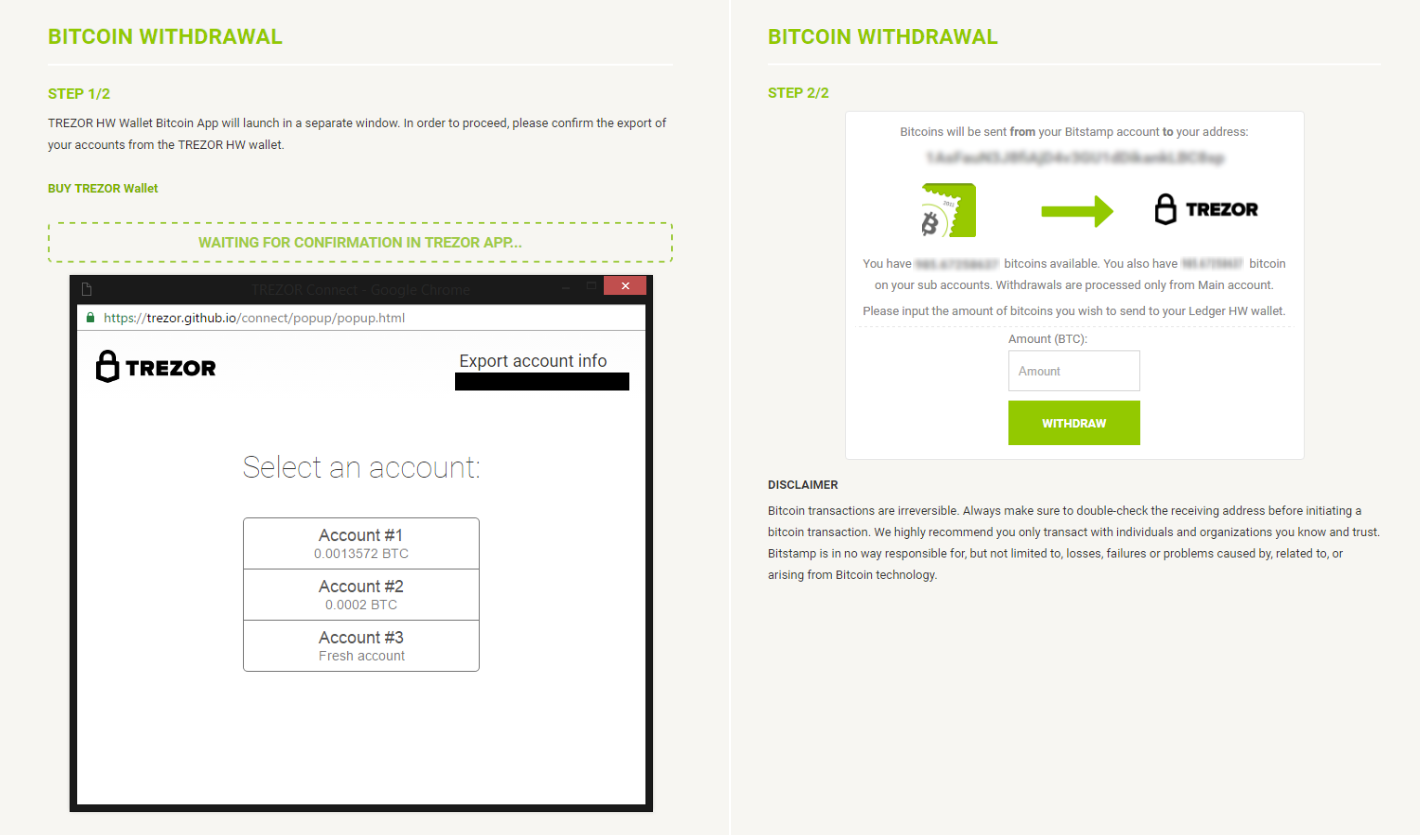 Weekly draw — Free TREZOR
In order to celebrate the integration and as an additional perk for you, we have prepared a giveaway draw for all active Bitstamp users! On a weekly basis Bitstamp will randomly select a user that made at least one trade, and SatoshiLabs will send him a TREZOR for free!
If you wish to participate, simply make one active trade in the week preceding the draw and hope for the best. Every Wednesday, starting on October 26th, one lucky winner will be chosen. You can be the winner of the first week by making a trade between 19th October and 25th October. Draws will continue to take place until the end of the year. In case you win the prize, you will be informed accordingly by Bitstamp and SatoshiLabs.
About TREZOR:
TREZOR is a hardware bitcoin wallet developed by SatoshiLabs. It enhances an isolated environment for offline transaction signing, and by using a small display you can visually verify the transaction contents. TREZOR focuses on user experience while preserving the top security bitcoin provides.
TREZOR is Windows, OS X and Linux friendly. All you need to do is to connect your TREZOR to the computer and follow the instructions. There are only two buttons, to confirm or to deny the action, so using TREZOR is as easy and as intuitive as it can be. Users can create a backup of the whole TREZOR by recording the seed on a small piece of paper, and use this backup to regain access to all their coins in case of disaster.
You can get your Trezor
here
. For additional information, please contact our support team at
support@bitstamp.net
.
Best,
The Bitstamp Team