Thomas Hook joins Bitstamp as U.S. Chief Compliance Officer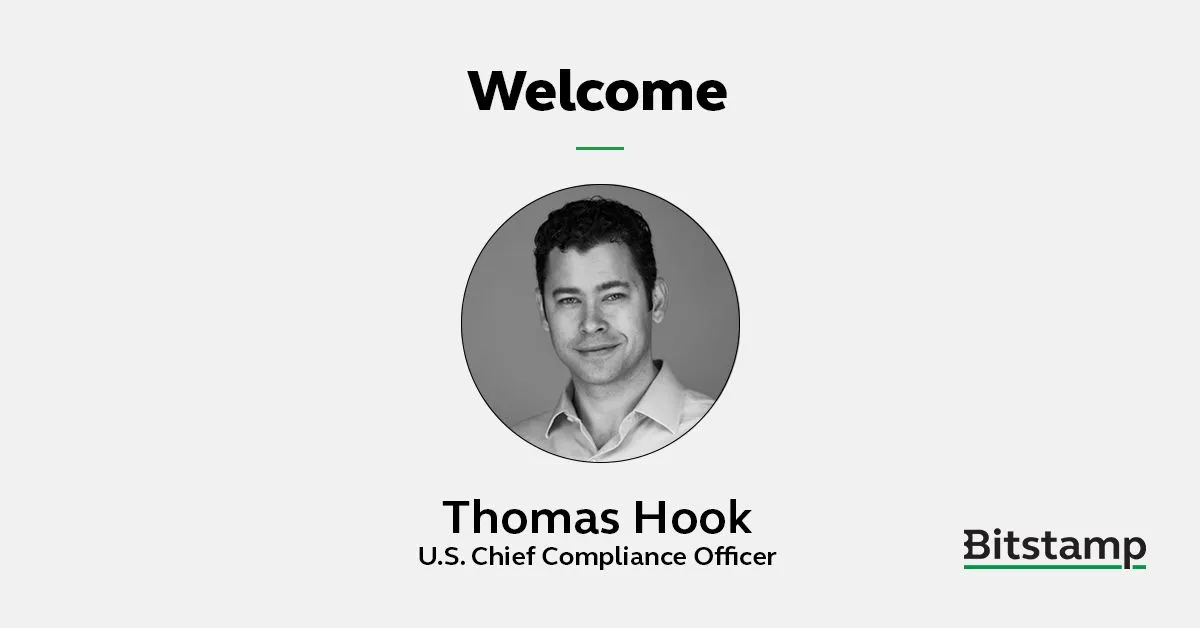 We're excited to welcome Thomas Hook as our U.S. Chief Compliance Officer. His appointment is a key part part of our strategic plan for continued growth and development.
Thomas will be responsible for working closely with regulators and maintaining Bitstamp's high level of compliance amidst the evolving regulatory landscape around digital assets. He has extensive risk and compliance experience, specializing in anti-money laundering (AML) and sanctions compliance in both traditional financial and digital asset institutions.
Thomas was formerly the vice president of risk and compliance at BlueSnap, where he was responsible for oversight of the risk and compliance programs, globally. Prior to this role, Thomas headed AML and sanctions compliance at Circle, overseeing the global compliance and controls program across all their products. He started his career as an assistant district attorney in the Cybercrime and Identity Theft Unit in Manhattan.
"Since its founding, Bitstamp has taken a compliance-first approach and Thomas joining our team is an essential part of continuing that mission," said Julian Sawyer, CEO of Bitstamp. "The US regulatory framework is changing at a rapid pace and given the global fight against money laundering, Bitstamp has a fundamental role to play as we continue to be a driving force in compliance – this appointment reflects our commitment."
Thomas elaborated, "A compliance first culture is critical in today's financial services businesses and none more so than in crypto exchanges. AML/KYC and the implementation of the controls needed continue to evolve – Bitstamp understands this and invests in this."
We have an aggressive plan for growth in the U.S. and globally. Thomas is one of many new roles Bitstamp will be adding this year as the team doubles our U.S. headcount. In the U.S. alone, Bitstamp has seen a 570% increase in new customers and 281% increase in assets under management in the first half of 2021.
To join Thomas and the rest of our team across Europe, US and Asia, visit our careers page.