The Bitcoin 2022 Conference in one word: Electric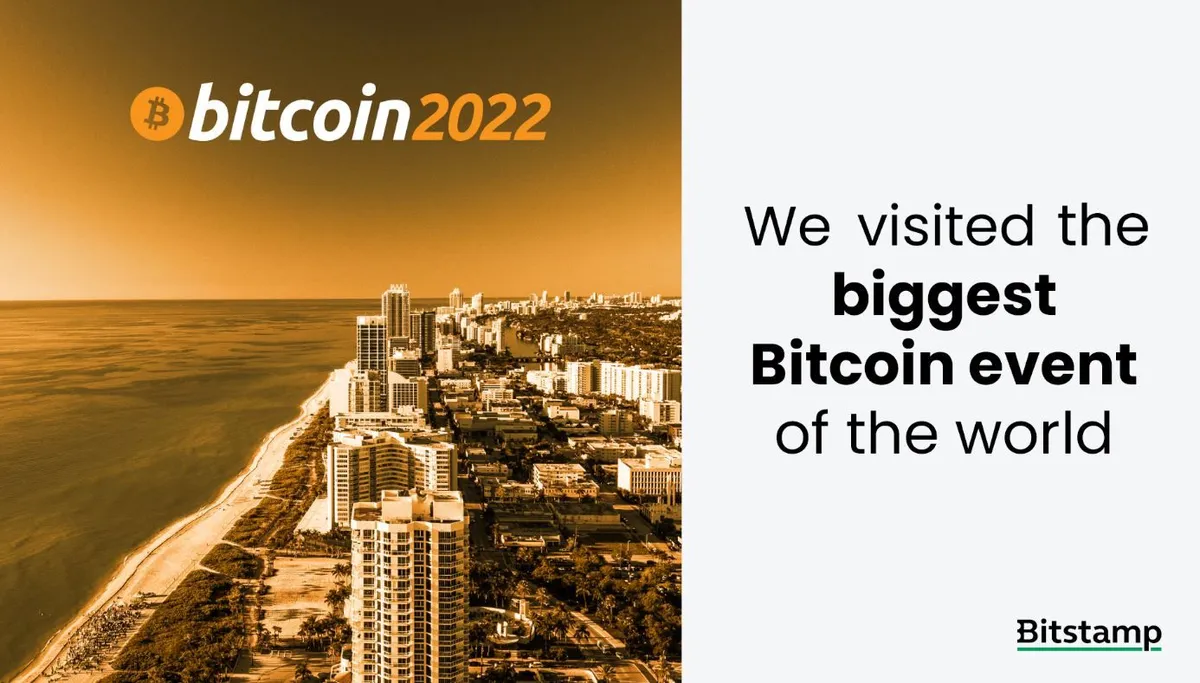 The largest bitcoin conference in the world took place earlier this month in Miami Beach, Florida—the Bitstamp team was there, seeing old friends and making new ones while absorbing sunny vibes.
Our own Bobby Zagotta, CEO of Bitstamp USA, spoke to a standing-room only audience from the Markets That Never Sleep panel, alongside Kanav Kariya, president of Jump Crypto, Evgeny Gaevoy, CEO of Wintermute, and James Putra, Head of Product for TradeStation. The conversation touched on:
The unique, round-the-clock needs of customers in the crypto markets
Shifting TradFi mindsets to embrace the always-on reality of crypto markets
Meeting customers where they are with an inclusive mindset to make crypto accessible to more people
Listening to customers and innovating based on what they tell us, whether they're OGs or the next billion users
Investing in the next wave of infrastructure to support the long-term vision of crypto
Modeling a web3 mentality, including connecting with customers via the chat apps they prefer
Catch the replay:
At our booth, people came by and shared with us how they engage in the space. Many customers told us they've been using Bitstamp since the early 2010's!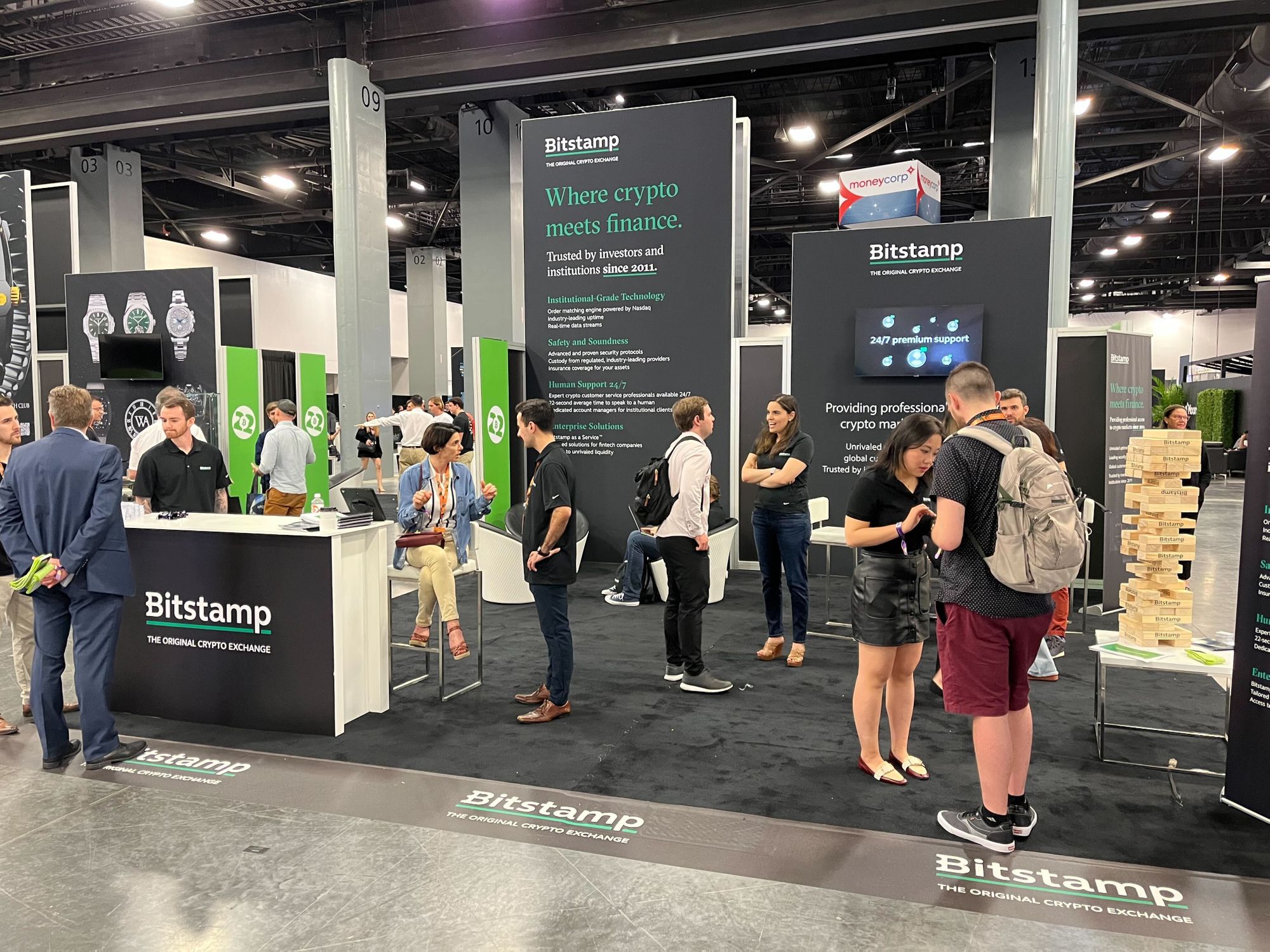 To be there in person was to experience the magic and energy—electric is a word that came to mind for Bobby when asked by Bloomberg about it—of what we're all building every day.
Shout out to a great team effort from Bitstamp along with the community of customers that made the event extra electric.
Follow Bobby, Bitstamp USA CEO, and Julian Sawyer, Bitstamp CEO, on Twitter for more insights.