Sub Accounts now available on Bitstamp
Dear Bitstamp clients,
we are pleased to announce that Bitstamp now supports Sub Accounts. This new feature allows Bitstamp clients to create custom named Sub Accounts and enables simpler portfolio overview.
To create a Sub Account:
1. Choose Sub Accounts in the left side menu and click New Sub Account,
2. Enter a name for your Sub Account in the provided field,
3. Finish creating a new Sub Account by clicking on the Create Sub Account button.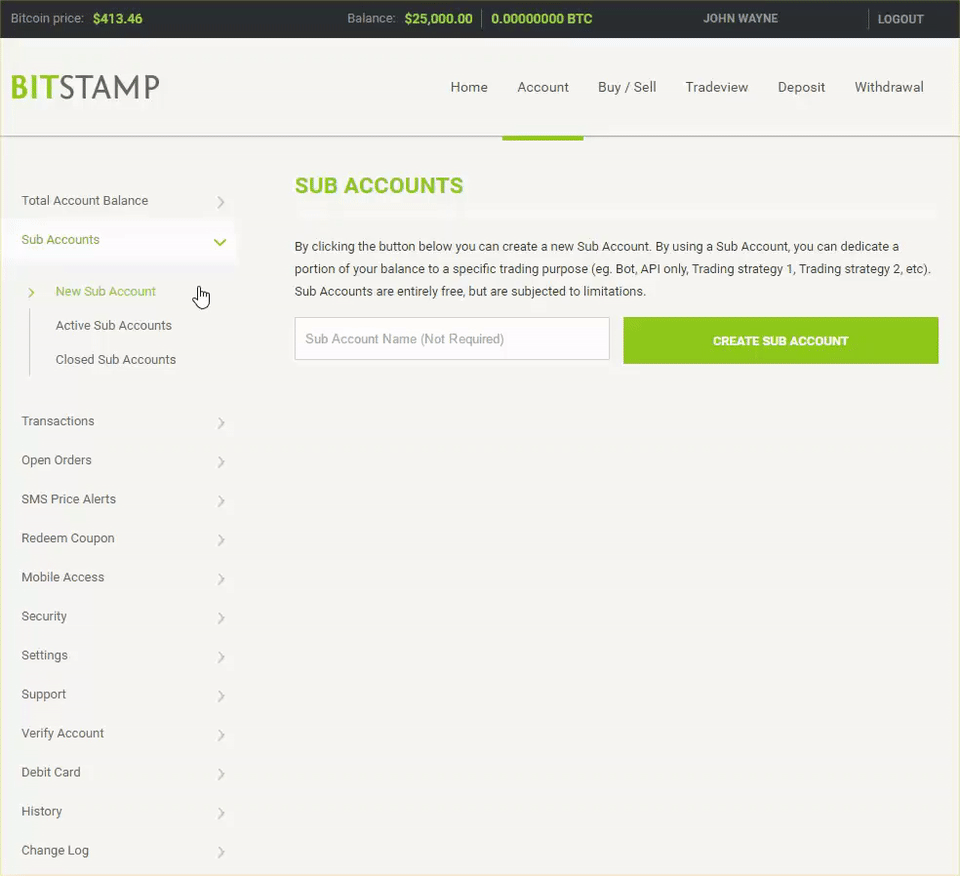 Once you have created a new Sub Account, you are able to transfer funds to it. Please note that only transfers between Main account and Sub Accounts are possible.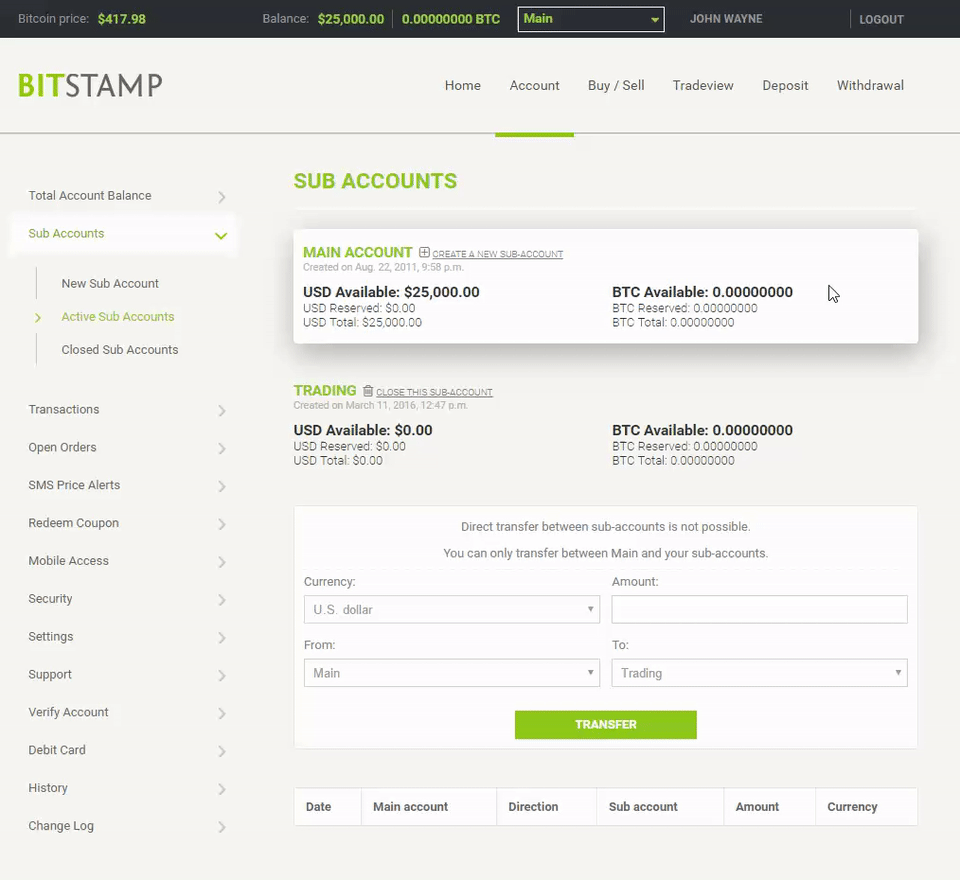 To begin trading on your Sub Account, go to the top of the screen and open the drop down menu to select the desired Sub Account you wish to use.
To transfer funds back from your Sub Account to your Main account, go to Active Sub Accounts page and make a transfer.
Transfers between Main and Sub Accounts are free of charge!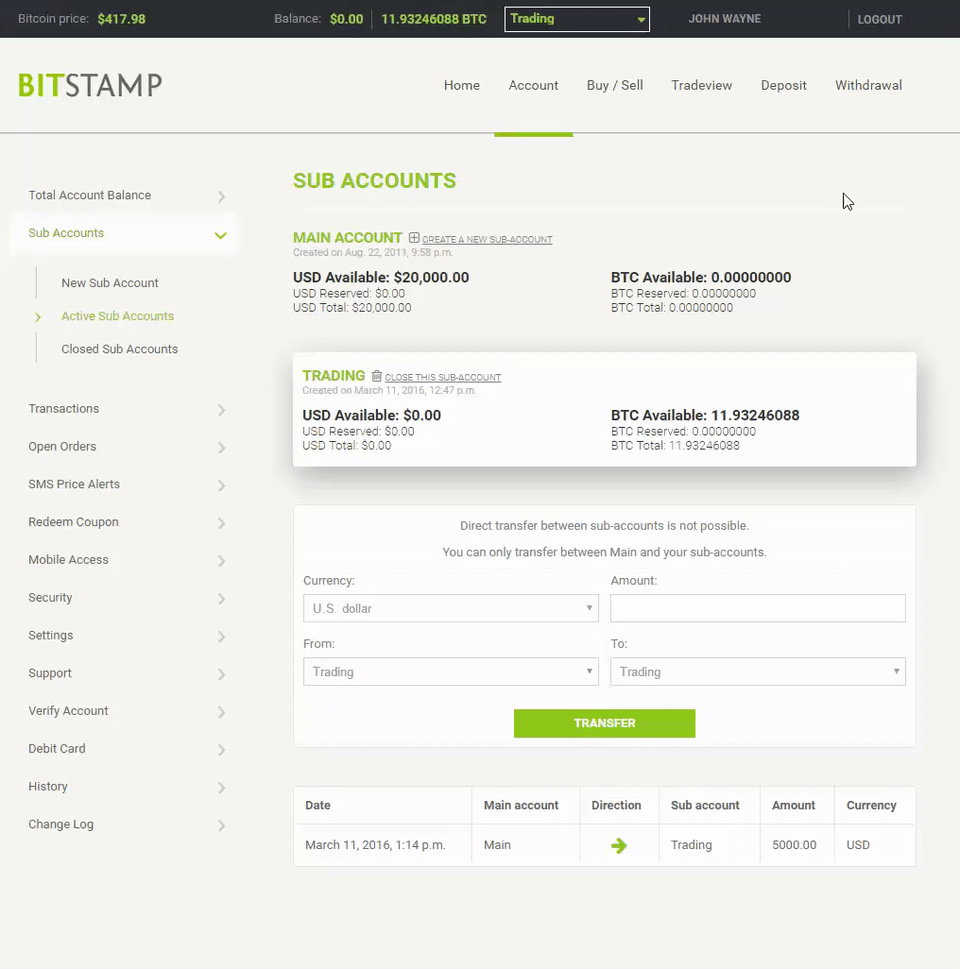 If you wish to check your recent transactions, they are displayed at the bottom of Active Sub Accounts page. Full history of all transactions is also available and exportable in .csv format on Transactions page.

Please note that each Sub Account can be accessed and controlled through API. You can manage Sub Account API settings here: Account>Security>API access.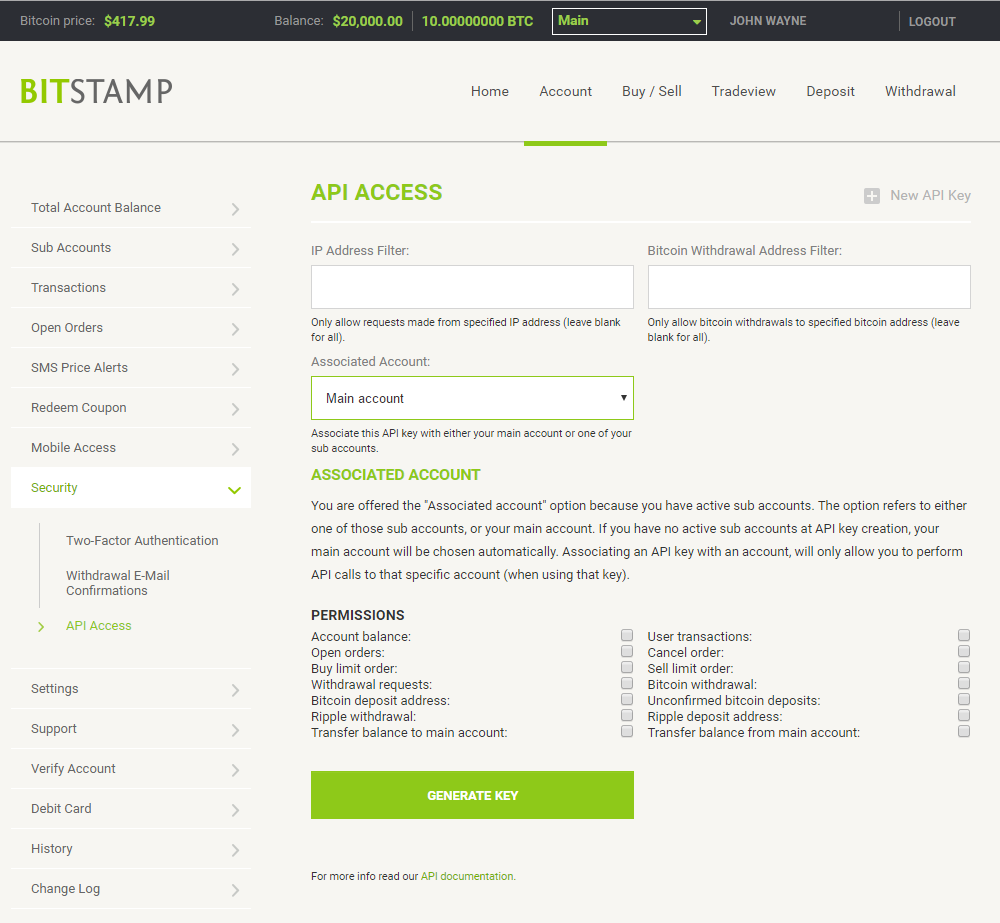 We hope you enjoy the new functionality and as always your feedback is much appreciated.
Please do not hesitate to contact our support in case you have any questions at
support@bitstamp.net
Best regards,
Bitstamp team