You can now start earning rewards with ALGO via Bitstamp Earn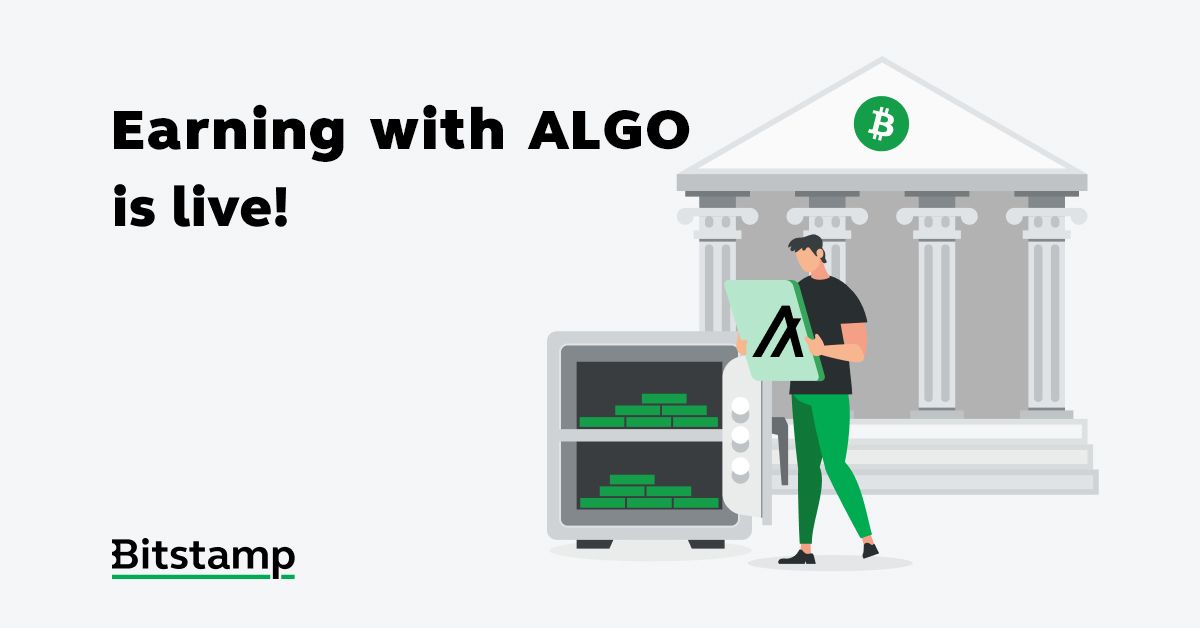 We're introducing our latest addition to Bitstamp Earn - ALGO with automatic rewards without any locking period! Earning passively just got a whole lot easier. Everything about earning with ALGO is completely automatic and you won't even have to lift a finger. You own, you earn rewards.
Up to 4.7% in annual rewards is paid out weekly, and your ALGO doesn't get locked. The rewards will keep on being added to your total ALGO value.
We have even better news for all current ALGO hodlers out there. All the rewards that you've missed out on since we'd included ALGO in Bitstamp Earn, will get added to your ALGO portfolio on your Bitstamp account by default. We'll notify all users who've had ALGO balance when the rewards are distributed.
Furthermore, and that's a no-brainer, the more ALGO you own, the more rewards you get. So, if you're inclined to set up a proper passive income, you can buy more ALGO and let us do all the heavy lifting while you just sit back and enjoy the steady trickle of the sweet, sweet ALGO rewards. The weekly payouts will start soon.
Click here to buy ALGO or visit Bitstamp Earn to check which assets you can use to set up a passive income.
Please note that for the time being, Bitstamp Earn is not available to our US customers; however, we're working hard to bring the feature to our US userbase as well.
For more updates, news and hints about Bitstamp Earn, follow our Twitter channel.