Spark airdrop: snapshot of balances on 12 December 2020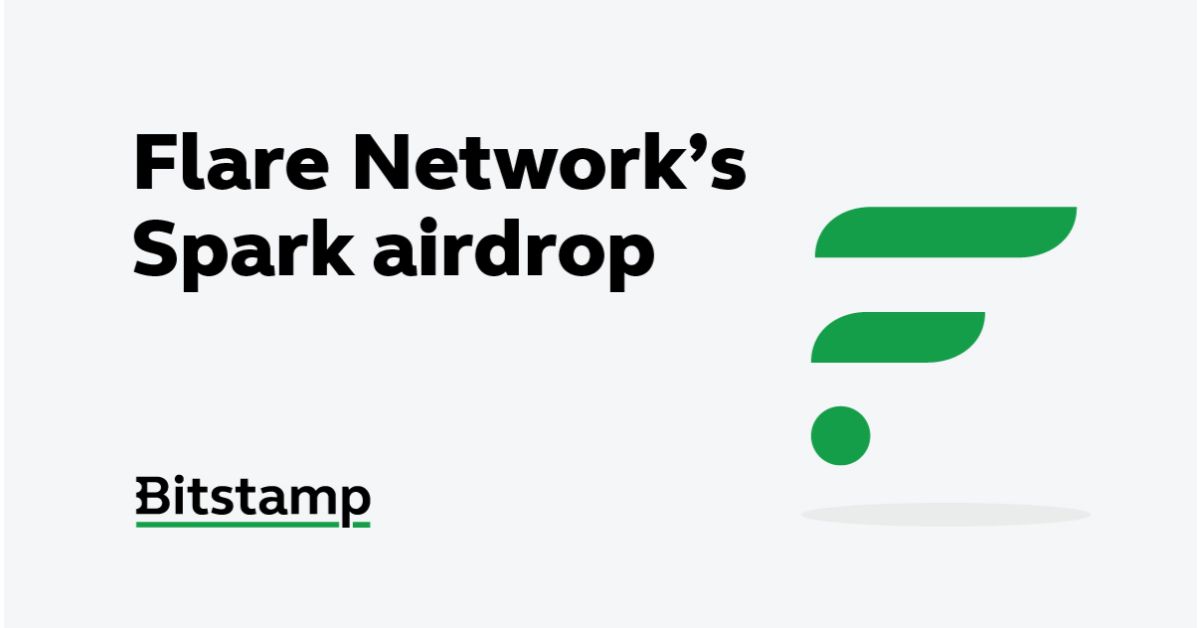 UPDATE 22 Dec 2020
Frequently asked questions about the Spark airdrop:When will my Spark tokens be available?
Your Spark tokens will become available when the Flare Network goes live, which is expected to happen in the first half of 2021. Please note the exact date and amount of Spark you receive depends on Flare Network's distribution process and Bitstamp is just following the procedure.
Flare will initially distribute 15% of the total Spark for which users are eligible. The remaining supply of Spark will be distributed on a monthly basis, over a minimum of 25 months and maximum of 34 months. During this period, Flare will distribute approximately 3% of the Spark you're eligible to claim each month.
What do I need to do to claim Spark?
You don't have to do anything. Bitstamp will handle all technical aspects regarding the airdrop and claim Spark tokens on your behalf when eligible.
Where can I claim Spark?
You don't have to claim Spark tokens yourself. Bitstamp will claim them on your behalf as soon as the Flare network launches and they become available. We will let you know when that happens and instruct you in case you need to take action.
Will I be able to buy Spark tokens at Bitstamp?
Supporting the airdrop does not necessarily mean we will be listing the Spark token. We are currently in the process of evaluating support for Spark at Bitstamp.
Will you send a confirmation when you have made the snapshot?
If you held XRP in your account on 12 December 2020, we are going to send you an email in January 2021 with information on exactly how much XRP you held during the snapshot. If you don't receive our email by the end of January 2021, send us a message at support@bitstamp.net.
Exactly what amount of Spark tokens will I be credited with (will it be 1:1)?
You will receive no less than 1 Spark token per 1 XRP, according to your balance on 12 December. The actual amount of Spark per XRP you receive may be slightly higher than 1:1, as explained
here
For more information, you can see
Flare's FAQ on Spark
and
their further information on distribution
or contact our team at support@bitstamp.net.
---
We've previously announced that
Bitstamp will support Flare Network's Spark token airdrop
.
Each Bitstamp customer that holds XRP will receive new Spark tokens as part of the airdrop. How much Spark you are going to receive depends on how much XRP you have in your account on
12 December 2020.
To determine how much Spark to credit to each customer's account, we are going to take a snapshot of balances at
00:00 AM UTC on 12 December
.
We will disable XRP deposits and withdrawals approximately half an hour before the snapshot and re-enable them half an hour after we're done. XRP trading will not be affected.
Spark tokens will be distributed at a later date, which depends on when the Flare Network launches.
For the latest updates, follow our
Twitter channel
.
Find more information about Flare and Spark token
here
.