Say Hello to Waltio – Crypto Taxation Simplified via Bitstamp Connect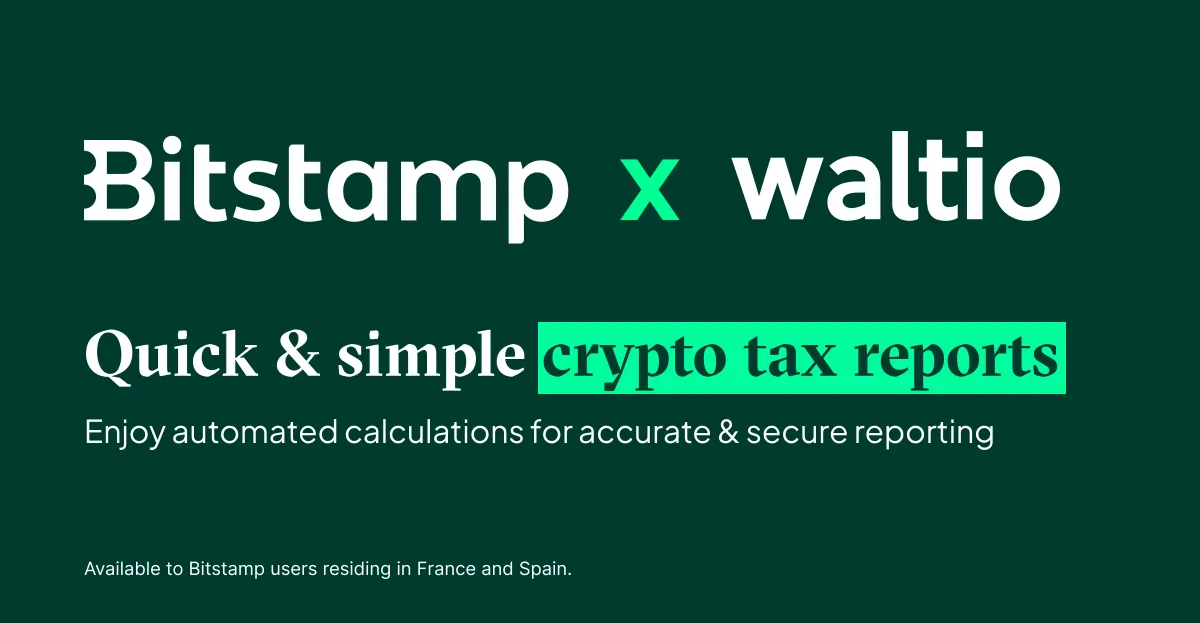 The taxation aspect of managing crypto taxes is now easier than ever for our users in Belgium, France and Spain, thanks to ournewfound partnership with Waltio, a crypto tax assistance company. This collaboration allows users from the two countries to effortlessly calculate and declare their crypto gains in a secure and hassle-free manner.
Automated Tax Reports
Waltio's integration with Bitstamp Connect automates the calculation of cryptocurrency gains. This saves you time and minimizes the risk of errors, as users can rely on Waltio's advanced algorithms to analyze transaction history and generate accurate tax reports.
Secure and Reliable Declarations
All personal and financial information remains secure with Waltio's platform. Our partnership ensures compliance with high-security standards, providing a safe environment for handling tax declarations and protecting sensitive data.
User-Friendly Experience
Waltio's platform offers a user-friendly interface, simplifying the tax reporting process. With intuitive navigation and clear instructions, users can easily connect their accounts, import transaction data, and generate comprehensive tax reports.
You simply connect via API to Bitstamp by logging into your Bitstamp account (with your email and password) from Waltio.
Note the deadlines for filing your tax returns for this season:
France: June 8, 2023
Spain: June 30, 2023
Waltio and Bitstamp Connect provide a seamless solution for worry-free crypto tax compliance, so why not try it out?
If you'd like to know more about how it works, check out Waltio's guide on how to synchronize Bitstamp to automatically upload transactions to Waltio.