Pyth Network welcomes Bitstamp as newest data provider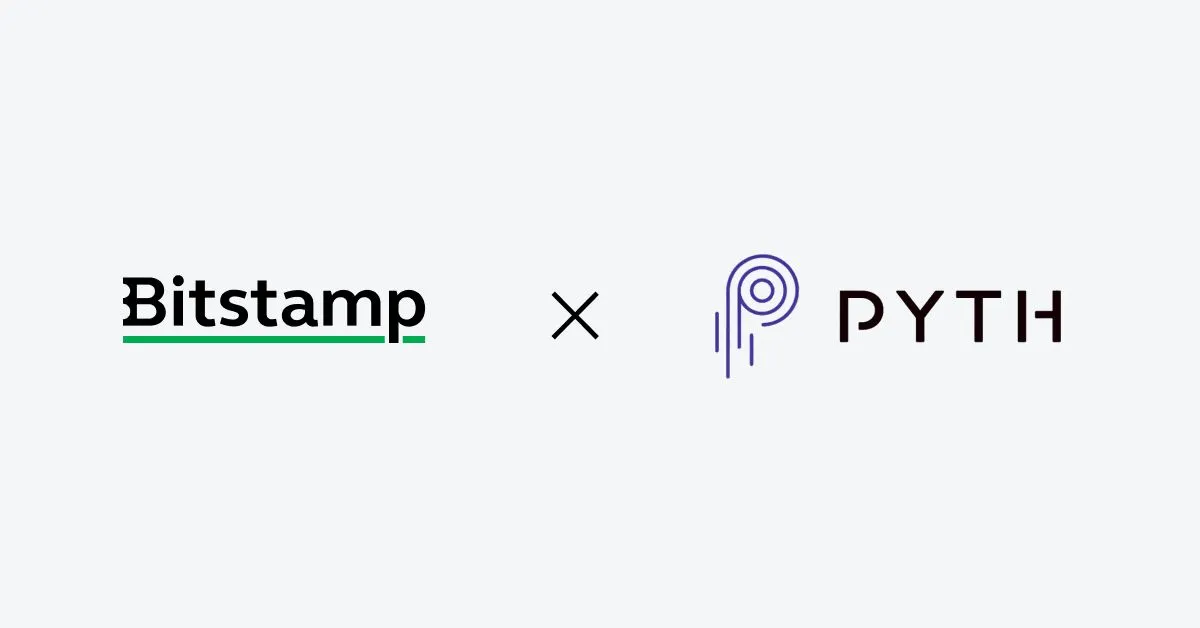 - Bitstamp will provide BTC/USD data to the Pyth Network in real-time
13th September 2021: Bitstamp, the world's longest-running cryptocurrency exchange, has joined the Pyth Network, a first-of-its kind decentralised finance (DeFi) data provider supported by leaders in the industry like Jump Trading and FTX. Pyth seeks to revolutionise how financial market data is collected and distributed. Bitstamp will provide real-time BTC/USD data to the Pyth Network to start and eventually expand to other crypto asset data.
Launched in April 2021, the Pyth Network is an oracle solution built on Solana blockchain that connects high-fidelity market data from some of the world's largest professional traders and exchanges to any smart contract – connecting real world data with business logic. The Solana blockchain can handle 50,000 transactions per second, facilitating the timely receipt and distribution of fast-moving data contributed from a diverse network of trusted market players like Bitstamp.
Pyth is currently focused on institutional-grade data provision to support with the development of sophisticated DeFi applications and already receives data from several industry heavyweights, such as LMAX, Virtu Financial, MIAX/BSX and Genesis Global Trading.
Bitstamp looks forward to being a part of a wider global effort by supporting the development of the Solana ecosystem, and driving monumental change in the world of crypto, DeFi, and financial markets.
Miha Vidmar, Bitstamp's Chief Product Officer, said: "The Pyth Network with its specialized oracle solution for latency-sensitive financial data presents an important building block in the next-generation DeFi crypto market infrastructure. Decentralized finance relies on high-fidelity, time-sensitive, and real-world input. The Pyth Network focuses on new ways of bringing live data on the blockchain and aggregating it securely. By providing smart contracts with decentralized access to live-stream info that they need, Pyth Network has the potential to build the future of next-generation DeFi apps that present the cornerstone of the DeFi evolution."
Bitstamp is dedicated to providing best-in-class service to retail and institutional digital asset investors. The world's longest-running crypto exchange has built a reputation as one of the most trustworthy and reliable platforms, with the best uptime in its industry, and has consistently ranked in the top 10 spot markets, in terms of volume, for almost a decade. Over the last year, the exchange has listed 22 new assets and over 70 new trading pairs, while introducing a range of new services, the latest being Bitstamp Earn, its staking service.