Overview of a crypto exchange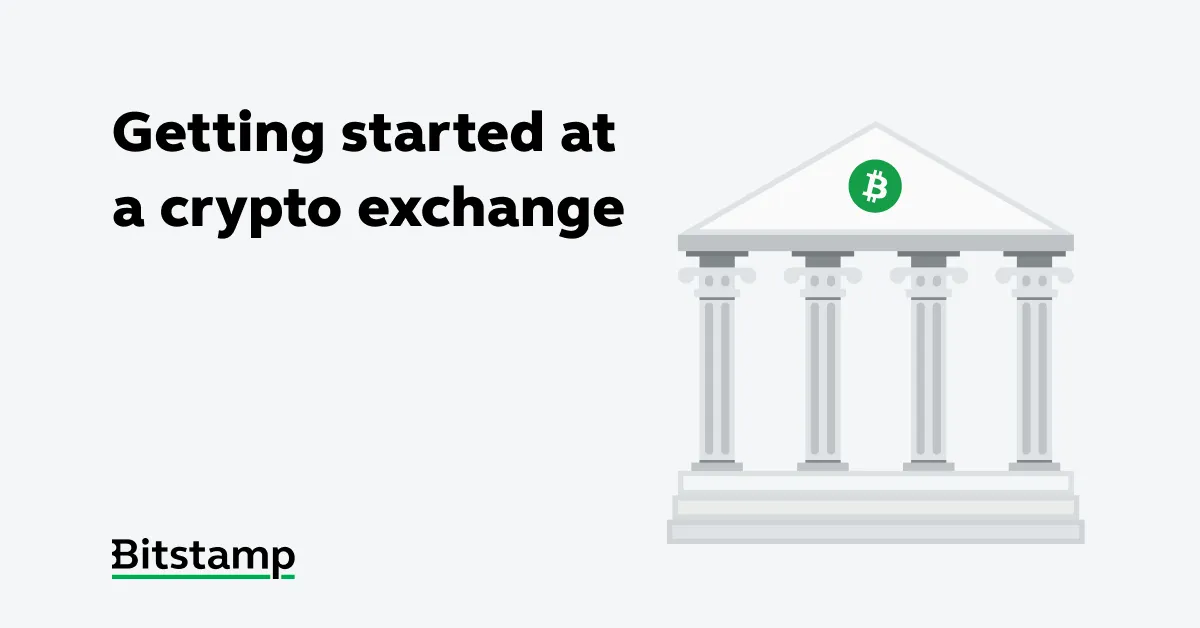 Bitstamp is the longest-standing crypto exchange, providing its easy-to-use service since 2011. It offers individuals and companies the opportunity to trade traditional currencies for the world's major cryptocurrencies including bitcoin, Ethereum (ether) and many more.

This article provides an overview of the services and features on the Bitstamp exchange platform and shows you how to get started.
---
BITSTAMP EXCHANGE ESSENTIALS
Supports the trading of USD, EUR and GBP for a number of largest cryptocurrencies.
Bank deposits and withdrawals available worldwide.
Instant crypto purchases with credit cards.
---
Verification and security
Before you can start trading at Bitstamp, you must register an account. Registration is a short and simple process of creating your Bitstamp account. And most importantly, it's free. Click here to register.

After registering an account, each account has to be verified before it is allowed to trade. This means you have to provide sufficient identity documents and proofs of residence to establish yourself as a legitimate person (or entity if you represent an institution).

The security of your account is of the utmost importance and Bitstamp employs numerous security precautions to make sure that your funds are safe. A simple, but very efficient, precaution is two-factor authentication, a feature that protects your funds and information by requiring an additional security code when logging into your accounts and confirming crypto withdrawals.
Funding your Bitstamp account
Bitstamp accepts bank transfers from all over the world. You can fund your account using various methods, such as international wire transfer, SEPA transfers, FPS in the UK or even ACH in the US.

For faster and more convenient transactions, instant credit card purchases are also available. When your account is verified, you can purchase any supported cryptocurrency directly with a 3D secure credit or debit card at the Credit purchase page.

If you already hold a cryptocurrency supported at Bitstamp at another exchange or in a personal wallet, free crypto deposits are available.
Trading
With USD, EUR or GBP in your Bitstamp account, you are ready to start trading. The platform supports instant, market, limit, stop and trailing stop orders. You can read more on the differences between the four types of orders here.

Users can also place orders on the Tradeview page, where they can follow price charts or see the most recent market price, trading volume, order book, etc. API documentation is available for advanced trading.

Trading fees depend on the 30-day trading volume, starting at 0.5% and declining with larger volumes.
Withdrawal service
Bitstamp offers a withdrawal service for all supported cryptocurrencies. The fee schedule relating to withdrawal can be found here.

When ready to convert cryptocurrency into cash, users can withdraw their funds in EUR through SEPA transfer or USD, CHF, AUD and GBP through International Wire transfer, worldwide. Bitstamp also supports GBP Faster Payments withdrawals in the UK and USD ACH withdrawals in the US. Banking details can be saved under Bank transfer, and are automatically filled in on the withdrawal form each time you request a withdrawal.

As the world's longest-running exchange, Bitstamp is the pioneer in offering a safe and reliable trading environment for its users. Register your free account and feel free to contact our support team at support@bitstamp.net for any further instructions on how to get started.