Our U.S. listing is expanding, you can now trade MATIC and CRV!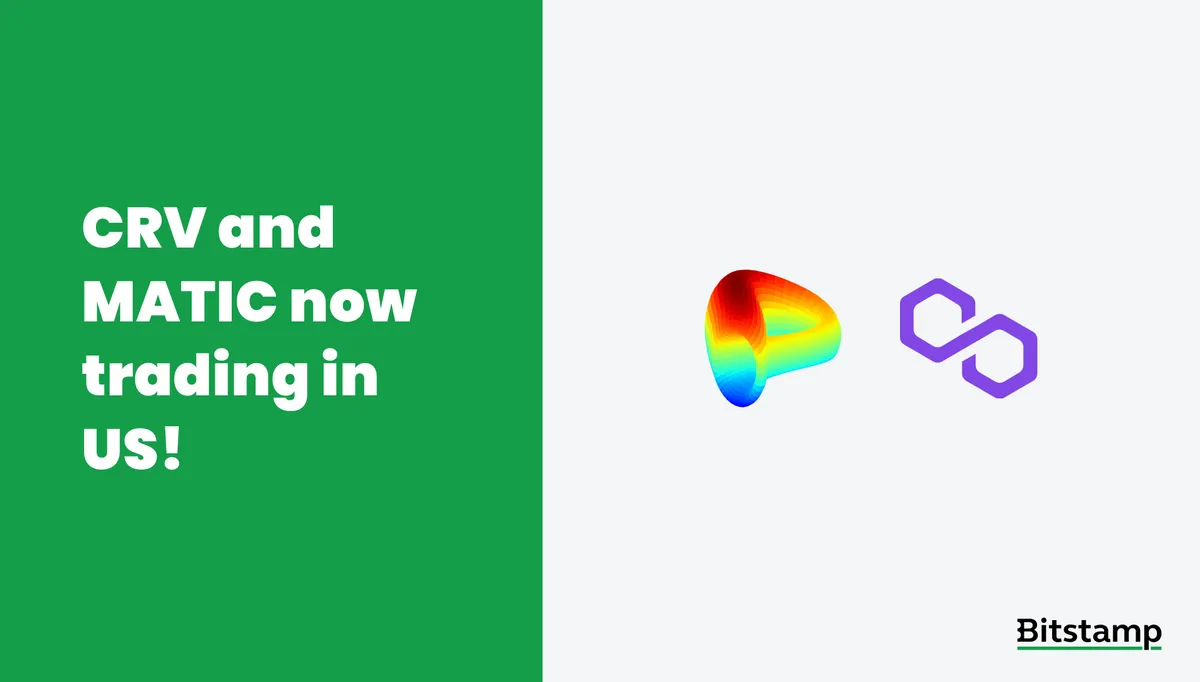 As we continue to expand our listing globally, we're adding two more crypto assets  for our U.S. customers.
Now trading on Bitstamp:
MATIC – the token behind Polygon, previously known as Matic Network. Polygon is a platform for Ethereum scaling and infrastructure development. In other words, it's a protocol and a framework for building and connecting Ethereum-compatible blockchain networks. They are aggregating scalable solutions on Ethereum, making Polygon a multi-chain Ethereum ecosystem.
Polygon claims to solve several pain points associated with Blockchains, such as high gas fees and slow speeds, without sacrificing security. This multi-chain system is similar to systems such as Polkadot, Cosmos, Avalanche., etc., but can benefit from Ethereum's network effects. It successfully utilizes the advantages of Ethereum's security, and its vibrant ecosystem, and enables faster transaction speeds and a much larger number of transactions per block.
Polygon is a Layer 2 scaling solution that can manage up to 65,000 transactions per second, along with a block confirmation time of less than two seconds. Its core component is Polygon SDK, a modular and flexible framework that supports building various different types of applications.
Read more on Polygon and MATIC here.
CRV – Curve, the native platform of the Curve DAO token (CRV), is a decentralized exchange liquidity pool based on Ethereum, aimed primarily at efficient stablecoin trading. It also offers its users a low-risk fee income for providing liquidity. Instead of a central order book, it uses pools of cryptocurrencies provided by its users to enable trading at low fees and minimal variation in price.
Curve allows users and smart contracts to trade between DAI and USDC with a low fee algorithm designed specifically for stablecoins and earning fees. Behind the scenes, the liquidity pool is also supplied to the Compound protocol or yearn.finance where it generates more income for liquidity providers.
Read more on Curve and CRV here.
---
Here's a full list of new trading pairs to be added at Bitstamp:
MATIC/USD
MATIC/EUR
CRV/USD
CRV/EUR
Follow us on Twitter for real-time updates on the rollout of the new trading pairs.