New Cost-Effective Pricing ... and an update on Ethereum!
Since we started out in 2011, our customers and community have been the bedrock for everything we have achieved. Grateful for their unwavering support, we are therefore always looking for ways to make trading on Bitstamp Ltd, our platform, and Bitstamp Europe S.A., our licensed payment institution, even easier, safer and more accessible.
To this end, we are today launching our
unified pricing
structure. The decision to do so comes in the wake of the trading pairs we have added and in preparation for the continued expansion of our trading portfolio. Rather than having a separate fee schedule for each trading pair we support, it makes sense to unify our fees and pass on the benefits to our customers: simple, straight-forward and competitive pricing!
Now, when calculating fees, we will combine the customer's 30-day volume on all trading pairs, convert these amounts to USD and then apply the relevant fee according to the simple fee schedule below, keeping trading costs down for all our customers in the process: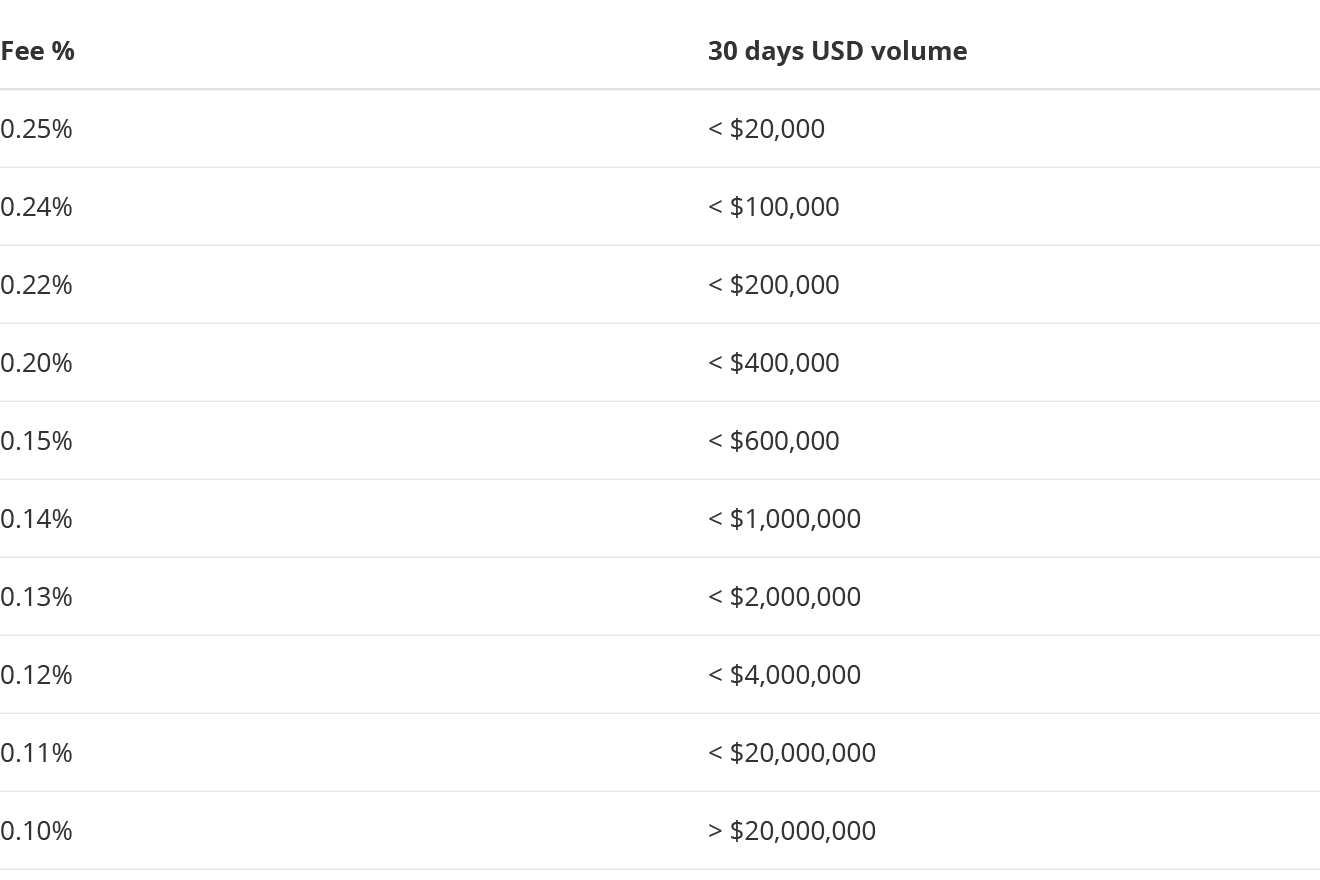 Ethereum update
Speaking of trading pairs, we are also happy to confirm that our preparations for launching Ethereum are in their final stages. As of
Thursday, 17 August
, Ethereum will be available for trading with USD, EUR and BTC for Bitstamp Ltd customers. But that's not all – to get things off to the best possible start, Ethereum trading fees will be heavily discounted until
1 January 2018
as follows:

In the meantime, however, we have plenty of other currency pairs available. Click
here
to trade now!