Multiple user login is now live for corporate accounts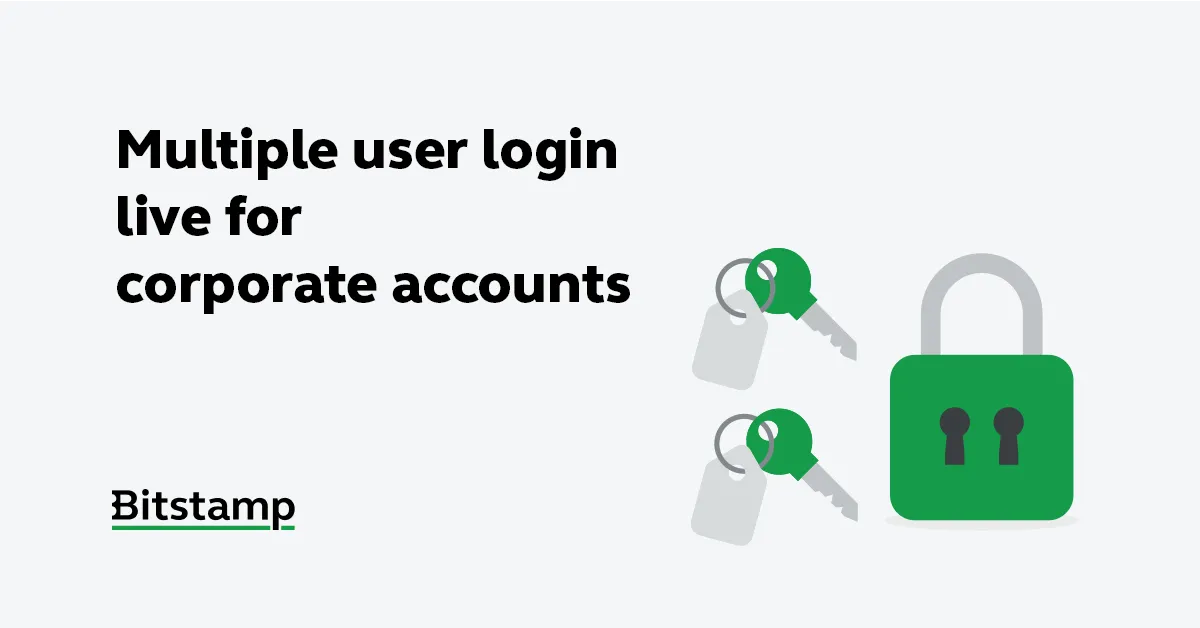 Bitstamp is excited to announce that we now support separate logins for all the companies who wish to provide individual access for their employees to the same corporate account.
What does this mean for your company?
As of today, anyone accessing the same corporate account at Bitstamp can now have their own login information, credentials and permissions depending on their role within the company.
How do you get started?
Bitstamp will create the separate logins on your company's behalf for all individuals wishing to access the same corporate account.
Ready to update your corporate account? Contact us at partners@bitstamp.net.