Lend crypto with confidence and full transparency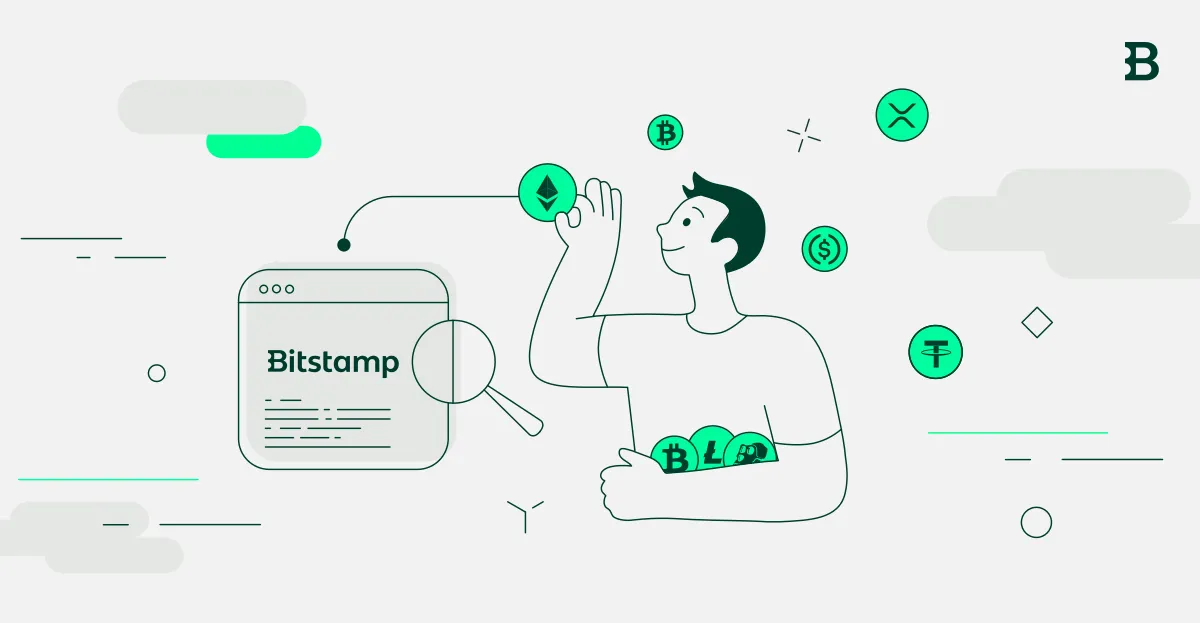 You can now join those who use the transparent, secure and easy way to earn additional crypto – by lending your assets to reputable institutions. Whether you're new to crypto or a seasoned pro trader, lending your crypto to earn extra crypto has never been easier. Note that lending is not available in the US.
See how you can lend your crypto via Bitstamp Earn and how we've rebuilt the lending service from the ground up:
Lend crypto with confidence and full transparency
If you're looking to put your crypto to good use, you now have the option to lend your crypto assets. By lending your crypto, you can now generate up to 4.4% crypto rewards. There are no lock-in periods, meaning you can opt out and stop lending anytime, and the additionally earned crypto is paid out daily.
We're handpicking and regularly expanding the cryptocurrencies you can lend, all the while ensuring a transparent and quality selection of available assets. Currently, you can choose to lend BTC, ETH, USDC, USDT, XRP, BCH, LINK, LTC and APE.
Taking transparency to the next level with the monthly performance report
We acknowledge the risks associated with lending your crypto, that's why we have built crypto lending from the ground up for enhanced security so you can lend your crypto with increased confidence.
We have achieved this by sharing our monthly performance report. Each edition will feature key metrics, such as portfolio and reward performance, borrower risk profiles, collateral levels, and portfolio concentration. By providing data and insights into lending product performance and risk, the report takes transparency in crypto lending to the next level.
Download our sample lending performance report.
Partnering for compliance and reliability
To further solidify our lending solution, we have chosen a reliable and compliant lending partner, Tesseract, who closely monitors all institutions borrowing your crypto. Our partnership with Tesseract is built on the fundamental principle of complete transparency. Additionally, Tesseract only lends to reputable institutions that have undergone comprehensive risk assessment and credit evaluation, and our partnership uses a separate legal entity to keep customer loans and assets separate from Tesseract's other partners.
The additional crypto you can earn by lending varies and is dependent on market conditions, so it's worth checking your Earn dashboard every now and then to be up to speed.
Find out more about the new Bitstamp Crypto Lending and review the associated risk disclosure, as it's crucial to understand potential risks before participating in any financial activity.
It's time to choose your crypto and start earning with full transparency while you leave the technical complexities to us.
Lending is not available in the US, UK, and Singapore, Japan and Canada.