It's a wrap! Find out how we ended the year with our thought leaders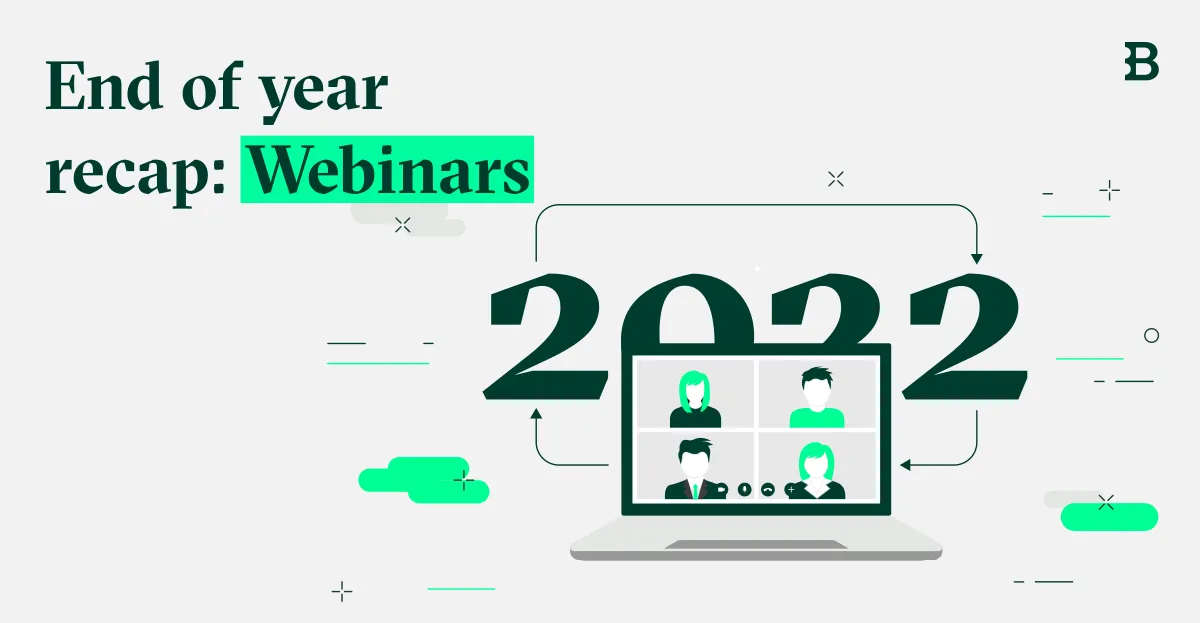 We've been busy!
Catch up on the latest appearances of our leadership team as they discuss state of the crypto market, how to navigate the FTX fallout, the importance of trust in an ever-changing ecosystem, and more.
Here's a recap of how we ended the year
Webinar: Reshaping Crypto
Bitstamp's COO, Jack Ehlers is joined by Alissa Ostrove, Chief of Staff at CryptoCompare, Michael Roberts, Head of Prime at Copper, Thomas Restout, CEO of EMEA at B2C2, and Hendrik Ghys, co-founder of Thalex, to discuss trust, regulation and transparency in the crypto space.
In this talk, the panelists discuss:
Risk management and solutions for crypto companies in the wake of the FTX collapse
How to learn from FTX and spot red flags in the future
Building trust over time and why more established companies have a leg up in the space
BitGo + Bitstamp: Restoring Trust in Crypto - How Industry Veterans are Taking the Lead
Listen in on a conversation between Jean-Baptiste Graftieaux, CEO of Bitstamp, and Mike Belshe, co-founder and CEO of BitGo, where the two CEOs talk about their 8-year long partnership and how each company is managing navigating the current crypto winter.
In this discussion, you will hear them talk about:
An overview of what needs to be done to improve the crypto market structure in an ever-changing space
Bitstamp's low risk appetite, worldwide licenses and careful partnerships, and how they've helped the company become the longest-lasting crypto exchange
How the relationship between BitGo and Bitstamp helps eliminate risk for market participants  
Exploring Strategic Partnerships in Crypto
Blockworks welcomes Bobby Zagotta, CEO of Bitstamp USA and Global Chief Commercial Officer, Carlos Domingo, co-founder and CEO of Securitize, and Michael Shaulov, co-founder and CEO of Fireblocks, for a discussion on how companies can explore strategic partnerships in crypto.
Together, they discuss:
How businesses seeking access to crypto can get started and whether they should build their own solution, acquire a crypto company, or partner with existing firms
How businesses can evaluate viable opportunities and potential partners to expand their crypto offerings
Some of the approaches businesses can take to bridge possible market gaps
Don't miss out on future discussions by bookmarking our blog and following us on Twitter, Instagram and LinkedIn.