Introducing Bitstamp's new CEO - Julian Sawyer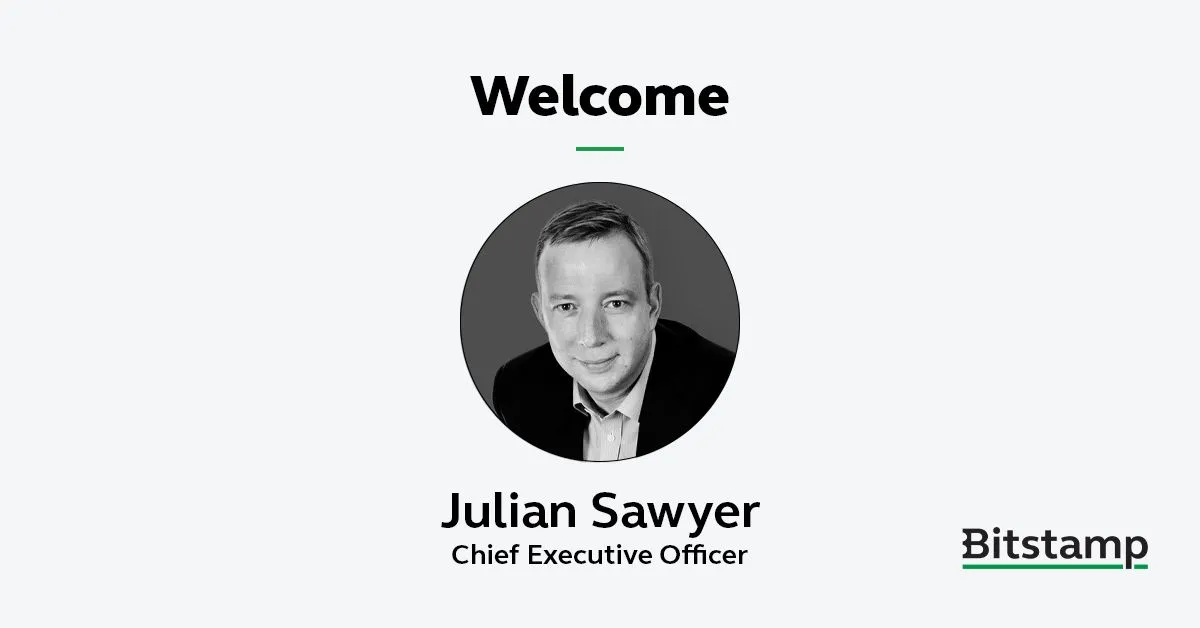 We are excited to officially announce that Julian Sawyer has become Bitstamp's new CEO, taking over from our founder, Nejc Kodrič. Nejc remains an integral part of Bitstamp, but has transitioned to a non-executive role as a member of our Board of Directors, where he will continue to provide direction and play an important role in the future of the company.

Julian joins Bitstamp from Gemini, where he was the Managing Director for Europe. Prior to that, he built an extensive career in traditional finance as the co-founder of Starling Bank, where he served as Chief Operating Officer until 2019, overseeing the expansion of business services and growing Starling into one of the largest mobile banks in the U.K. Prior to this, he served as a consultant and advisor to other challenger banks and founded Bluerock Consulting, a financial management consulting firm which he successfully sold.

In addition to becoming Bitstamp's CEO, Julian is also an advisor to the board of the leading Australian challenger bank, Volt, and an Honorary Senior Visiting Fellow at CASS Business School's Faculty of Management.

Julian's expertise in the complexities of global finance makes him uniquely suited to lead Bitstamp into its next chapter. He understands the possibilities that cryptocurrency holds for the world and how to integrate it with existing financial structures. He was chosen after an extensive global search to find Nejc Kodrič's successor after Bitstamp's founder decided it was time for him to transition into a less hands-on role with the company.

We are excited to welcome Julian at a time when Bitstamp is already growing rapidly. This year has already seen us take large strides with developments like the introduction of a new matching engine built by Nasdaq, the listing of GBP and several additional digital assets, as well as major institutionally-focused partnerships like becoming the first exchange to go live on BCB Group's BLINC network and the launch partner for Silvergate's SEN Bitcoin leverage product. Now we look forward to starting a new chapter with Julian and building on the strong foundations we've set for Bitstamp.

Thank you for your continued support and please join us in welcoming Julian to the team!