Integrating Ledger Vault for additional crypto storage solutions at Bitstamp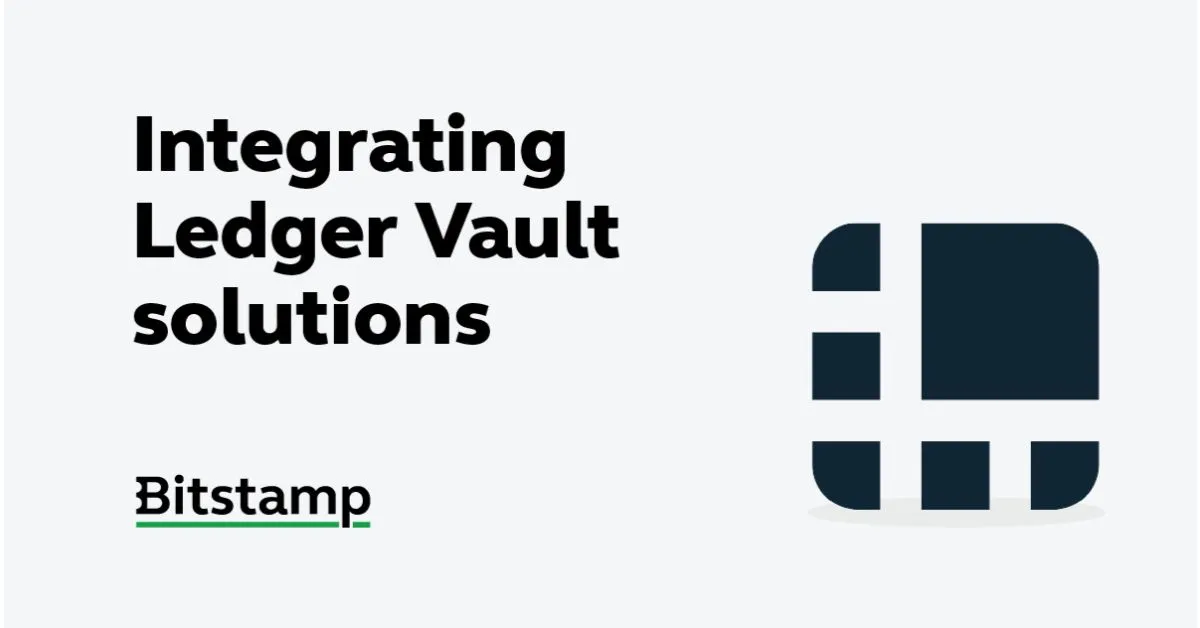 We are taking another step towards realizing the full security potential of blockchain technology by integrating Ledger Vault's infrastructure for the storage of our crypto assets.

Ledger Vault will provide the technology necessary for us to create a sophisticated custody system with end-to-end hardware backed transfers and a strong multi-authorization governance model, guaranteeing there are no single points of failure.

Ensuring the highest levels of security and performance is always our main priority. Integrating Ledger Vault's technology will allow us to introduce additional custody options at Bitstamp, while guaranteeing ultimate protection for our crypto assets both in storage and in transit.

As we continue to grow and expand on a global scale, we are constantly on the lookout for new additions to our security solutions and processes in order to provide unparalleled levels of service to even the most sophisticated customers.