Here's an Easy way to buy Bitcoin
Dear Bitstamp clients,
We're happy to inform you that we now support buying bitcoin with Visa and Mastercard credit and debit cards for our users located in United Kingdom, Slovenia, Germany and Italy. This buying method will soon be available to users from other European countries as well.
Currently supported countries:
- United Kingdom
- Slovenia
- Germany
- Italy
You are only a few steps away from your instant bitcoin purchase.
To get started:
go to deposit page and choose credit card from the side menu
choose the amount you would like to spend
enter your card details and click submit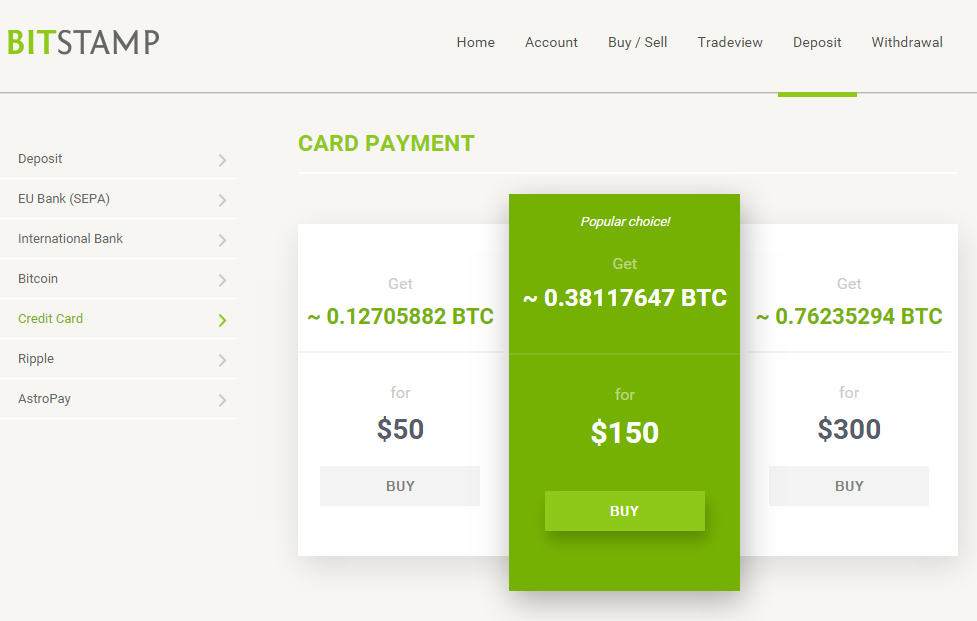 You're good to go!
Please note that there is a $300 daily and a $1500 weekly limit for buying bitcoin using this method. This service is possible in cooperation with our partner Vogogo.
For additional information, please contact our support team at support@bitstamp.net
Best regards,
Bitstamp team