Good news for our US customers! We're introducing UNI, COMP and USDT!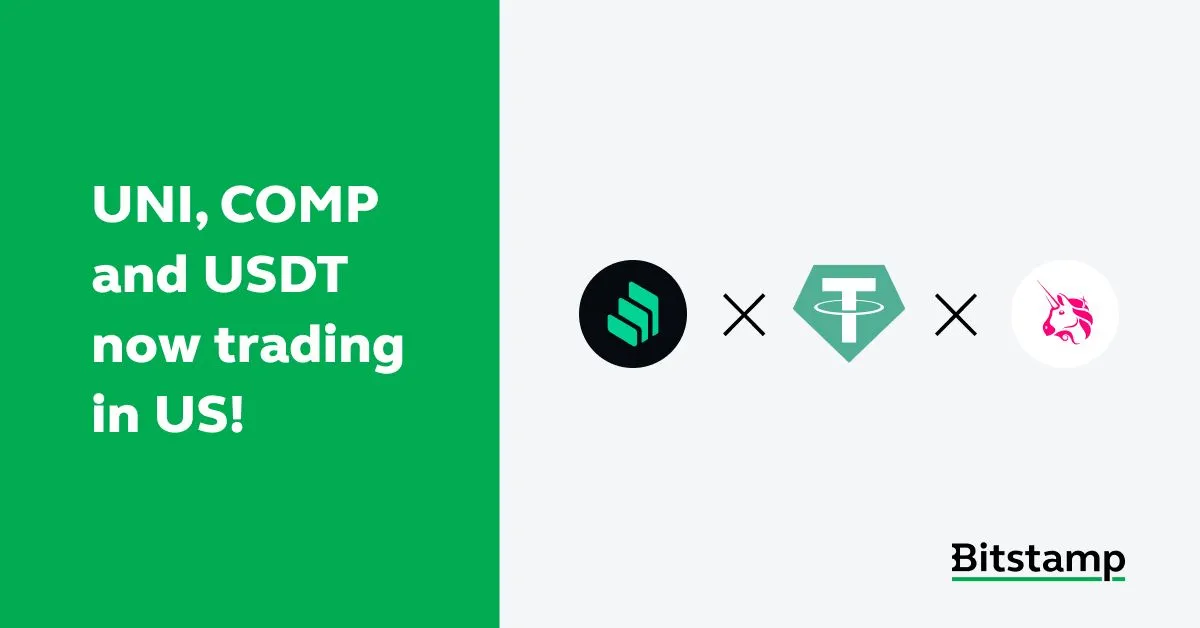 We're opening the floodgates to an assortment of new cryptocurrencies in the US, all coming in August.
We start by listing a trio of new assets for our US-based investors. These are coins that continue to show our excitement for the DeFi market and the developing crypto ecosystem, as well as a stablecoin heavyweight. Each of the new assets covers a unique use case and should be an exciting addition to the portfolios of both DeFi enthusiasts as well as first-time entrants to the space, with the stablecoin providing a safe haven when in need of stable transactions, free of fluctuation.
We are listing the following cryptocurrencies:
Uniswap (UNI) – is an automated open-source trading and liquidity protocol for Ethereum's ERC-20 tokens. It uses template smart contracts that define standardized liquidity pools and compatible markets, allowing users to buy and sell tokens without requiring a counterparty on the other side of the trade.
Compound (COMP) – is a DeFi-lending protocol that allows its users deposit supported Ethereum tokens to earn interest or take out a secured loan. It establishes markets by pooling assets and uses an algorithm to set interest rates. Holders of the COMP token can participate in Compound's governance and vote to implement changes to the protocol.
Tether (USDT) – is a stablecoin pegged to the US dollar. Its value is managed by the Tether platform, which backs all USDT tokens with real USD in its reserves. It operates on top of several blockchains, like the ones of Bitcoin and Ethereum.
For the time being, USDT will be available to all U.S. customers with the exception of New York State.
Full trading options for all three coins open on Thursday, 12 August.
Here's a full list of new trading pairs to be added at Bitstamp:
UNI/USD
UNI/EUR
UNI/BTC
COMP/USD
COMP/EUR
COMP/BTC
BTC/USDT
ETH/USDT
USDT/USD
USDT/EUR
USDC/USDT
Follow us on Twitter for real-time updates on the rollout of the new trading pairs.