Five cool things you can do with Bitcoin using Bitstamp and the ZEBEDEE Wallet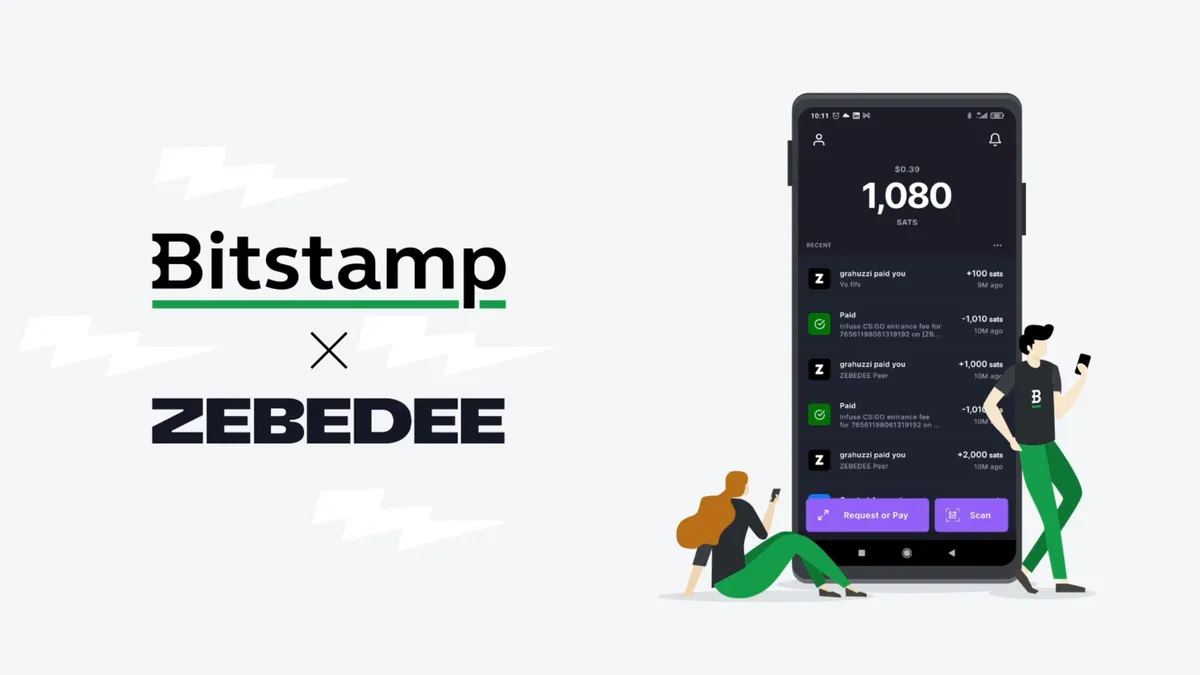 You may have seen we recently signed an exclusive sponsorship deal with Guild Esports. But this is not the first time we've dipped our toes into the world of gaming. In 2021, Bitstamp partnered with ZEBEDEE, a Bitcoin gaming platform, to give our customers access to one of the best tools out there for not just saving up Bitcoin, but actually using it online!

Are you using the ZBD Wallet yet? Not only does this wallet let you earn Bitcoin from games, it's also a great entry point into the Bitcoin Lightning Network - here are 5 exciting things Bitstamp customers can do with the ZBD Wallet.

1. Connect to your Bitstamp account
We've made using ZEBEDEE as easy as possible for our customers. When you're firing up the ZBD Wallet, simply choose "Sign in with Bitstamp" and log in with your Bitstamp username and password. This will link your Bitstamp account to the ZBD Wallet and allow you to top up some Bitcoin easily, so you can start using it online.

2. Earn Bitcoin in your free time by playing games
When you're feeling like gaming, why not go for a game that's fun to play and also gives out real Bitcoin rewards? Here's a list of games you can play for Bitcoin. There's a game for everyone: from loads of casual mobile games to keep you from getting bored, to kart-style racing you can play with friends to hardcore competitive action playing CS:GO for Bitcoin. Play for free but still take home Bitcoin rewards. Just get one of the games to get started. When it's time to cash out your rewards, you'll do that with the ZBD Wallet.

3. Shop online with Bitcoin and get rewards
Bitcoin on its own is a great tool for investing. The Lightning Network is what makes Bitcoin useable for every day things, like buying stuff online. The ZEBEDEE Wallet is one of the best tools for this, because it comes as both a mobile app and browser extension. So you can easily pay with Bitcoin Lightning anywhere online, across desktop and mobile.

Now, you may be thinking, how many businesses actually accept Bitcoin online at this point? More than you'd think. Not only do many businesses already accept Bitcoin payments, there are tools you can use to spend Bitcoin almost anywhere online. Most of these will also get you rewards if you pay with Bitcoin - like a BTC cashback.

Two noteworthy tools that come to mind are:
Bitrefill - buy gift cards with Bitcoin, use them at thousands of stores online and get rewards.
Moon - shop with Bitcoin online using a browser extension and virtual cards.

There are many more Bitcoin Lightning powered ways to buy almost anything online and get rewards back. And you can connect to all of these with your ZEBEDEE Wallet. Just sign in with Bitstamp and get started!

4. Collect Bitcoin tips anywhere online easier than ever
The ZBD Wallet does something very cool that no other Bitcoin Lightning wallet can do - it gives you a QR code that anyone online can use to pay you using Bitcoin Lightning. When you sign in with your Bitstamp account, you'll get a zbd.gg profile page like this one.

You can control your profile page, set minimum/maximum payments and more from your ZBD Wallet. Or you can simply put your ZEBEDEE QR code anywhere online and anyone who scans it will be able to send you Bitcoin. This will work with any Lightning wallet and is an amazing tool for content creators and streamers.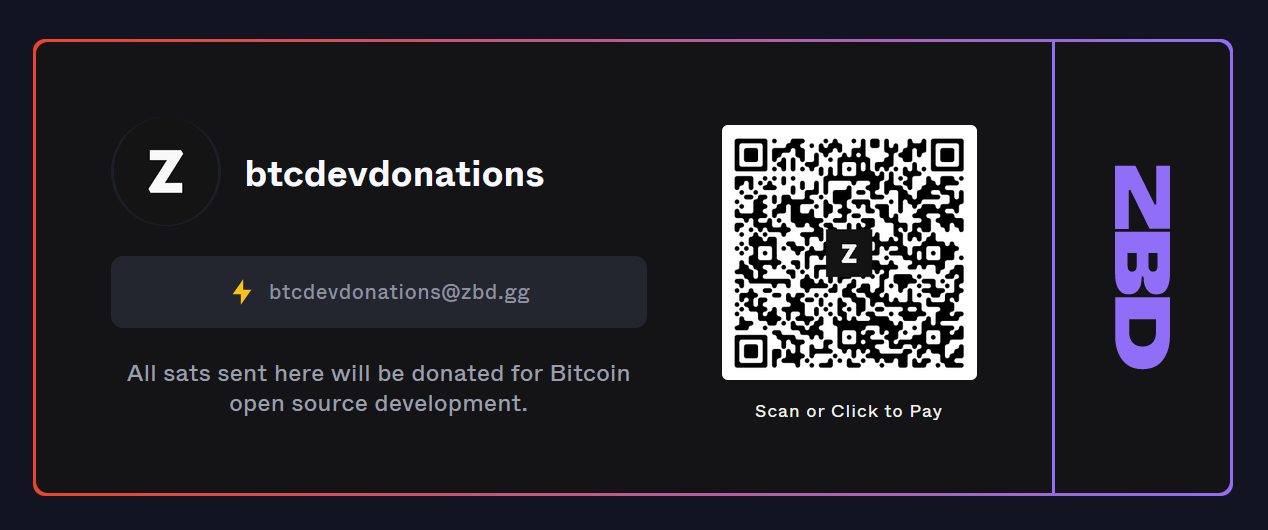 5. Onboard your friends into Bitcoin
Are you trying to get your friends excited about crypto, but for some reason they think it's too complicated? ZEBEDEE has a solution for that - vouchers!

There is no easier way to bring your friends and family into the world of crypto. Just generate a voucher from your ZBD Wallet, give them the code and tell them to redeem it in their own ZBD Wallet. This is a great tool for bringing first-timers into the Bitcoin world for a number of reasons:
It's extremely easy: they just write the 8-digit voucher code into their ZBD Wallet
There are no minimums: Bitcoin Lightning supports extremely small payments. No need to spend a fortune to get your friends interested - just send them 1000 sats (that's about $0.4) for them to play with! Doesn't cost you much and shows them the power of Bitcoin.
It's instant and free: all transactions in the ZBD Wallet happen immediately. There's no waiting for confirmations or anything like that. And there are no fees for sending Bitcoin between ZEBEDEE users! So just make a voucher, send it to a friend and they'll be able to instantly send that Bitcoin to all your other friends and family already using Bitcoin's Lightning Network.


Sounds like a great way to move from just investing to actually using your Bitcoin? Download the ZBD Wallet here and simply log with your Bitstamp account to get started.
Buying Bitcoin