EUROC Giveaway is live - Win your share of 150k EUROC!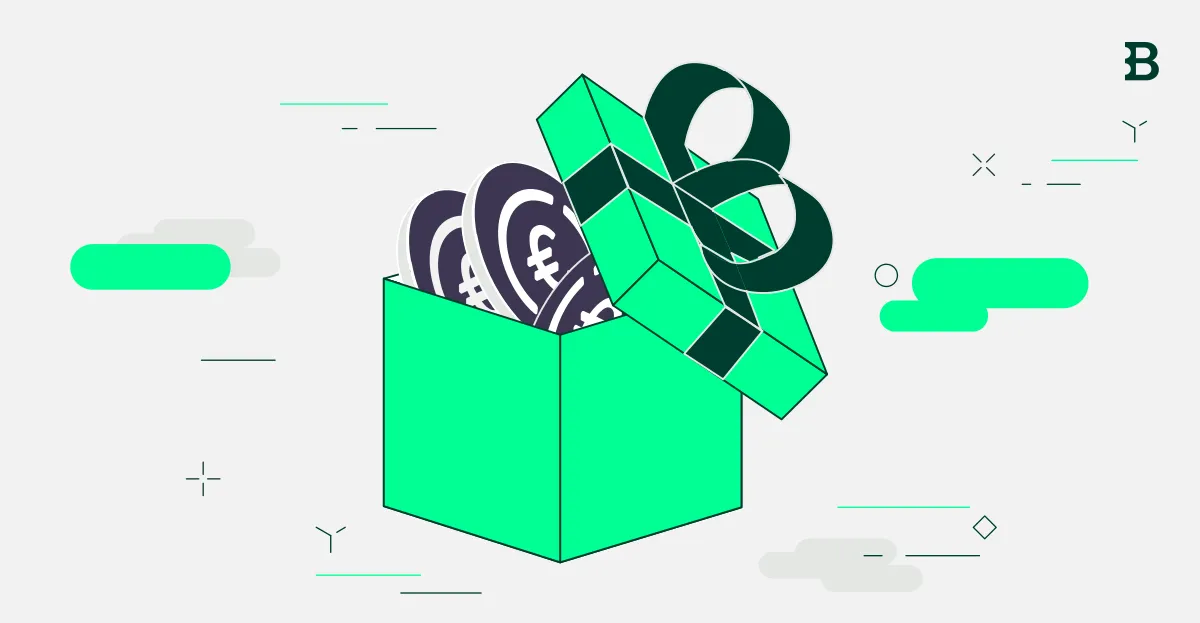 We're listing Euro Coin (EUROC) and launching a giveaway with a prize pool of 150,000 EUROC coins
Join Bitstamp's EUROC Giveaway and win up to 10,100 EUROC!
Along with the listing of Euro Coin (EUROC) on Bitstamp, we're launching a EUROC giveaway for your chance to win your share of the 150k EUROC prize pool by entering one or both competitions:
Deposit, Buy & Win 100 EUROC
This competition has a prize pool of 100,000 EUROC. To win 100 EUROC, you need to be among the first 1,000 users to deposit at least 2,000 EUR worth of fiat or crypto and reach at least 2,000 EUROC balance in your Bitstamp account.
Trade & Win up to 10,000 EUROC
The competition has a prize pool of 50,000 EUROC. The more EUROC you trade, the more you win!
The EUROC Giveaway campaign will be live from March 2 to June 2, 2023.
What's more, you get an 80% trading fee discount on both EUROC/EUR and EUROC/USDC pairs over our standard fees (see our Fee Schedule for the rates).
To participate in either of the competitions, you need to have a retail Bitstamp account*.
If you have any questions regarding the competition, please refer to our EUROC Giveaway FAQ , EUROC Giveaway Terms or send us an email at support@bitstamp.net.
EUROC listing schedule**
We're enabling transfers on Wednesday, March 1, 2023, at 9:30 AM UTC.  
Post-only mode: Thursday, March 2, 2023, at 8:00 AM UTC
You will be able to place and cancel limit orders, but they will not be matched. Therefore, no orders will be completed during this stage.  
Limit-only mode:  Thursday, March 2, 2023, at 12:00 PM UTC
Limit orders will be matched. 
Full trading: Once the order books gather sufficient liquidity, we will enable all order types and card purchases for the new trading pairs as well.  
Here are the new trading pairs added on Bitstamp:
About Euro Coin
The issuer of EUROC is Circle Internet Financial, a global financial technology firm and the sole issuer of USD Coin (USDC), one of the largest dollar-backed stablecoins with over $42 billion in circulation as of February 2023. Euro Coin is a euro-backed stablecoin issued under the same full reserve model that has made USDC one of the world's most trusted digital currencies.
Businesses and private traders can use EUROC to easily move euro liquidity on-chain, accept and make euro payments globally that can settle in minutes, and access crypto capital markets for trading, borrowing and lending.
Circle has set industry-leading standards for moving financial value across the internet with USDC, and now together with EUROC continues to unlock a new era of fast, inexpensive, secure and interoperable global exchange. And you can be a part of it at Bitstamp.
*Residents of Singapore, UK & USA are excluded from participation. Some other requirements may apply – check the EUROC Giveaway Terms for more details.
**The listing schedule times might be subject to change.