Crypto lending now with bigger rewards – up to 8% APY for a limited time only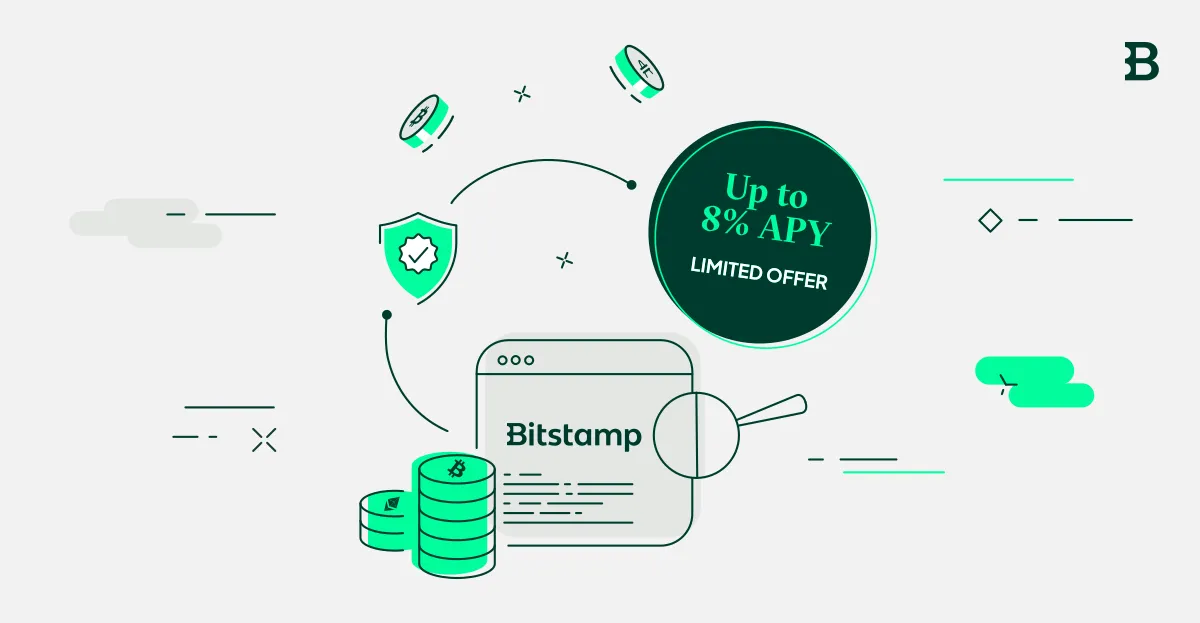 We're launching APY high into the sky.
Lend your crypto with confidence and earn more with Bitstamp's exclusive APY boost. For a limited time only, Bitstamp is offering up to 8% APY on all your lent assets.
Time to celebrate transparent crypto lending
Bitstamp Crypto Lending - We've rebuilt the system from the ground up, resulting in a lending product that's not only safer and more secure but also boasts unparalleled transparency.
Higher rewards – now exclusively up to 8% APY
We've increased the rewards on all lending cryptocurrencies for the duration of one month – until June 21, 23:59 UTC. The sooner you start lending, the more you'll earn. If you're already lending your crypto via Bitstamp Earn, simply continue as you normally would, and you'll automatically receive the higher APY boost!
A wide array of crypto assets to choose from
You can immediately start lending BTC, ETH, USDC, USDT, XRP, BCH, LINK, LTC and APE with an increased APY: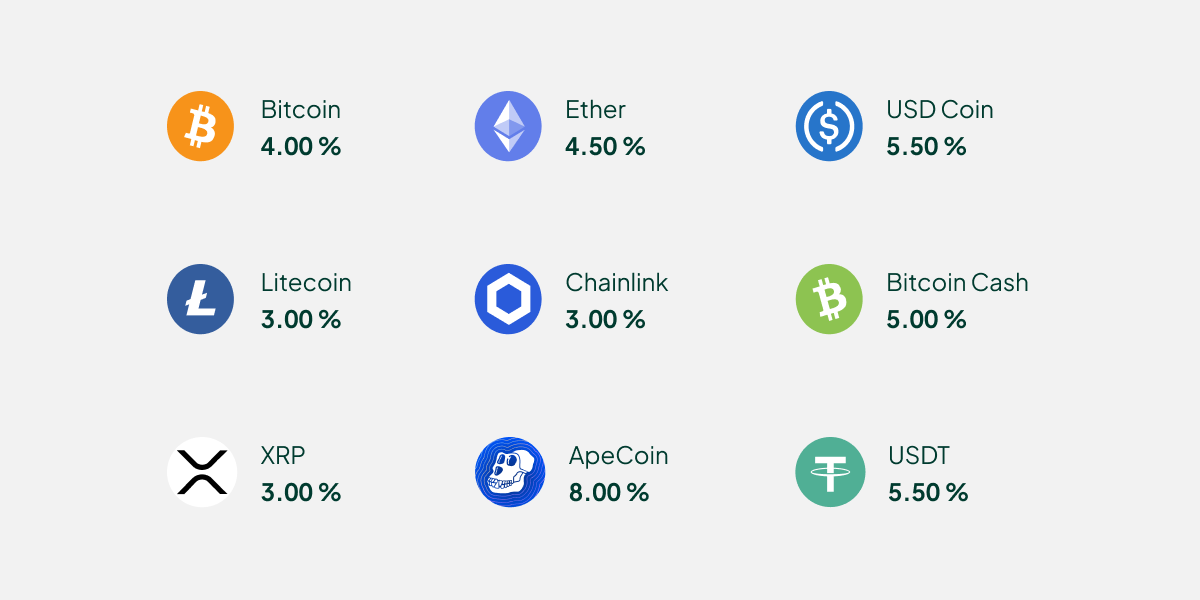 Your crypto, your control
We never lend your assets without your instructions. There's no lock-in period when lending via Bitstamp Earn Lending. Your crypto is always under your control, so you can make changes to your lending strategy at any time without any penalties or fees.
Rigorous assessment of borrowers
Our lending partner Tesseract only lends to reputable institutions and only after they have undertaken a rigorous risk assessment and credit evaluation.
Prudent collateral management
Collateral requirements are thoughtfully designed to minimize potential risk and enhance security for the lenders. Borrowers are required to provide at least 100% collateral for all stablecoin loans and only assets that are liquid and widely traded are accepted as collateral.
Transparent operations - Monthly Performance Report
One of the ways we ensure transparency is by providing monthly performance reports. It gives you key metrics, such as pool and reward performances, borrower risk profiles, collateral levels, and portfolio concentration. It's a key part of Bitstamp Earn Lending's value and commitment to transparency.
Want to see more? Download our sample lending performance report.
Lend with confidence
Don't settle for less – lend with confidence and earn more with Bitstamp. Take advantage of this special offer before it runs out.
Lending is not available in the US, UK, and Singapore, Japan and Canada.
Bitstamp Lending is currently available on web and Android, and soon to be available on iOS.