Calling all bug hunters – Bitstamp's public bug bounty program is open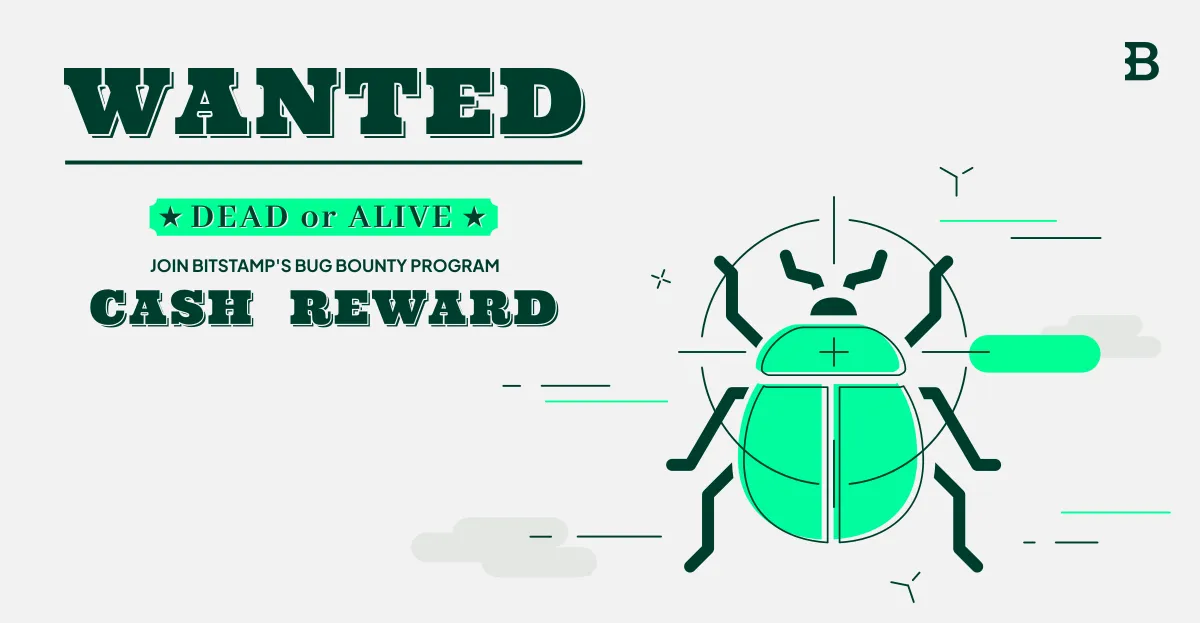 As a security-comes-first type of crypto exchange, we value the safety of your funds and the trust you place in us. That's why we're excited to announce the launch of our first public bug bounty program on Wednesday, May 24, 2023!
Building upon the success of our private program, we have decided to open it up to the public, allowing a larger bug bounty community to contribute to our ongoing efforts to enhance security.
Get ready to join the hunt and earn rewards for your bug-hunting skills!
We've partnered with Bugcrowd to manage the program. To get started, simply visit Bugcrowd and create an account if you don't already have one. After that, you can dive right into searching for bugs and vulnerabilities in our web applications, mobile applications, and all externally visible infrastructure.
Who can hunt Bitstamp bugs?
Everyone! Whether you're a seasoned security professional or a curious individual with a knack for uncovering vulnerabilities, we welcome your contribution.
Get rewarded
We value the time and expertise you invest in finding vulnerabilities, and we show our appreciation through monetary rewards for valid and unique submissions of sufficient severity.
For detailed and up-to-date information on the scope and the specific reward ranges, make sure to check out the program details on Bugcrowd.
So, start exploring the Bitstamp platform to uncover hidden bugs! Remember, security is a collaborative effort, and with your help, we can continue to strengthen the protection we provide to all our users. Just make sure to post all bounty submissions via the official program on Bugcrowd. If you'd like to report a vulnerability, but don't want to participate in the program, you can send your report to security@bitstamp.net. Just note that such submissions are not eligible for a reward.
If you want more information on the program, you can check out our Bug Bounty Program FAQ.
Join our bug bounty program today and become an integral part of our security community!