Bitstamp welcomes Cecile Fouques Duparc as the company's Global Head of PR and Social Media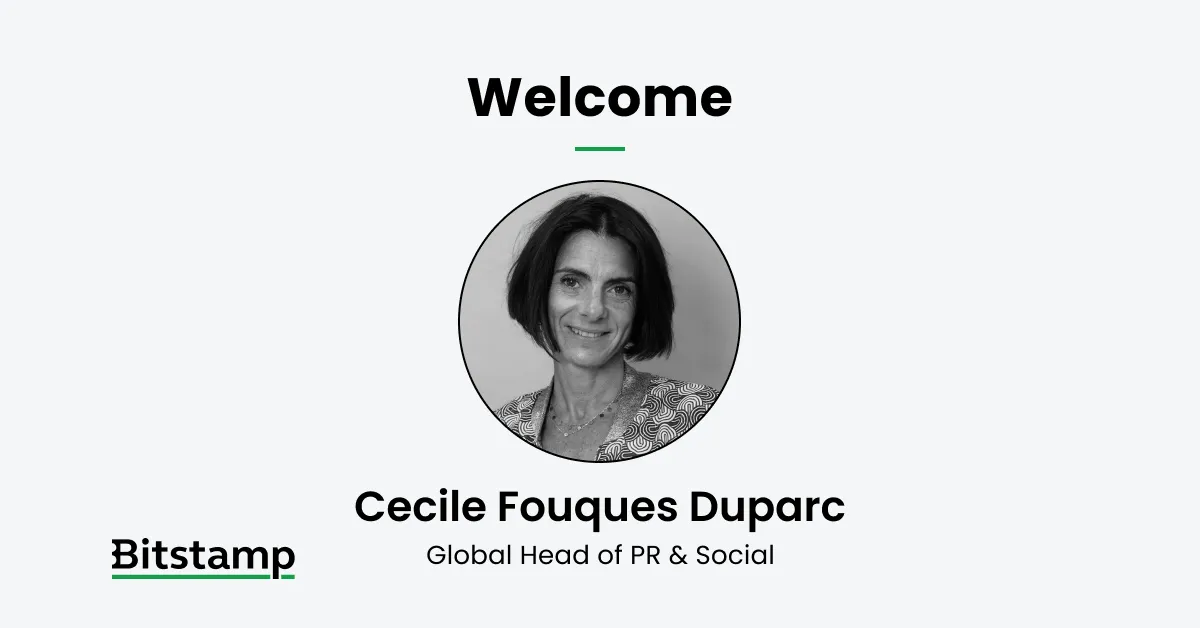 Bitstamp, the world's longest running crypto-currency exchange, has appointed Cecile Fouques Duparc, a former Director of Communications at Netflix, as the company's Global Head of PR and Social Media. Cecile's appointment, which follows a series of high-profile hires at Bitstamp in 2021, comes at a pivotal time for the company as it ends the year having witnessed rapid  growth in number of customers using its platform.
In her new role, Cecile will be responsible for driving Bitstamp's external communication and Bistamps social strategy: This is particularly important for Bitstamp to speak directly to customers, especially as cryptocurrency becomes increasingly mainstream and more people join the platform.
Cecile joins Bitstamp having spent more than two decades in the communications industry, previously holding several Director of Communications and Head of Media positions at leading entertainment and media companies. This includes Disney France, where she was Communications Manager for Interactive Media, and Netflix where she held the role of Head of Media Relations Europe before being appointed to the position of Director of EMEA Brand Communication.
Cecile's appointment will be paramount as Bitstamp continues to broaden its customer base in its second decade of growth. Cecile will be taking a leading role to ensure that as this happens, Bitstamp's communication to customers and industry is clear and transparent, reflecting the company's core value to protect and educate customers.