Bitstamp USA expands team with 3 key hires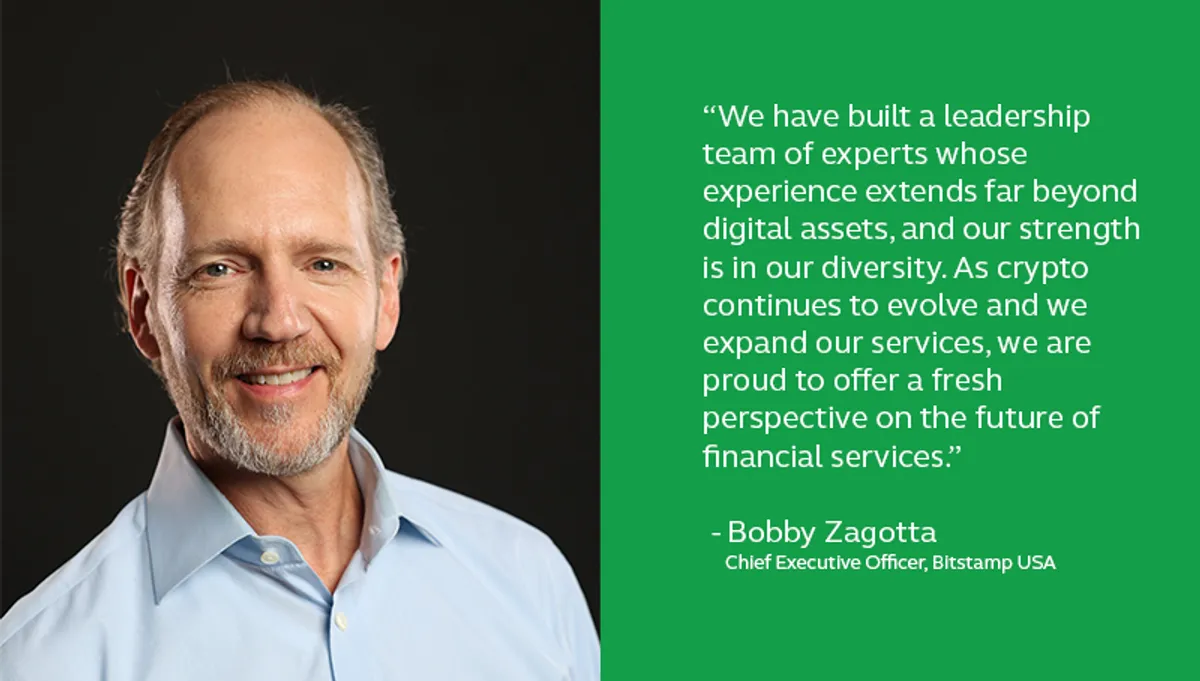 We've always taken pride in being a leader in crypto compliance and having a costumer-first approach. That is why, in an effort to bring more consumer confidence in digital assets and support our long-term growth, we're expanding our resources with three seasoned executives who are deeply knowledgeable about the crypto ecosystem and passionate about the possibilities related to it.
Compliance Forward
Rika Khurdayan joins Bitstamp USA as Chief Legal Officer to help us navigate an evolving market and regulatory landscape. She will lead legal, regulatory, and government affairs efforts with a focus on identifying opportunities and solutions, and will work closely with Chief Compliance Officer Thom Hook. Rika joins Bitstamp after founding and running a successful blockchain law practice in New York, KSTechLaw.
User Focused
Silvia Lacayo joins Bitstamp USA as Head of Marketing, as we expand our footprint and capture market share among new digital asset investors. With a decade of consumer and B2B experience and a background in scaling rapidly-growing companies, Silvia will be responsible for driving brand awareness and growth across retail and institutional customers. She previously held top marketing positions at Viable, Chainalysis, and Unilever.
Innovation Driven
Michael Levi joins Bitstamp USA as the Head of Product and Strategy, where he will be responsible for growing our products for institutions and retail investors, providing continuous improvement to customer experience. Michael brings more than 20 years of experience in product and strategy across cryptocurrency, fintech, renewables, telecom, smart grid, and enterprise software. He has a proven track record of developing and executing successful commercial strategies that help organizations drive revenue growth and maximize brand equity across disruptive technologies. He holds an MBA from Pepperdine University.
Rika, Silvia and Michael all reflect our larger hiring strategy in North America to bring together professional talent that will drive innovation in the US crypto market.
---
Bobby Zagotta, CEO of Bitstamp USA, said: "Our formula for success at Bitstamp is what sets us apart. We have built a leadership team of experts whose experience extends far beyond digital assets, and our strength is in our diversity. As crypto continues to evolve and we expand our services, we are proud to offer a fresh perspective on the future of financial services."
We continue to scale rapidly in the US. In the past year, we tripled our trading volumes, listed several new assets while serving an increasingly diverse customer base with a growing percentage of active female traders. We provide the most empowering on-ramp for users of any level into crypto, as evidenced by our Nasdaq matching engine, 24/7 live customer service, and partnerships to provide additional layers of security.
To learn more about careers at Bitstamp or to apply for an open position, click here.