Bitstamp to list the first mainstream euro-pegged stablecoin - EURt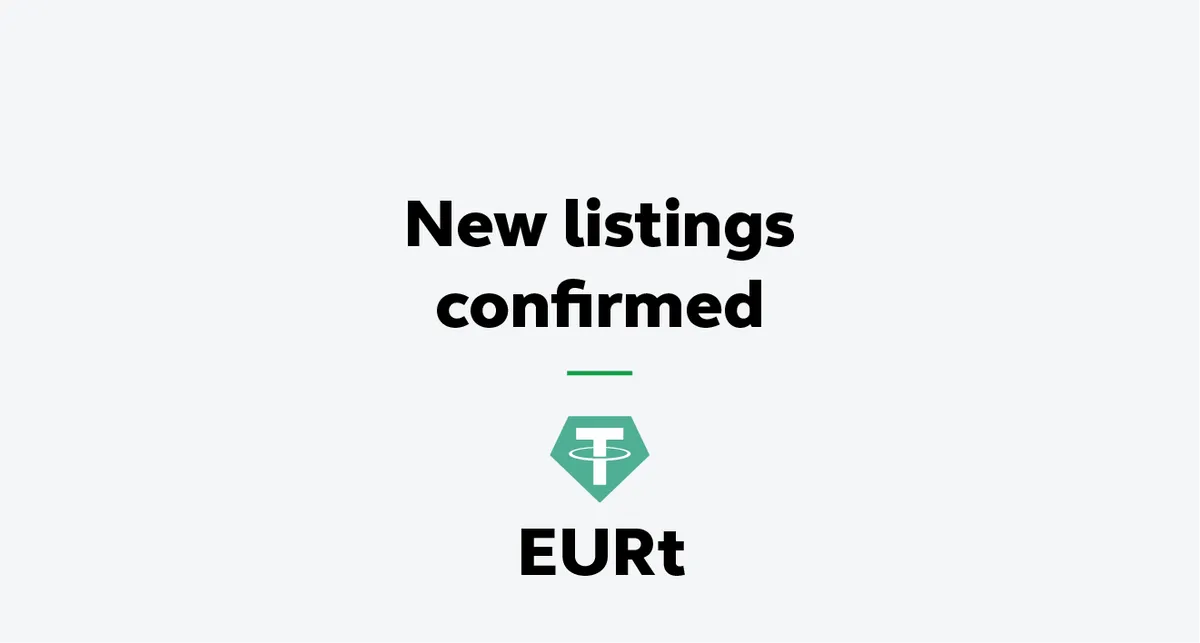 Starting tomorrow, Thursday July 22, Tether Euro (EURt) will be available for trading on bitstamp.net and in the Bitstamp app.
Stablecoins have recorded impressive growth of 300% so far this year, rising to a market cap of over $110B. Total on-chain trading volume has now risen above $700B for the first time, indicating that stablecoins are on the rise and gaining rapid momentum.
Excited by the possibilities opened by this explosive rise, we want to help pioneer the adoption of EURt, the first EUR-pegged stablecoin. As the crypto exchange of choice for everyone who values stability and reliability above all else, we'll start by listing EURt/EUR and EURt/USD.
Why stablecoins, you ask? Well, they're an attractive option for anyone who wants to transfer funds between entities and use the crypto market for fluctuation-free trading. Say goodbye to losses or gains from forex volatility on your transfers and trades, stablecoins are bringing you the stability you need.
Accepted the world over, the US dollar is the global reserve currency and most stablecoins are pegged to it on a 1:1 basis. However, many of our users do have the euro as their domestic currency. We know how important it is to be able to trade in your own domestic currency, so this news should come as a delight to all our EU-based customers.
By using EURt, you'll have a good chance of removing FX volatility since no USDt intermediary is required. You can also avoid any potential loss of purchasing power if the euro loses strength. And if you're in the euro area, of course everything becomes easier because you're operating in your domestic currency.
EURt has the potential to attract mass appeal, helping to further mainstream adoption of digital tokens. That's why we're also upbeat about all the future possibilities and products that could emerge from this launch. There's a huge gap in the market for products which accept a euro-pegged stablecoin, making widespread acceptance even closer to reality. Stay tuned!
Please note that EURt will not be available to our US and Singapore customers.
Listing schedule:
1. Transfer-only mode [July 19]:: Deposits and withdrawals open but trading is not enabled yet.
2. Post-only mode [July 22 at 8:00 AM UTC]: You will be able to place and cancel limit orders, but they will not be matched. Therefore, no orders will actually be completed during this stage.
3. Limit-only mode [July 22 at 12:00 AM UTC]: Order matching will start and trades will be executed normally. However, only limit orders will be available.
4. Full trading: Once the order books gather sufficient liquidity, we will enable all order types and card purchases for the new trading pairs as well.
Here's a full list of new trading pairs to be added at Bitstamp:
Oh, and to help celebrate the introduction of EURt, we're offering a hefty 90% discount on trading fees until the end of the year. But that's not all! The same goes for all our FX pairs and stablecoins. So what better reason to get trading?