Bitstamp Registered as Virtual Asset Service Provider in Italy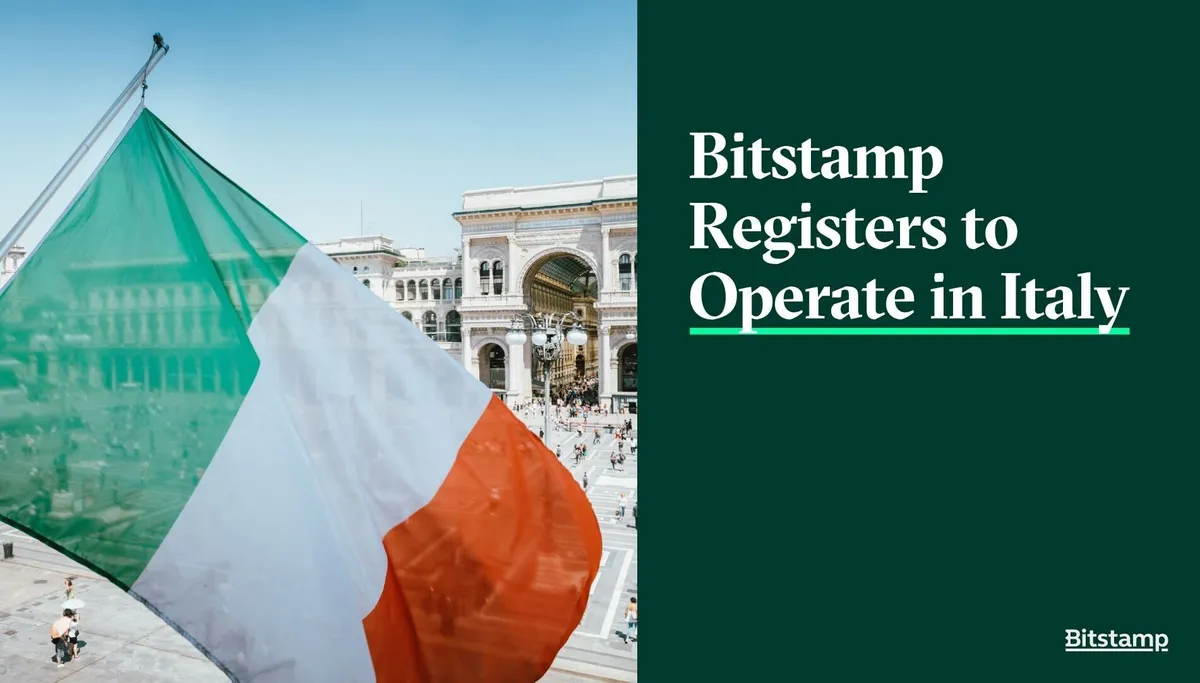 We're delighted to announce that we have registered as a Virtual Asset Service Provider (VASP) in Italy.
Being registered as a VASP means that we can now operate in Italy as a cryptocurrency exchange, where we are scrutinized by and comply with European Union (EU) and national anti-money laundering rules.
This is a significant step in our journey as we continue our drive for crypto regulation and market maturity across the globe, helping to provide stability for both retail and institutional investors. It is also a demonstration of our unwavering commitment to be regulated on all the markets we operate in.
Italy is among the most important and exciting markets in Europe, and we are thrilled to be able to provide its citizens with a safe and secure way to trade, use or convert cryptocurrencies.
Trust is at the heart of everything we do. With banking-grade regulatory and compliance infrastructure we ensure that all our customers and partners can work with us with complete security.
This registration in Italy is part of our global plans to offer services across Europe and around the world. Bitstamp Europe S.A. has already taken advantage of the new regulatory developments in the EU, after it extended anti-money laundering and countering the financing of terrorism obligations to entities that relate to virtual assets in April 2021. This means we continue to provide our clients with reliable and compliant trading of cryptocurrencies.
In the last two years, Bitstamp Europe S.A. applied for registration as a VASP in Luxembourg and in the Netherlands. Bitstamp Europe S.A. was registered in the Netherlands on 28 April 2021 as the first registered VASP with its seat outside of the Netherlands. Bitstamp Europe S.A. was also registered as a VASP in Luxembourg on 19 August 2021.
Fundamentally, we are a financial services firm in the wider crypto market. We believe the crypto market will continue to grow and mature as cryptocurrencies become increasingly mainstream. We will continue working with regulators around the world to support the market's growth and protect investors.