Bitstamp registered as a cryptoasset business by the Financial Conduct Authority in the UK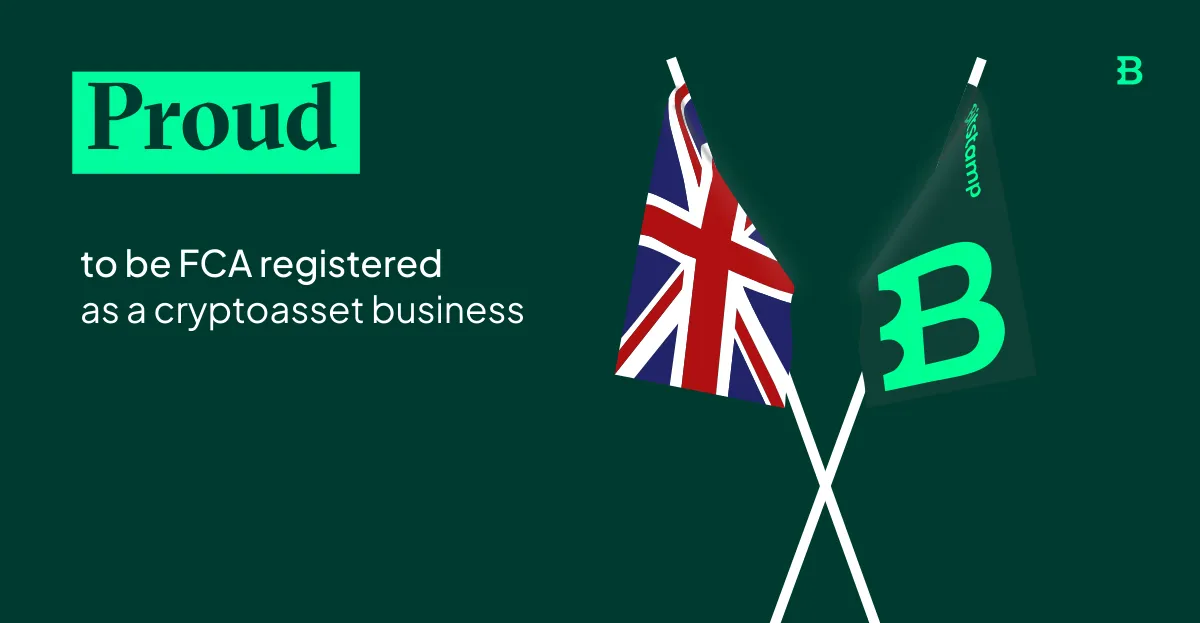 We are proud to be one of a small number of crypto exchanges that have been recognized by the UK's Financial Conduct Authority (FCA) in the UK.
We're proud to be FCA registered in the UK
With this latest registration, Bitstamp now has 52 licenses and registrations globally, solidifying our position as one of the most secure and compliant crypto exchanges in the global market.
This status demonstrates that Bitstamp adheres to the anti-money laundering (AML) and counter-terrorist financing (CTF) protections.
The achievement acknowledges Bitstamp for our constant and unwavering commitment to operating at the highest standard. It additionally confirms that our platform offers compliant and secure access to cryptocurrencies in the UK, in accordance with the UK Money Laundering Regulations.
Bitstamp's services in the UK
We are registered to provide a comprehensive range of services to both institutional and retail customers in the UK, including:
The purchase or sale of cryptoassets in legal tender
The trading of cryptoassets against other cryptoassets.
Bitstamp's commitment to regulatory compliance
This achievement follows our second consecutive first-place ranking among the 130 centralized crypto exchanges in CCData's (formerly CryptoCompare) latest Exchange Benchmark report in April 2023. Bitstamp was the only platform to receive the highest rating, an AA, not only in the latest report but also in the four previous editions.
The registrations and CCData's recognition demonstrate our dedication to expanding our presence across Europe and support our mission to be the most compliant, secure, and transparent crypto exchange for both businesses and individuals. As the crypto industry continues to evolve, regulatory compliance and security remain crucial for market participants and the overall stability of the crypto ecosystem.